Spring Study Days & Courses
Spring Study Days & Courses
6 Apr 2018 - 14:23 BY The Arts Society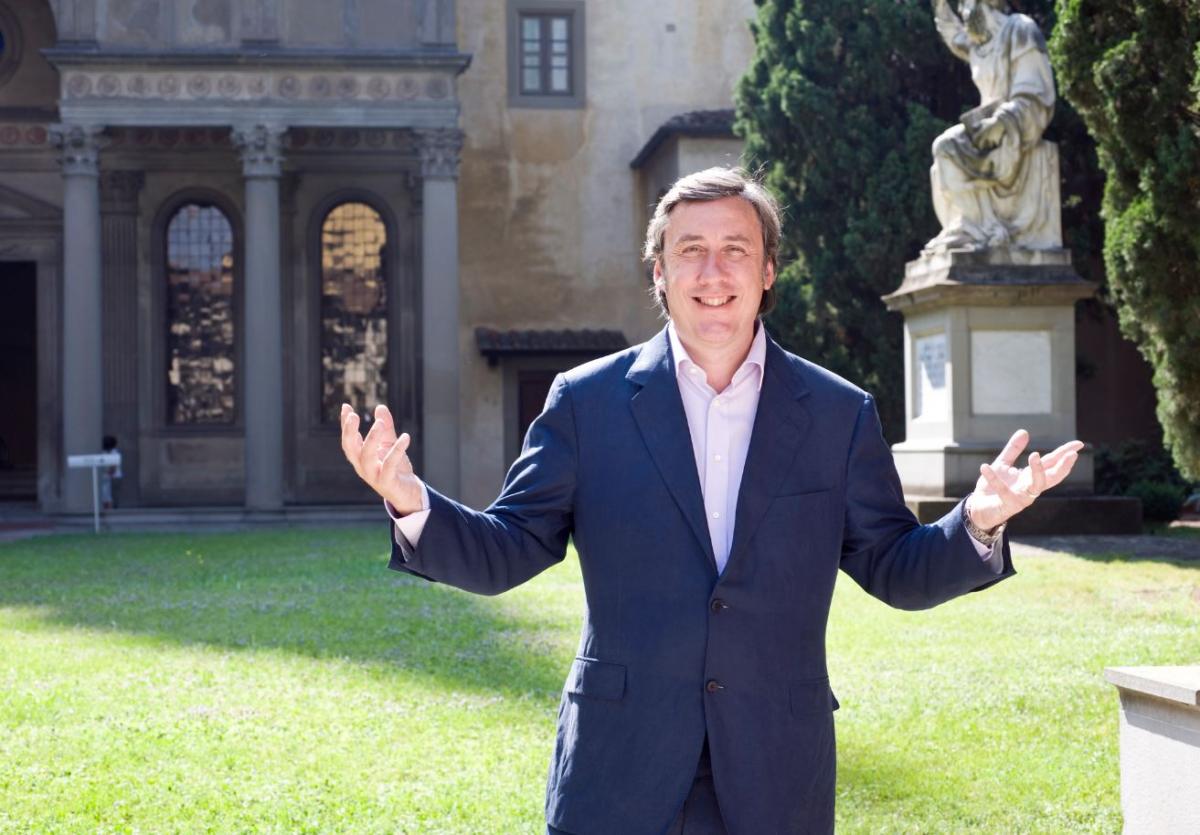 Here's a round-up of the upcoming Study Days and Courses organised by our Area teams. Bring a friend - our Area events are open to Members and non-Members alike!
East Midlands
Gold of the Gods: Treasures of the Americas and the Search for El Dorado
with Chloe Sayer
Uncover the riches of the Americas in this golden anniversary lecture by curator Chloe Sayer. Follow her as she explores the ancient goldsmiths of Colombia and searches for the dream of El Dorado.
Date: 11 July 2018
Venue: Nottingham Conference Centre Burton Street, Nottingham NG1 4BU
Cost: £48 including lunch and refreshments
To book: eastmidlandsnadfas.co.uk​
Essex
The Age of Jazz
with Sandy Burnett​
One hundred years ago, a group of American musicians revolutionised 20th-century Britain with the introduction of jazz music. Characterised by its swung rhythms and improvisatory style, jazz quickly captured the hearts of many. Join music broadcaster and musician Sandy Burnett as he charts the history of this iconic genre, through figures including Maurice Ravel and Louis Armstrong.
Date: 25 April 2018
Time: 10:30am
Venue: Little Baddow Memorial Hall, Little Baddow, Chelmsford CM3 4TA
Cost: £30 per head including lunch and all drinks
To book: essexarea.theartssociety.org
Hampshire & Isle of Wight
Scandinavian Glass of the 20th Century
with Charles Hajdamac
Twentieth-century Scandinavian glass has been a huge success story. In 1916 the Swedish firm of Orrefors took the exciting step of appointing fine artists to their design team. As a result their glass won endless awards at international exhibitions and became the benchmark for many other countries. The talk also examines the work of glass factories in Finland, Norway and Denmark and focuses on the individual designs, from the 1960s and 1970s, of Timo Sarpeneva, Tapio Wirkkala, Alvar Aalto and Per Lutken. Many of these pieces have become design classics of the century.
Date: Monday, 14 May 2018
Time: 10:30am - 3:00pm (Coffee served from 10:00am)
Venue: Guildhall Winchester, High Street, Winchester, SO23 9GH
Cost: £37 (with coffee, buffet lunch and a glass of wine
To book: marilyn.studydays@gmail.com / 01256 322661
Kent
Cut Glass of the 18th century, the Regency and the Victorian period
with Diana Lloyd
The study day focuses on the development of the designs and manners of cut glass. The 17thc 'Rococo' style, through the 1770's cutting for the dining room table. Waterford glass impacts on designs into the early 19thC. Blue cut glass; pressed glass; layer cutting; lustre glass and acid etching with shallow cuts. Diana will allow time for Members to show some of their own glass.
Date: 25th April 2018
Venue: Harrietsham Village Hall, ME17 1AP
Cost: £30.00 (including coffee and buffet lunch)
To book: mjmonk@lueyonder.co.uk
London
Old father Thames - the river in art
with Andrew Davies
No River Thames, no London – and the history of Britain (and the world) would be very different. For centuries, the river has been at the heart of London life and it is no surprise that artists from Canaletto to Whistler, from J.M.W Turner to Monet have felt compelled to represent it in all its moods and activities. We will explore how these great names together with lesser known artists such as Samuel Scott, J Atkinson Grimshaw and Andre Derain have portrayed the world's most historic thoroughfare.
Date: Tuesday 8th May 2018
Time: 10.30 for 10.45– 3:30
Venue: Art Workers' Guild, 6 Queen Square, WC1N 3AT
Cost: £36 (inc. coffee & biscuits)
​To book: psavours@gmail.com / gla.theartssociety.org
Revered Rocks: Lapis Lazuli, Porphyry and Rock Crystal in the Middle Ages
with Dr. Sally Dormer
Deep blue Lapis Lazuli, imported from Afghanistan; purple Porphyry quarried in Egypt by the Romans; and colourless Rock Crystal mined in Germany, were prized highly by medieval patrons. Associated respectively with the heavens, imperial power, and spiritual purity these precious hardstones were utilised in varied contexts including micro-mosaics, pavements, tombs and reliquaries, as well as on walls, panels, and manuscript pages.
Date: Wednesday 16 May 2018
Time: 10.30 for 10.45 – 3.30
Venue: Large Lecture Hall, AWG, 6 Queen Square, Bloomsbury WC1N 3AT
Cost: £36 including coffee and biscuits but not lunch
​To book: rosemary@baldwins24.co.uk / gla.theartssociety.org
Rodin and the art of Ancient Greece
with Exhibition Curator, Dr Ian Jenkins or Celeste Farge
In 1881 the French sculptor Auguste Rodin visited London for the first time. On a trip to the British Museum he saw the Parthenon sculptures and was instantly captivated by the beauty of these ancient Greek masterpieces which had been broken and weathered over the centuries. Rodin took inspiration from the powerful expression that they conveyed through the body alone. He even removed the heads and limbs from his own figures and by doing so he created a new genre of contemporary art - the headless, limbless torso. A hundred years after his death, see a selection of Rodin's work - including his iconic sculptures The Thinker and The Kiss - in a new light. For the first time Rodin's work will be shown alongside some of the Parthenon sculptures that the artist so admired, as well as selected objects from his own collection of antiquities. Experience the magnificent sculpture of a modern master, and explore how the ancient world shaped his artistic vision.
Date: Thursday 31 May 2018
Time: 10.30 coffee, 11-12 Lecture, break for lunch and timed ticket to the Exhibition in the afternoon
Venue: British Museum, Great Russell Street, London WC1B 3DG
Cost: £31.00 including coffee and biscuits but not lunch
​To book: suecolinmills@yahoo.co.uk / gla.theartssociety.org
The Field of the Cloth of Gold; a story of international diplomacy, extravagance and royal vanity
with Dr Margaret Knight
On the morning of 31 May 1520 Henry VIII and his queen set sail from Dover with an entourage of 5,000 English aristocrats. They were to participate in a month long festival of entertainments masterminded by Cardinal Wolsey to seal a treaty between the English and the French king Francois. The Field of the Cloth of Gold was the greatest, most magnificent and most costly diplomatic occasion of its kind; as an event it was a spectacular success, as an exercise in diplomacy it was a complete failure. The treaty was never signed and a month later Henry had taken England into war with France - again.
Date: ​Friday 1st June 2018
Time: 10.30 for 10.45-3.30
Venue: Society of Antiquaries, Burlington House, Piccadilly, W1J 0BD
Cost: £27.50 (no coffee available)
​To book: jenny.mulholland@live.com​ / gla.theartssociety.org
London Decadents: Aubrey Beardsley and his circle
with Dr Anne Anderson
When Aestheticism emerged as a cultural phenomenon in the 1860s it seemed relatively harmless. Although the ideology of Art for Art's Sake decreed art no longer had a moral or educational imperative, its high-priests Dante Gabriel Rossetti, Edward Burne-Jones and James McNeil Whistler still pursued Beauty. The decadents delighted in perversion and sensation, pursued all possible desires, and sought material excess. Artists, drawn into dangerous territory, were soon accused of promoting pornographic and blasphemous images. The three sessions for this study day are: Aesthetes and Decadents; The femme fatale and London and Paris.
Date: ​Tuesday 12 June 2018
Time: 10.30 for 10.45 – 3.30
Venue: Art Workers' Guild, 6 Queen Square, WC1N 3AT
Cost: £36 (inc. coffee & biscuits)
​To book: susanbranfield@waitrose.com / gla.theartssociety.org
Signs & symbols - the hidden messages in paintings
with Valerie Woodgate
The language of symbols is a fascinating study, and one that is essential for a full understanding of art, whether medieval or modern. During the day we shall look at works of art from the 14th to the 20th centuries to examine the way in which artists have used signs and symbols to give deeper layers of meaning to their work.
Date: Wednesday 6th June 2018
Time: 10:30am – 3:30pm
Venue: Art Workers' Guild, 6 Queen Square, WC1N 3AT
Cost: £36 (inc. coffee & biscuits)
​To book: psavours@gmail.com​ / gla.theartssociety.org
Thomas Cole, the Hudson River School & the American Luminists
with Clare Ford-Wille
In summer 2018 a ground-breaking exhibition at the National Gallery will explore the British-born painter Thomas Cole's contribution to the innovative developments in American landscape painting during the 19th century. The study day will be an opportunity to become familiar with the work of this important founder of the Hudson
River School and inspiration of the 'American Luminists'.
Date: Thursday, June 14th, 2018
Time: 10.30 for 10.45 – 3.30
Venue: The Linnean Society (next to the RA) Burlington House, Piccadilly W1J 0BF
Cost: £36 (excluding coffee and lunch)
​To book: JPBStudyDay@gmail.com​ / gla.theartssociety.org
The Paston Treasure Tutor
with Clare Ford Wille
This will be an opportunity to explore an extraordinary exhibition, which will be transferring in June 2018 from Yale to the Norwich Castle Museum, featuring the famous painting by an unknown Dutch artist of the precious objects belonging to the Paston family, together with many of the objects actually appearing in the painting itself, loaned from British and American collections.
Date: Tuesday 19 June 2018
Time: 10.30 for 10.45 – 3.30
Venue: The Linnean, Burlington House, Piccadilly, London, W1J 0BF, UK
Cost: £36 (no coffee or lunch)
​To book: studycourses.gla@gmail.com​ / gla.theartssociety.org
Looking at the underrated: Women Artists Part I from the 10th to the 16th Centuries
with Clare Ford Wille
The work of women artists has been consistently over-looked, this first study day will be an opportunity to reappraise and rediscover the work of women artists and sculptors during the Middle Ages and the Renaissance. Who were they? How has our knowledge of these interesting women been expanded in recent years?
Date: Friday, 6 July, 2018
Time: 10.30 for 10.45 – 3.30
Venue: Art Workers' Guild, 6 Queen Square, Bloomsbury WC1N 3AT
Cost: £36 (including coffee but excluding lunch)
​To book: studycourses.gla@gmail.com​ / gla.theartssociety.org
The Hindu World through Art and History
Canon Dr. Anne Davison
Hinduism, with a history of over four thousand years, is the oldest and most diverse religion in the world. With the use of many images, we will explore the ancient Indus Valley civilisations, the Vedic Period and epic dramas of the Mahabharata plus the symbolism of the main Hindu deities such as Shiva.
Date: Wednesday 11th July 2018
Time: 10.30 for 10.45 – 3.30
Venue: Art Workers' Guild, 6 Queen Square, Bloomsbury WC1N 3AT
Cost: £36 (including coffee and biscuits but not lunch)
​To book: rosemary@baldwins24.co.uk / gla.theartssociety.org
Scotland
The later life and times of Caravaggio
with Andrew Graham-Dixon
One of the most influential Italian artists of the 16th and 17th centuries, Caravaggio's naturalistic painting style captured the attention of the art world. Despite his artistic talents, Caravaggio's personal life was filled with turbulence, from murder to his own brutal assault. Join art historian and broadcaster Andrew Graham-Dixon as he explores the short and controversial life of this infamous artist.
Date: 5 June
Time: 6pm
Venue: Hawthornden Lecture Theatre, National Gallery of Scotland
To book: theartssociety-scotland-ni.org.uk
South West
A History of Art Course in Cornwall: Am I Missing Something? [Year one]
with Geri Parlby and Jeni Fraser
Join us for a journey of discovery as we help you to unwrap decode, understand and appreciate the art and artists who have made their mark on history.
Dates: Thursdays April 19, 26, May 3,10,17
Time: 11.00am - 3.30pm
Venue: County Arms, Highertown, Truro, TR1 3PY
Cost: £130 (to include coffee)
To book: joyreynolds@reynoldsresearch.co.uk / theartssocietysw.org.uk
​A World of Music in Devon, Cornwall and Somerset
with Peter Medhurst
Mr Medhurst has created this study day for the occasion. The title speaks for itself. Dartington Hall is a stunning venue set in the Dartington Estate. Displays, the exhibition and quiz will take place in rooms around the courtyard. Lunch will be served in the indoor dining areas and the cream tea will be served in the garden or in the Great Hall if necessary.
Dates: 18th and 19th July 2018
Time: 10am onwards
Venue: Dartington Hall, Totnes, TQ9 6EL.
Cost: Two tier pricing: £4O to include entry to lectures, displays, exhibition, a Call My Bluff quiz plus tea, coffee, lunch and a cream tea. £10 to include displays, exhibition and quiz plus tea, coffee and a cream tea.
To book: theartssocietysw.org.uk / sheila@swstudydays@gmail.com / 01395 516373 or yatesdavid135@gmail.com / 01984 656735

Become an instant expert!
Find out more about the arts by becoming a Supporter of The Arts Society.
For just £10 a year you will receive invitations to exclusive member events and courses, special offers and concessions, our regular newsletter and our beautiful quarterly arts magazine, full of news, views, events and artist profiles.
FIND YOUR NEAREST SOCIETY