Spotlight on... Hastings Contemporary
Spotlight on... Hastings Contemporary
Get to know this wonderful seaside gallery with our handy guide
---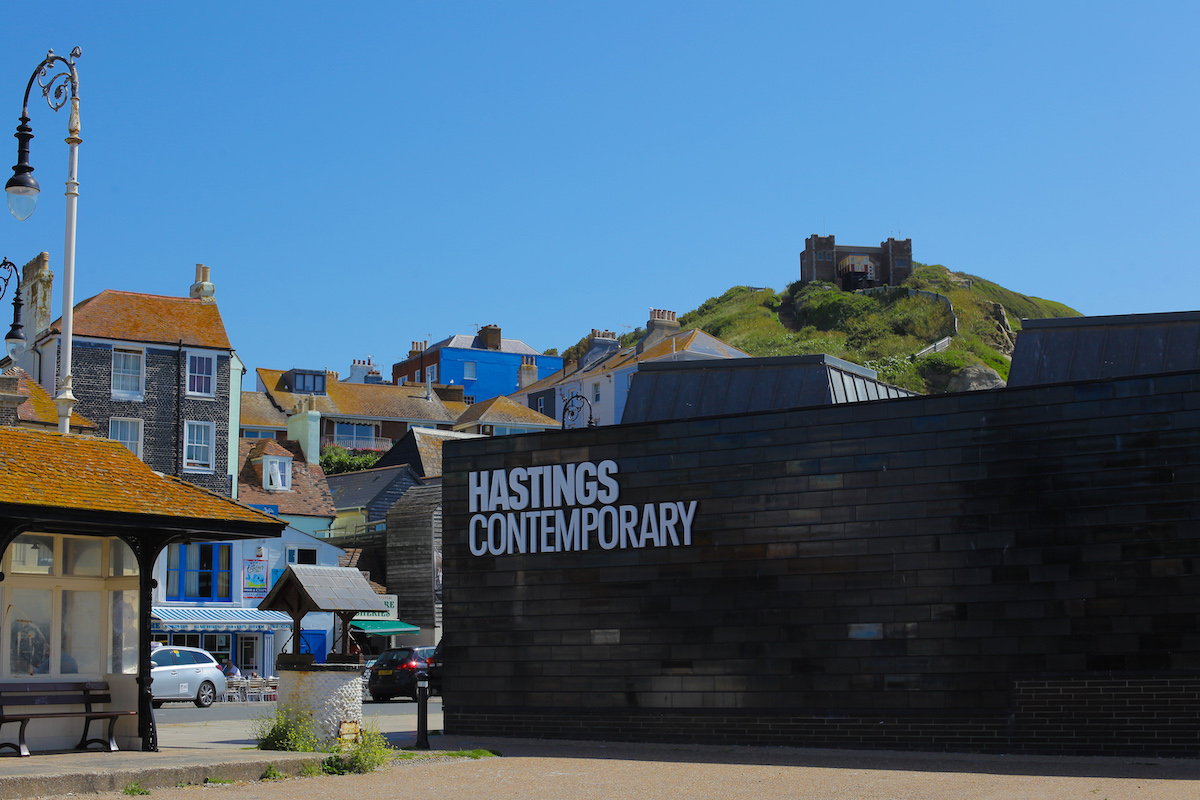 ---
Where is it? Nestled in the seaside town of Hastings on the south coast, Hastings Contemporary cuts a strikingly modern figure against a backdrop of Victorian architecture and overlooks the largest beach-launched fishing fleet in Europe.
Why we love it: Formerly known as the Jerwood Gallery, this institution has long had a focus on modern painting, with a particular flair for all things sea related. The fantastic programme of temporary exhibitions often draws seafaring connections with artists as varied as Paula Rego, Maggi Hambling and Stanley Spencer. With an average of three shows presented at any one time, there is sure to be something for everyone to enjoy.
---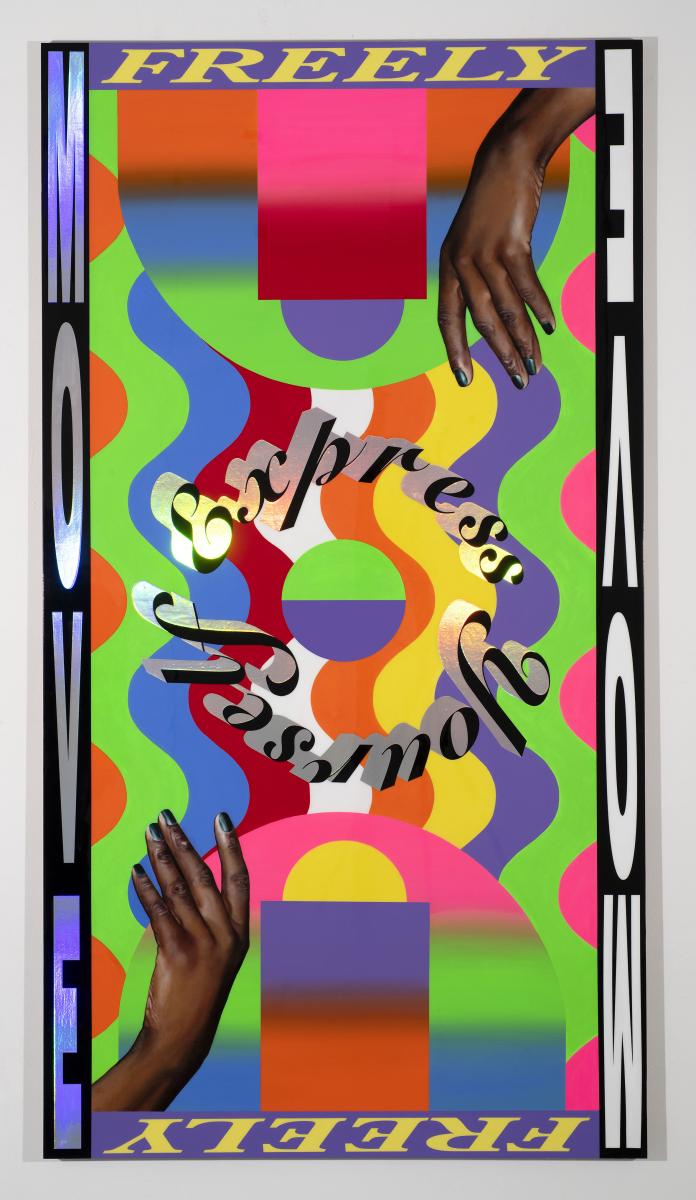 Dennis Rodman by Lakwena Maciver

---
What should you see? The technicoloured creations of artist Lakwena Maciver are sure to make anyone smile. Best known for her powerful public art, full of graphic prints and hopeful messages, she now presents a new series of paintings that operate as abstract portraits of famed basketball stars. She says, 'I like the notion of the basketball court as a platform or a stage where the players become almost like superheroes... I see these paintings as an opportunity to celebrate black power, joy and self-expression.'
Make a day of it: While it might be tempting to simply take in the view from the gallery café, be sure to take a stroll around Old Town, with its plethora of bars, restaurants and shops. Next, take the East Hill Lift, a stunning little funicular railway that takes riders up and over the cliff and into Hastings Country Park. The journey itself is a joy.
---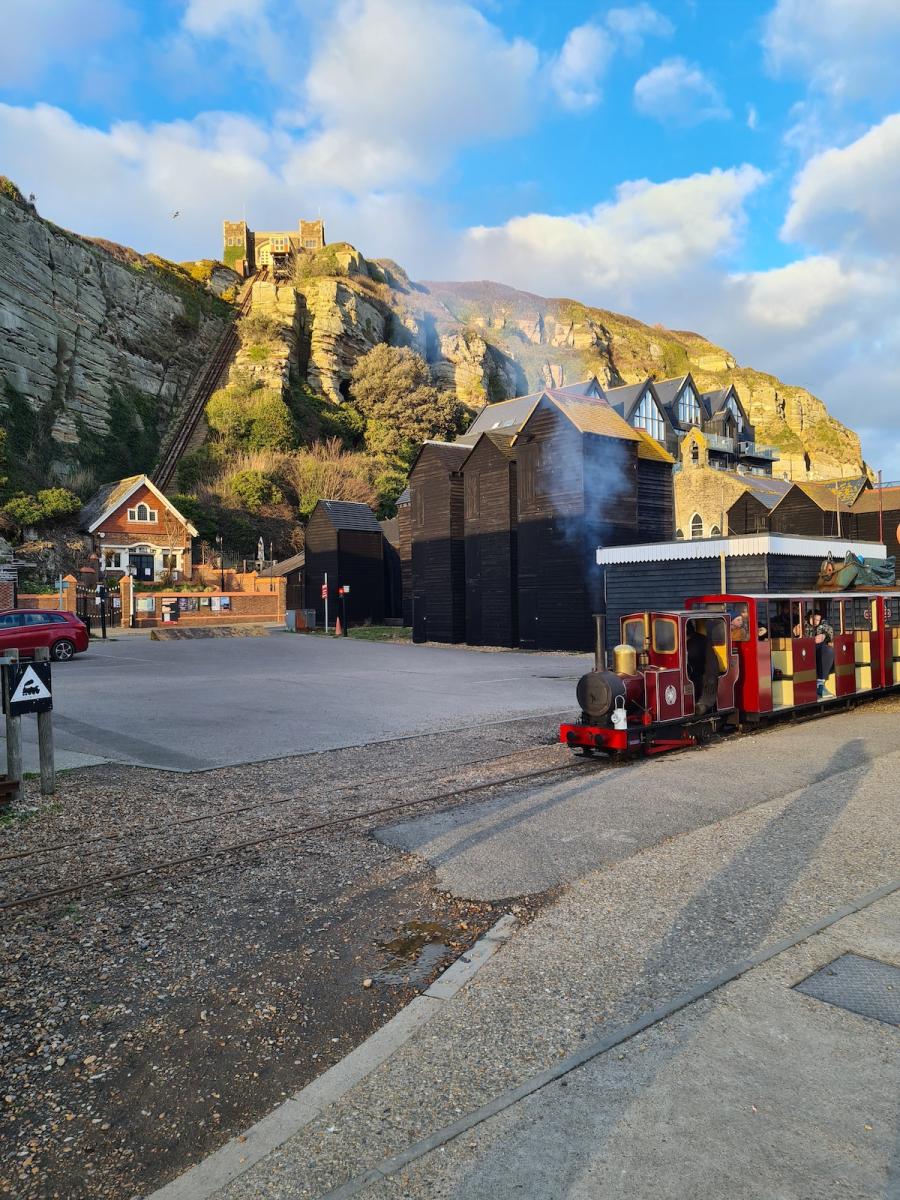 ---
Fun fact: The unique, shimmery black façade of the gallery building is formed of 8,000 hand-glazed ceramic tiles. They are an homage to the black-clad netting shops that populate the nearby shoreline.
Get involved: The Arts Society Rother Valley meets regularly in Hastings, with Members from across Rye, Pevensey, Battle and more. Upcoming lectures include a talk on glass artist Dale Chihuly by Charles Hajdamach and a history of documentary film by Howard Smith.
---
About the Author
Holly Black
Holly Black is The Arts Society's Digital Editor
Become an instant expert!
Find out more about the arts by becoming a Supporter of The Arts Society.
For just £20 a year you will receive invitations to exclusive member events and courses, special offers and concessions, our regular newsletter and our beautiful arts magazine, full of news, views, events and artist profiles.
FIND YOUR NEAREST SOCIETY