The romantic places you need to visit this Valentine's Day
The romantic places you need to visit this Valentine's Day
8 Feb 2019 - 16:13 BY The Arts Society
Strawberry Hill House & Garden, Twickenham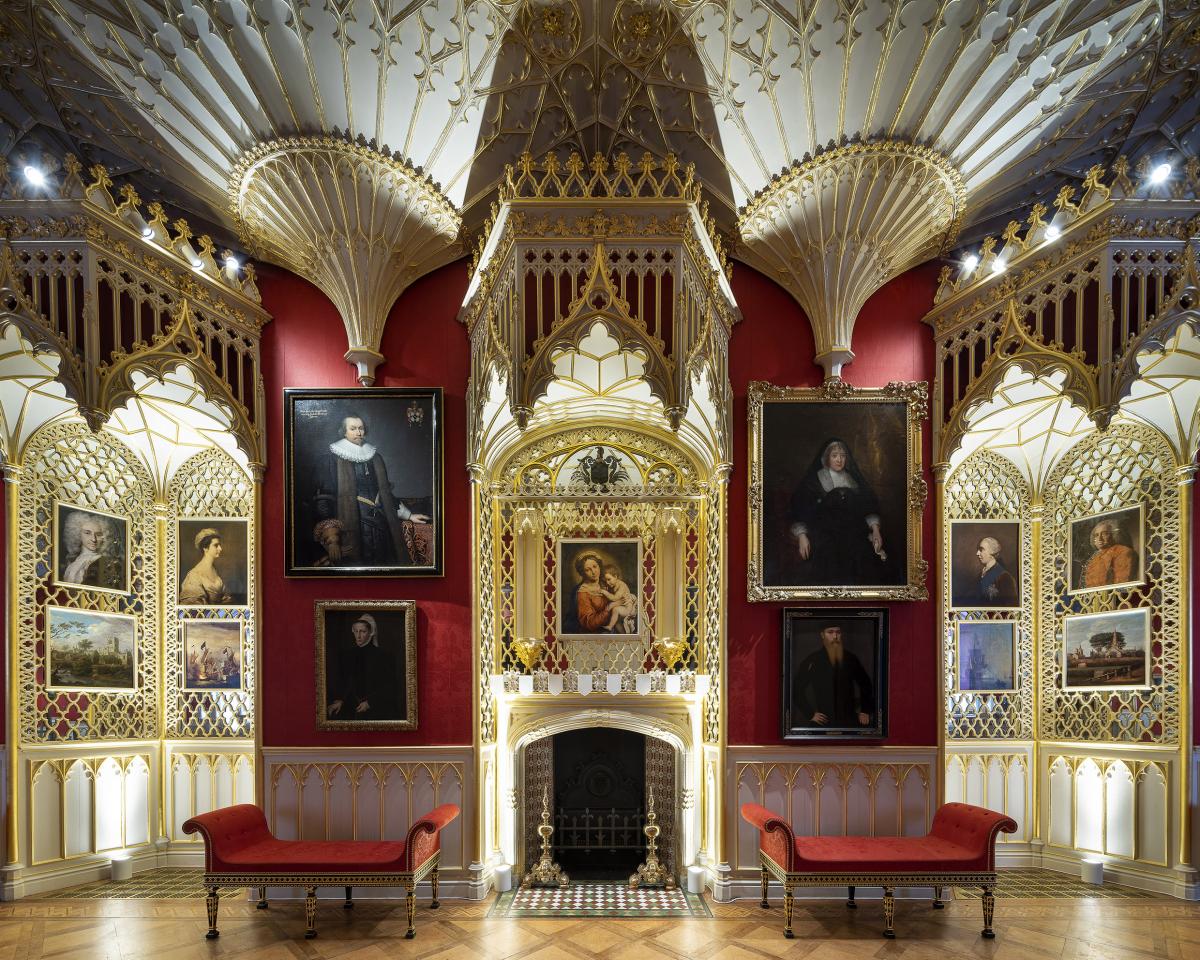 Kilian O'Sullivan
An extravaganza of turrets, battlements and elaborate ceilings, Horace Walpole's Gothic Revival villa is the place to visit for a fairy-tale experience. The acclaimed writer wrote The Castle of Otranto (1764) – often hailed as Britain's first Gothic novel – here. Wander through gilded corridors and up elaborate staircases, and meander around the 18th-century-inspired garden.
Visitors to the house can marvel at the eclectic masterpieces from Walpole's collection, now on display in the landmark exhibition Lost Treasures of Strawberry Hill: Masterpieces from Horace Walpole's Collection. And, if you want to continue Valentine's Day in style, why not take part in an alternative gothic Valentine's evening on 15 February, complete with gin tasting?
Lost Treasures of Strawberry Hill: Masterpieces from Horace Walpole's Collection, until 24 February 2019.
---
Eilean Donan Castle, Scottish Highlands

Courtesy of Eilean Donan Castle
It's easy to see why Eilean Donan is one of Scotland's most romantic landmarks. Surrounded by glittering lochs and forested mountains, the 13th-century castle exudes charm. The site's history dates back to the 7th century, when the Irish saint Bishop Donan founded a religious community on the island. Stroll round the Banqueting Hall, and marvel at the collections of Chippendale and Sheraton furniture in the Billeting Room. Make sure to snap a picture in front of the castle too.
---
Bodnant Garden, Conwy, Wales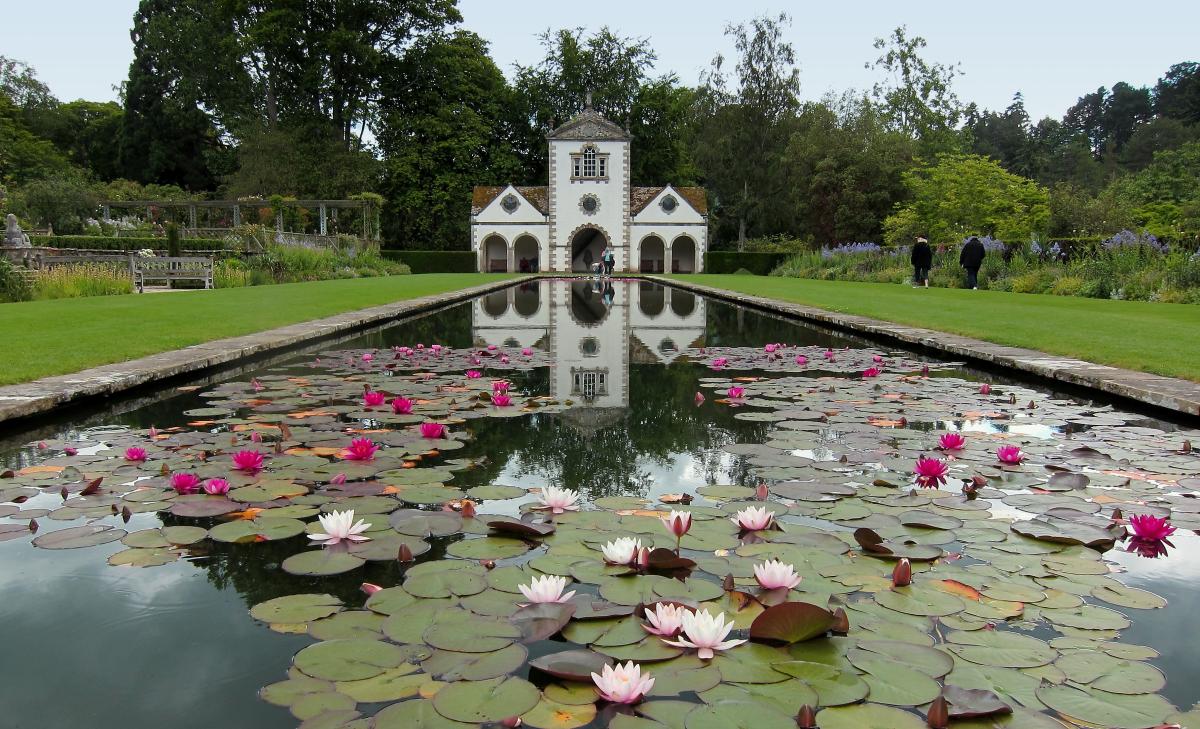 Canal Terrace, Bodnant Gardens, Phil Sangwell
Boasting views over Snowdonia National Park and 80 acres of botanical delights, Bodnant Garden is the ultimate Valentine's treat. Established in the 19th century, the garden's landscapes encompass wildflower meadows, winter gardens, waterfalls and the Grade II listed Pin Mill, which is an early example of Georgian garden architecture. Home to Wales' largest collection of UK Champion trees – specimens noted for their size, age, rarity or historical significance – Bodnant contains many exotic plants, including the blue poppy of the Himalayas and the firebush of the Andes. Expect colour, unrivalled scenery and tranquillity.
Couples can enjoy a two-course lunch in the Pavilion Tea Room this Valentine's Day. Click here for more details.
nationaltrust.org.uk/bodnant-garden
---
Anglesey Abbey, Gardens and Lode Mill, Cambridge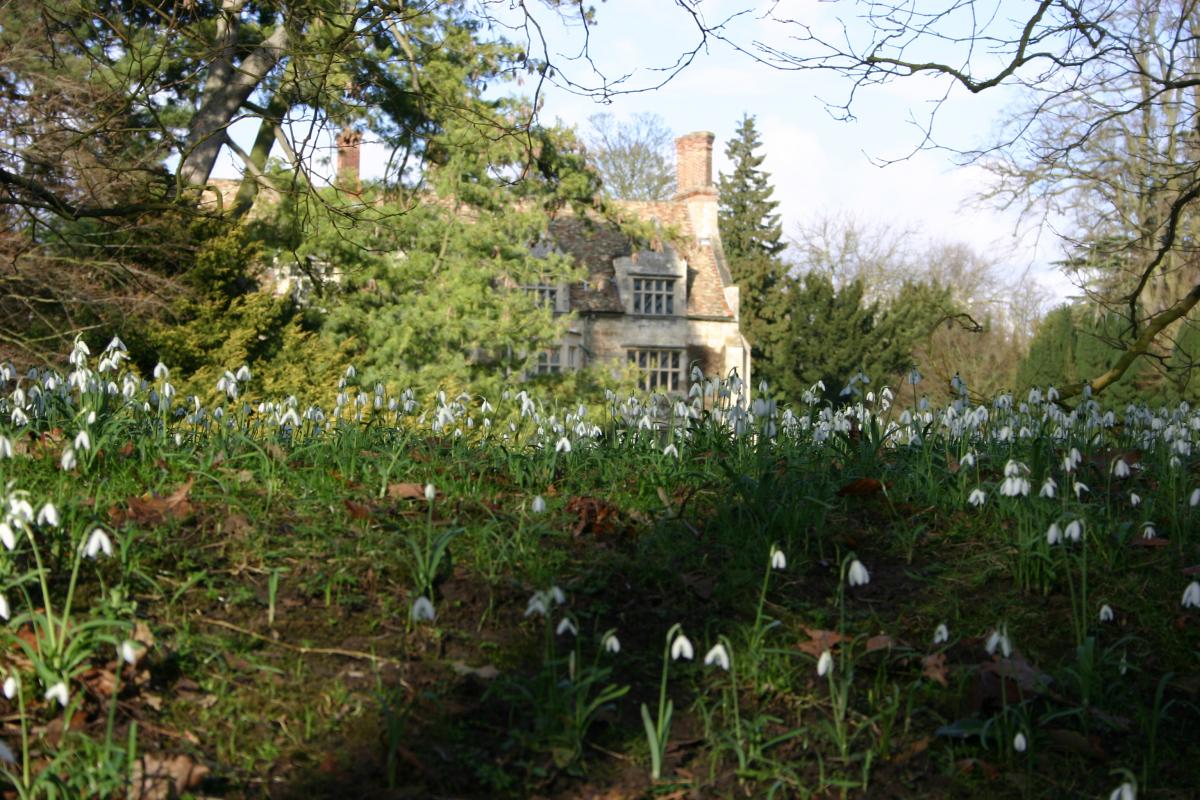 ©National Trust Images/Serena Wyman
Anglesey Abbey is filled with history and horticulture – the perfect setting for a magical outing. Renowned for its carpets of snowdrops, the site's winter gardens are ablaze with colour: scarlet willow and red-barked dogwood captivate the eye, and silver-fern brambles gleam white. The site originated as a 13th-century priory, was converted into a manor house in the 17th century, and remodelled during the 20th century. For a Valentine's experience with a difference, why not clamber up the estate's 18th-century Lode Mill? It provides wonderful views over rivers and woodland.
nationaltrust.org.uk/anglesey-abbey-gardens-and-lode-mill
---
Charleston, East Sussex

Duncan Grant's studio, photo Tony Tree, courtesy Charleston Trust
This unassuming cottage was the official country retreat of the Bloomsbury Group – known as much for their romantic entanglements as for their art. Vanessa and Clive Bell, Duncan Grant, Virginia Woolf, David Garnett and a host of other modernist icons all stayed here along with their various children and pets. The group treated the house as a work of art within itself, and their innovative murals, ceramics, paintings and textiles remain on show as they were in the 1950s.
---
Sign up for our monthly free newsletter, full of more stories and news on latest exhibitions, at theartssociety.org/signup
Become an instant expert!
Find out more about the arts by becoming a Supporter of The Arts Society.
For just £10 a year you will receive invitations to exclusive member events and courses, special offers and concessions, our regular newsletter and our beautiful quarterly arts magazine, full of news, views, events and artist profiles.
FIND YOUR NEAREST SOCIETY