Our offers for Members and Supporters
Our offers for Members and Supporters
See sensational sculpture or tuck into afternoon tea with these exclusive discounts and competitions
---


---
WIN A COPY OF BUCKINGHAM PALACE: A ROYAL GARDEN

It's the little details that make a book so fascinating – and for horticulturalists, this rare glimpse behind the garden walls of Buckingham Palace is rich in offerings. The garden has 85 species of oak, holds the National Collection of mulberries, and once homed one of the first zebras in England. Author Claire Masset also reveals how this most urban of gardens manages to host such outstanding flora and fauna.
Published by Royal Collection Trust, you can win one of three copies by emailing your name and address to magazine@theartssociety.org with 'Buckingham Palace' as the subject, or sending a postcard marked 'Buckingham Palace' to The Arts Society Magazine, Think Media Group, 20 Mortimer Street, London W1T 3JW, by 30 August 2021.
---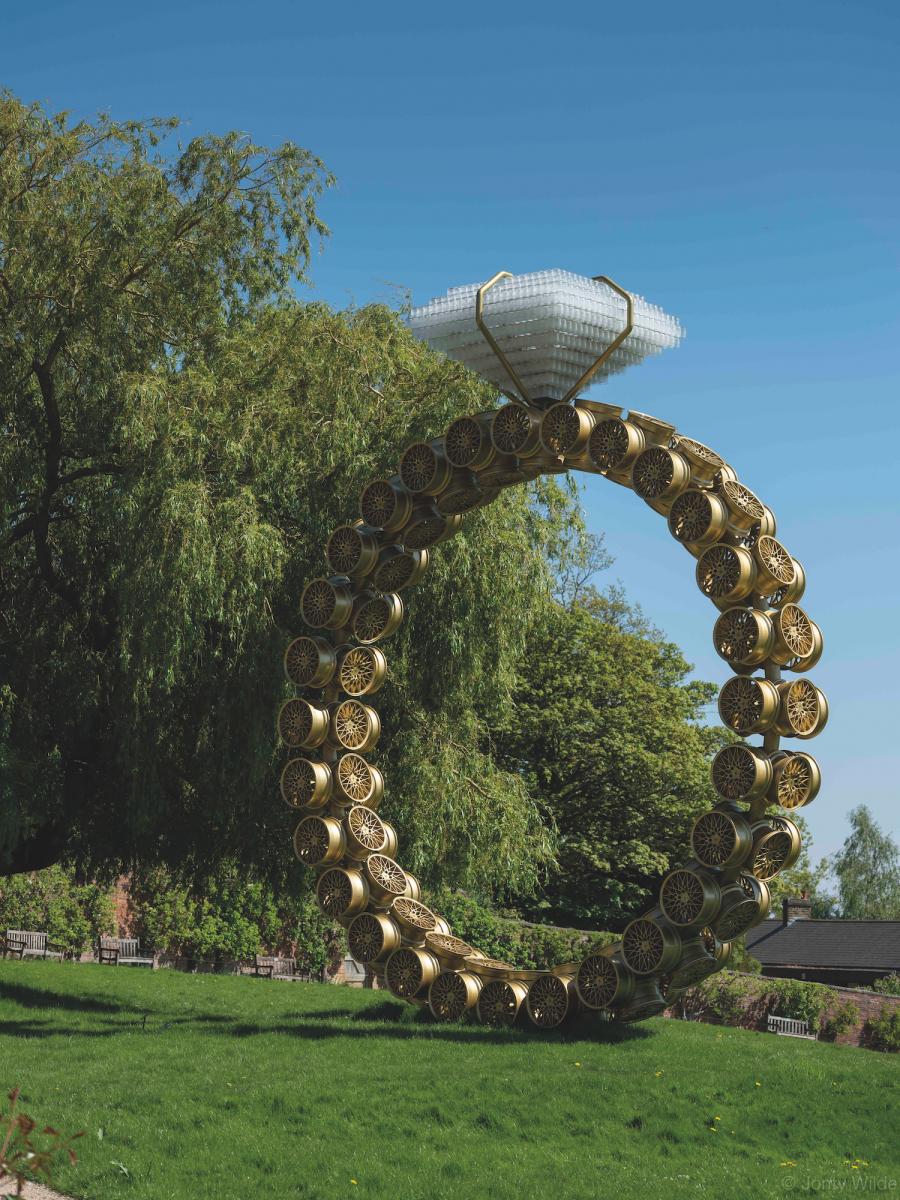 Joana Vasconcelos, Solitaire, 2018. Photo © Jonty Wilde, courtesy Yorkshire Sculpture Park

---
10% OFF A VISIT TO YORKSHIRE SCULPTURE PARK

Enjoy one of the UK's most unique art museums: 500 acres of formal gardens, woods and parkland where you'll find some 100 sculptures. This giant 2018 work is Solitaire by Joana
Vasconcelos, on display until January in Joana Vasconcelos: Beyond – look out for our exclusive interview with the artist in our next issue. Also showing are Annie Morris's tapestry works and sculptures in The Weston Gallery and, in the 18th-century chapel, Rachel Kneebone's monumental 399 Days.
Yorkshire Sculpture Park is offering Members 10% off entry. Enter 'ARTSSOCIETY' when booking online at ysp.org.uk/visit until 31 August 2021.
---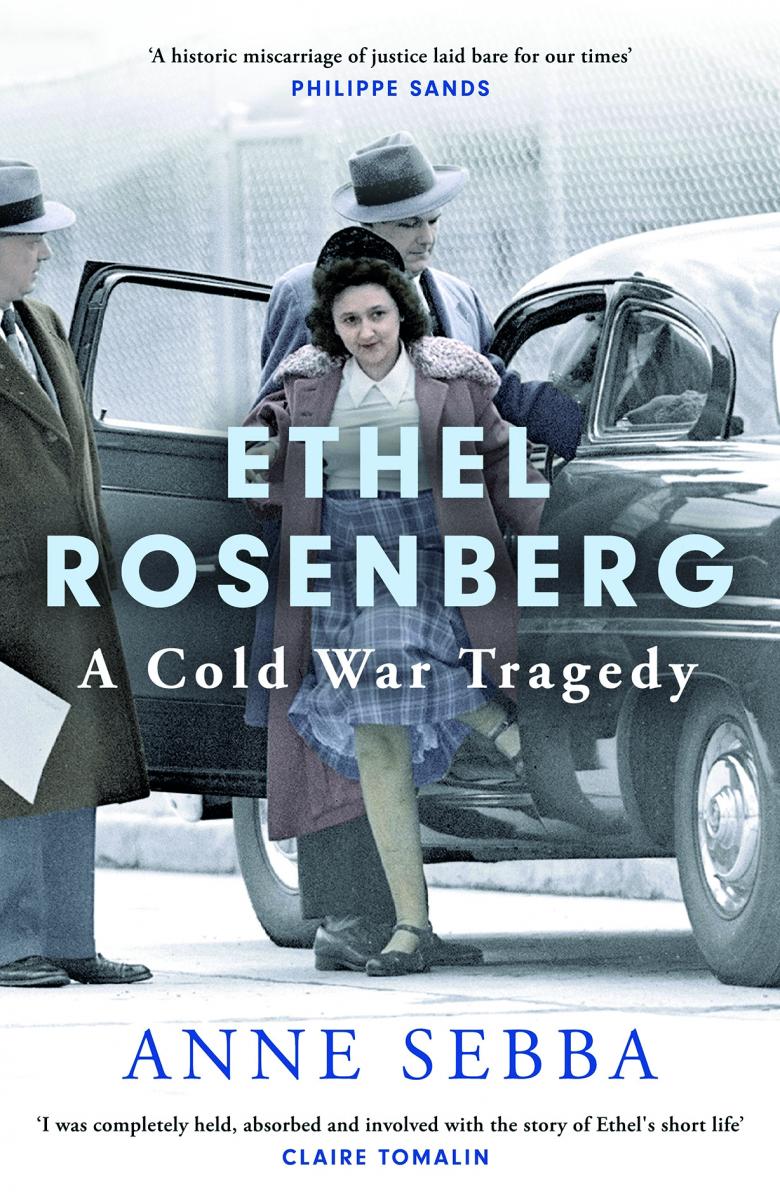 ---
WIN A COPY OF ETHEL ROSENBERG: A COLD WAR TRAGEDY

In 1953, Ethel Rosenberg was executed, convicted for conspiracy to commit espionage for the USSR. Using prison letters and new interviews, historian, broadcaster and Arts Society Lecturer Anne Sebba explores this controversial story in her new book (published by Weidenfeld and Nicolson).
For a chance to win one of three signed copies, email your name and address to magazine@ theartssociety.org with 'Rosenberg' as the subject, or send a postcard marked 'Rosenberg' to The Arts Society Magazine, Think Media Group, 20 Mortimer Street, London W1T 3JW, by 30 August 2021.
---
Photo Tom Jamieson

---
25% OFF ENTRY TO HENRY MOORE STUDIOS & GARDENS' NEW EXHIBITION

For our summer 2020 issue we spoke to Edmund de Waal about his work and curation of a new exhibition at Henry Moore Studios & Gardens. The pandemic intervened, but now This Living Hand: Edmund de Waal presents Henry Moore is open, exploring the role of touch in Moore's sculpture with works expressing the symbolism of the hand.
Members are offered a special 25% discount on online bookings for up to four standard adult or concession tickets. Enter the code 'ARTSMAG_21' into the code field at checkout at henry-moore-foundation.arttickets.org.uk. Valid until 31 October 2021, for visits on Wednesdays to Sundays and bank holidays.
---


---
10% OFF CLASSIC AFTERNOON TEA AT MACKINTOSH AT THE WILLOW

Enjoy a classic afternoon tea at Mackintosh at the Willow. These historic tea rooms were recently restored and are a superb example of the Glasgow Style, pioneered by famed architect, artist and designer Charles Rennie Mackintosh. Complete with rooftop terraces overlooking the city centre, guided tours of the building and an interactive exhibition charting the innovation that led to this unique space, this is the perfect opportunity to indulge a sweet tooth and a keen mind.
Email bookings@mackintoshatthewillow.com or call 0141 204 1903 to book, using the code 'MATWAS10'. Valid until 2 September 2021.
About the Author
Become an instant expert!
Find out more about the arts by becoming a Supporter of The Arts Society.
For just £20 a year you will receive invitations to exclusive member events and courses, special offers and concessions, our regular newsletter and our beautiful arts magazine, full of news, views, events and artist profiles.
FIND YOUR NEAREST SOCIETY