My life in art: Arts Society Lecturer Gavin Plumley
My life in art: Arts Society Lecturer Gavin Plumley
Gavin Plumley is a writer, broadcaster and cultural historian whose specialities include Central European music, art and culture during the 19th and 20th centuries. For the summer issue of our magazine he reveals the influence and origins of the Bauhaus.
---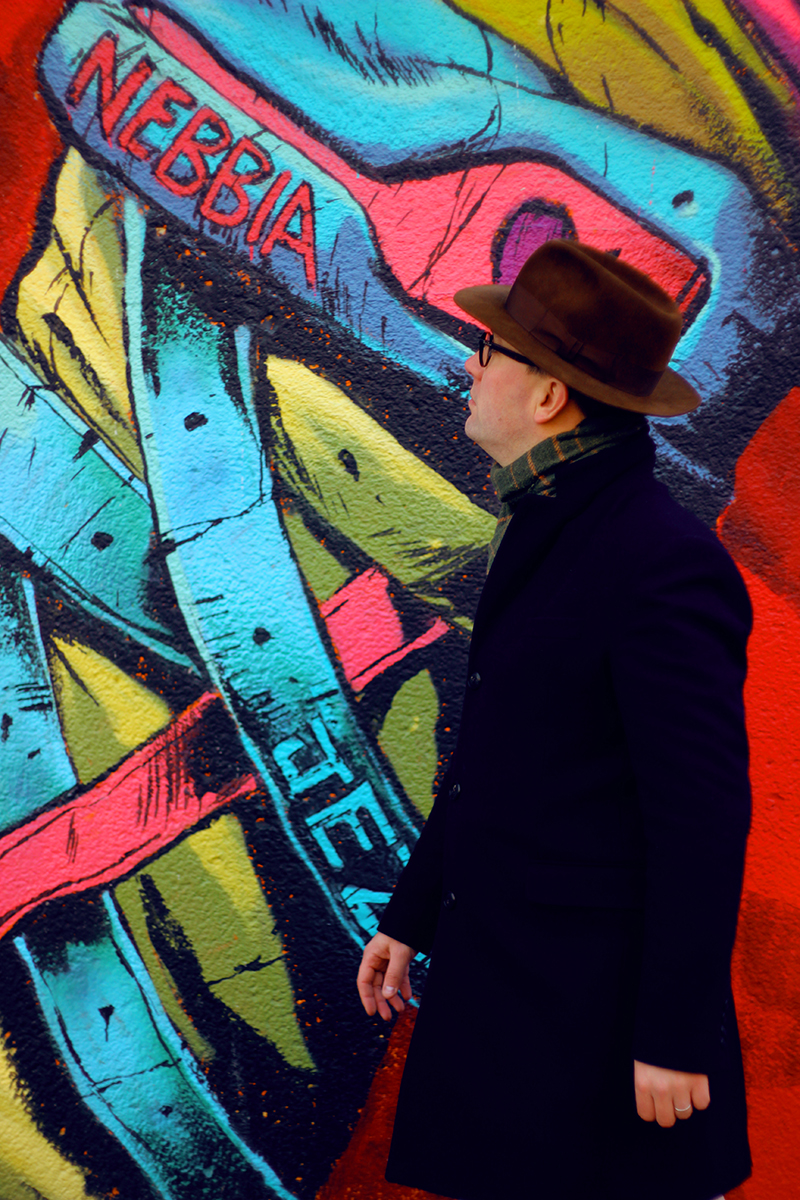 Gavin Plumley in Berlin. © Nikolaj Schubert
---
What first compelled you to become an Arts Society Lecturer?
The idea really came from my parents and my mother-in-law, who are members of The Arts Society in their local areas. They have really loved expanding their knowledge of the arts and felt that my work as a cultural historian was potentially well suited to lecturing for The Arts Society. And they were absolutely right! I've loved visiting societies, both in this country and in Spain, the Netherlands, Belgium and New Zealand, each time finding a real lust for learning about my favourite area of art and culture, which is Central Europe during the 19th and 20th centuries.
You have given an insight into the wonders of the Bauhaus in the summer issue of our magazine. What first intrigued you about the movement?
Bauhaus has been such a strong word and an idea in my mind for a while, but it always felt like some cool, distant island of metallic chairs and bob haircuts. That couldn't be further, I thought, from my interests in art nouveau and the fin de siècle. Digging deeper – it always helps! – I realised just how closely linked Walter Gropius's art school was to my other passions, like Vienna 1900 and the British Arts and Crafts movement. What is so intriguing about the Bauhaus is the philosophy behind its work, how that manifested itself in every single artistic discipline and how its ideas were applied to other movements worldwide when many of its figures fled Germany during the 1930s. And the Bauhaus itself, Gropius's building in Dessau, is one of my very favourite things in the world. It's a cathedral to and for modernism. Utterly radiant. It made me cry the first time I saw it.
---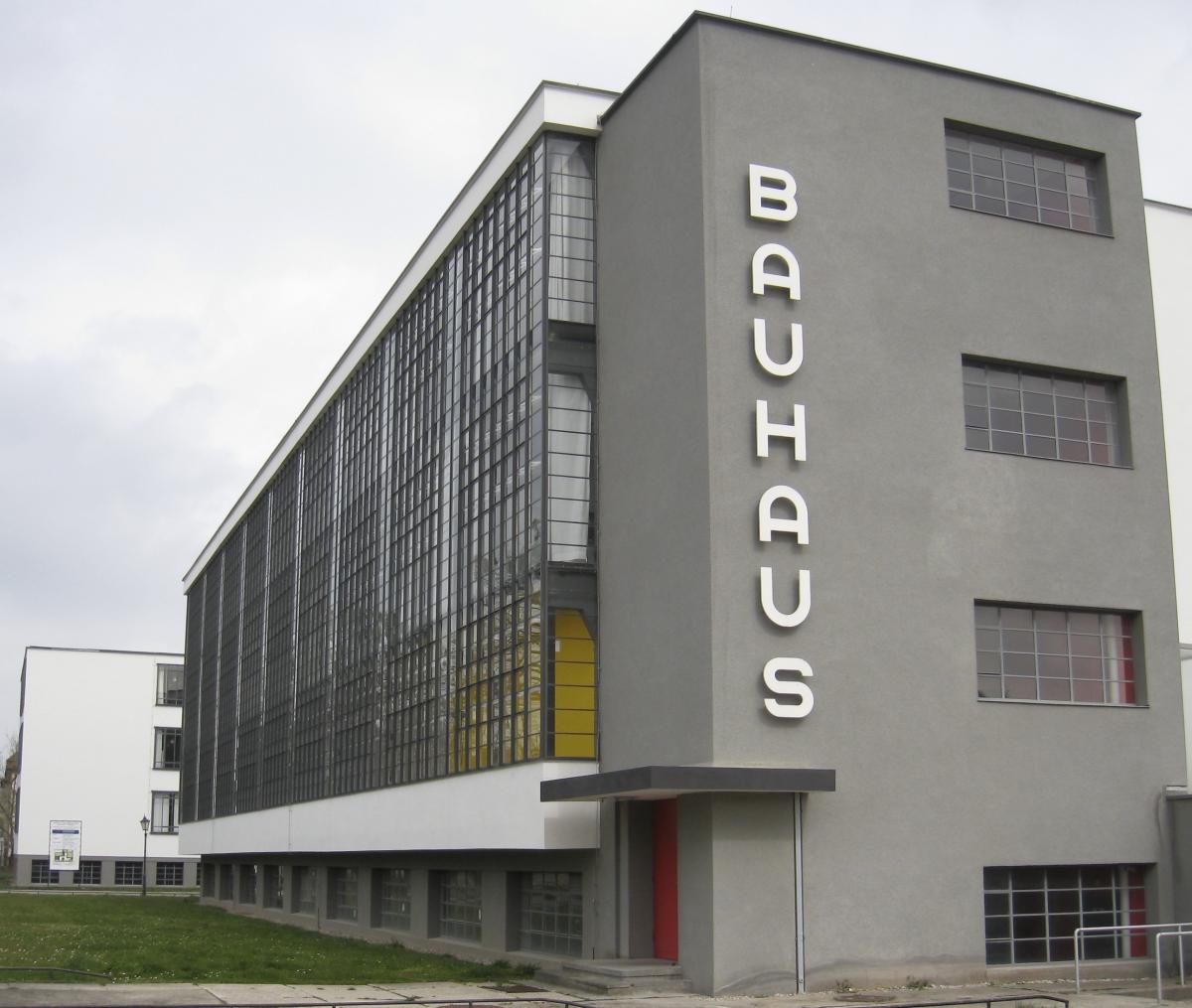 The Bauhaus in Dessau. © Gavin Plumley
---
Could you tell us about your involvement with the Philharmonia Orchestra's Weimar Berlin: Bittersweet Metropolis programme?
A year ago, I gave a talk for the Philharmonia about Schoenberg's vast cantata Gurre-Lieder, which had its premiere in 1913. And I took a – for me – typically cross-cultural approach to the piece, talking about what was going on in art, literature and the city of Vienna at the point that Schoenberg was composing the work. The following week, Tim Woodall, who is the Orchestra's marketing director, called me and asked whether I'd like to become the series advisor for their next big project, Weimar Berlin: Bittersweet Metropolis, looking at the years of the Weimar Republic (1919 to 1933). When we had our initial meeting and began to thrash out just what that role entailed – making films, giving talks, writing features – I jumped at the chance. It wasn't just going to be about the music, but about the whole culture of Weimar. And that was and has been thrilling!
What inspired you to launch the Inside the Score project?
The idea for Inside the Score began about five years ago, over a lunch with John Gilhooly, the director of Wigmore Hall. He's always been a keen and supportive observer of my work. We were talking about 'problem' pieces in the repertoire and he mentioned Alban Berg's Lyric Suite, a fascinating but complex string quartet from 1926. I said, 'But that's one of my very favourite works.' And so, we got into a conversation about how we might try to remove the barrier, perhaps with a lecture-recital, illustrated with music and images from the stage. All the team at Wigmore Hall, including the marvellous education department, got totally behind it, deciding to stream that first 'episode' in May 2016 – it's still on YouTube! And that's continuing this autumn with the next instalment, which is all about Schoenberg's Pierrot lunaire, another favourite piece.
You offer two lectures that focus on Gustav Klimt. What makes him such a fascinating artist?
Everyone thinks they know Klimt. They've seen The Kiss or the famous, gilded portrait of Adele Bloch-Bauer. Some people consider him a bit kitschy. Others just loathe him outright. But Klimt is far from kitsch and far from just being about gold! He began life as a muralist, decorating grand buildings right across the Austro-Hungarian Empire, including theatres, museums and opera houses. It was only at the end of the 19th century that he broke away from that – he seceded, hence Secession – towards a more radical style. And that stylistic schism tells us so much about the society in which he lived. That's what fascinates me. What does this piece of culture – this painting, this composition, this building – tell us about the time in which this or that person lived. So, I try to keep that at the core of all my writing and, of course, all of my lecturing for The Arts Society.
---
SEE

Weimar Berlin: Bittersweet Metropolis, Philarmonia Orchestra, from 9 June at the Southbank Centre, southbankcentre.co.uk
For all things Bauhaus centenary, tap into bauhaus100.com
About the Author
Become an instant expert!
Find out more about the arts by becoming a Supporter of The Arts Society.
For just £20 a year you will receive invitations to exclusive member events and courses, special offers and concessions, our regular newsletter and our beautiful arts magazine, full of news, views, events and artist profiles.
FIND YOUR NEAREST SOCIETY