LAPADA Art & Antiques Fair 2019
LAPADA Art & Antiques Fair 2019
27 Aug 2019 - 13:05 BY The Arts Society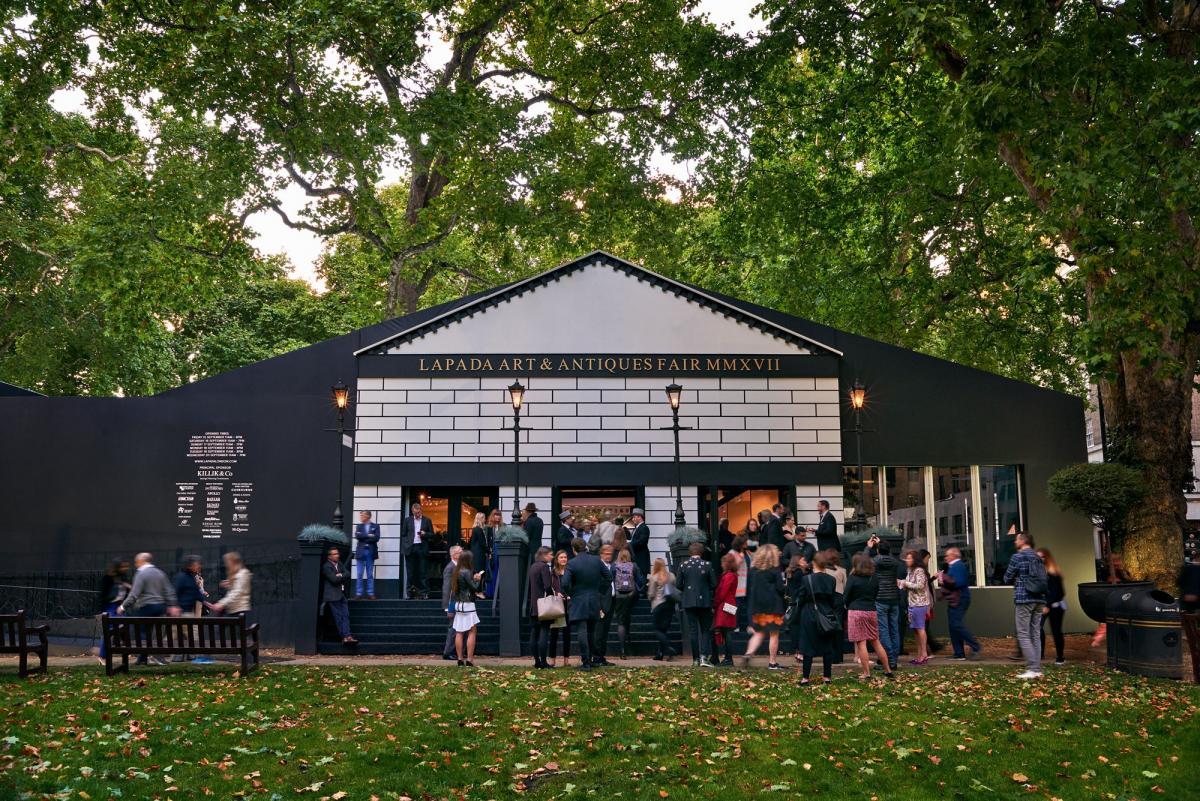 ---
One of the foremost international showcases for art, antiques, design and decorative arts, the LAPADA Art & Antiques Fair returns to Mayfair's Berkeley Square for its 10th anniversary from 13-18 September 2019.
A treasure trove for established collectors and first-timers alike, the highly anticipated event brings together a diverse collection of jewellery, furniture, carpets, tapestries, antiquities, clocks, ceramics, silver and fine art from around 100 of Britain's leading art and antiques experts.
With figures from the Office of National Statistics showing that sales of second hand goods, including antiques, are currently up 25% for January to July 2019 when compared to the same period for 2018, the antiques industry is enjoying a renaissance of late and the LAPADA Art & Antiques Fair is a great place for visitors to pick up beautifully crafted, one-of-a-kind, authentic items.
Exhibitors at the Fair are all members of LAPADA, the world's largest association of art and antiques dealers, which celebrates its 45th anniversary this year. To mark the occasion, exhibitors, as well as the wider membership, have been nominating special pieces by their chosen 'LAPADA Legend' – brilliant historical craftsmen and women whose vision and talent has ensured their work has endured for centuries. The nominations will be housed on a dedicated 'LAPADA Legends' stand and, having been reviewed by a handpicked panel of judges from the world of arts, antiques and design, the winning pieces across ten categories will be announced on 12 September.
The visitor experience will be rounded off with a series of exciting talks organised in partnership with The Arts Society which will run throughout the Fair.
---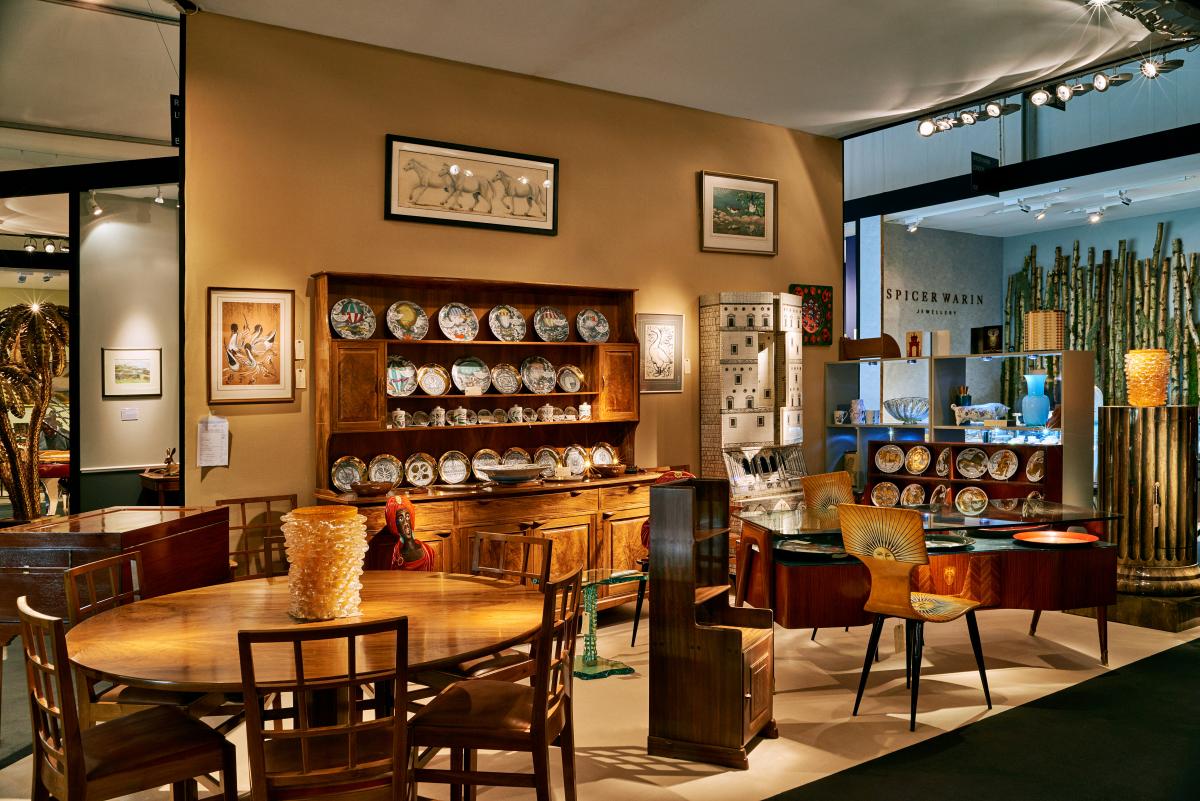 ---
SECRETS OF BERKELEY SQUARE WALKING TOUR
SATURDAY 14TH SEPTEMBER WITH IAN SWANKIE

At the heart of Mayfair, Berkeley Square is famous for its aristocratic roots, posh shops, private members' clubs, stately Georgian townhouses, and also for its elusive nightingale. Ducking in and out of alleyways and mews, discover some of the secrets behind the silk curtains and gilded shutters. This short stroll is led by Westminster guide and Arts Society lecturer, Ian Swankie.
A BRIEF HISTORY OF WINE
TUESDAY 17TH SEPTEMBER WITH DAVID WRIGHT

Wine has been part of our global society for over 7,000 years, and the story tells of its origin and appearance in all societies across the Mediterranean and through Europe. There is rich evidence of the role wine has played in these societies and how it became an important component of faith, well-being and festivity. From the kwevris of Georgia in 5,000 B.C., the symposia in ancient Greece, the thermopolia of Pompeii, the hospices of Europe, to the dining tables of fine society wine has been ever present. Drawings, paintings, engravings, buildings, pottery and wine labels themselves all contribute to the story.
GEORGE STUBBS AND THE TYRANTS OF THE JUNGLE
WEDNESDAY 18th SEPTEMBER WITH AMINA WRIGHT

In his own lifetime, the animal painter Stubbs was as famous for his lions as his horses. The artist combined scientific enquiry, truthfulness to nature and an extraordinary technical skill and patience to create sometimes endearing, sometimes terrifying images of wild animals. He worked closely with the leading zoologists of his day to make portraits of such exotic species as moose, kangaroo and yak, and got to know the lions, tigers, and leopards of London's menageries. An obsessive experimenter, Stubbs invented new techniques in oil, enamel and print to capture their playful charm and fearful symmetry.
For further details please visit lapadalondon.com/talks
---
We have teamed up with the fair to offer free entry to the first 50 Members of The Arts Society to apply. For a chance to claim an e-ticket, email membership@theartssociety.org
For more information visit lapadalondon.com
Become an instant expert!
Find out more about the arts by becoming a Supporter of The Arts Society.
For just £10 a year you will receive invitations to exclusive member events and courses, special offers and concessions, our regular newsletter and our beautiful arts magazine, full of news, views, events and artist profiles.
FIND YOUR NEAREST SOCIETY