Highlights from 100 years of the Bauhaus
Highlights from 100 years of the Bauhaus
12 Jun 2019 - 11:54 BY The Arts Society
From sleepovers at the Bauhaus building, to visiting the stateside home of Walter Gropius, here is our current must-see list of Bauhaus-related events, books and shows.
---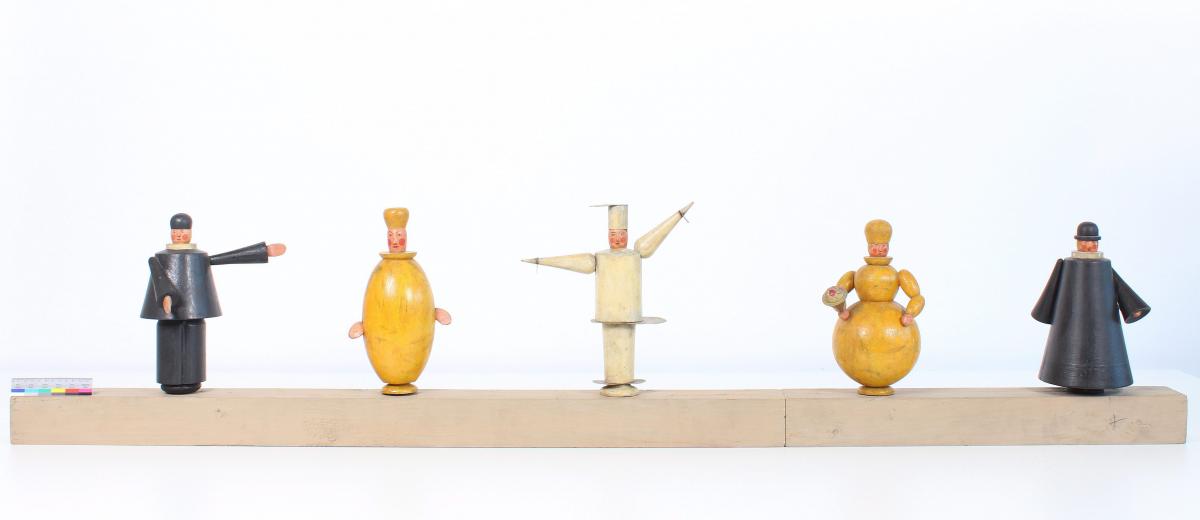 Eberhard Schrammen, Five Hand Puppets. Bauhaus Museum Weimar; permanently on loan to Klassik Stiftung Weimar by Dramatics Collection of the University of Cologne
---
WHERE IT ALL BEGAN: GERMANY

For all things Bauhaus centenary, tap into bauhaus100.com for a range of stories including the latest articles on Bauhaus and Bauhaus-influenced topics and news on not one, but three new Bauhaus museums opening. The first, in Weimar, where Bauhaus began in 1919, opened on April 6 (bauhausmuseumweimar.de/en).
Now museums in Dessau (showcasing 49,000 Bauhaus artefacts; bauhaus-dessau.de) and Berlin are due to open in September (bauhaus.de/en/). Each will hold a major anniversary exhibition.
The exhibition Oskar Schlemmer – The Bauhaus and the Path to Modernity: a show devoted to Bauhaus's one-time Master of Form, at the Ducal Museum in Gotha. Until 28 July; stiftungfriedenstein.de

---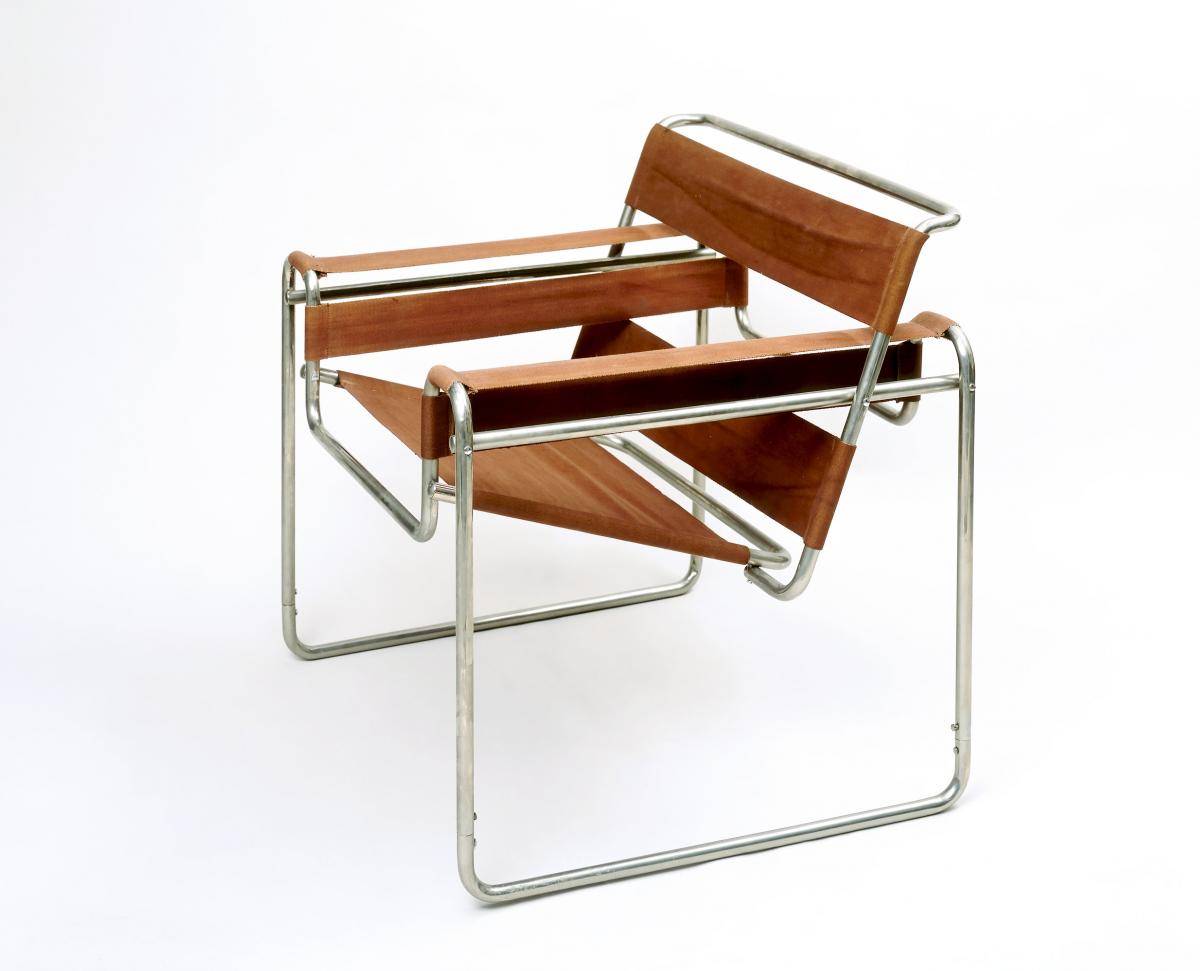 The Wassily Club Chair B 3 armchair, designed in 1925 by Marcel Breuer, at the Weimar Bauhaus Museum. Courtesy Bauhaus Museum Weimar; permanently on loan to Klassik Stiftung Weimar by Ernst von Siemens Kunststiftung
---
IN THE UK: LINKS WITH WILLIAM MORRIS AND MORE

In the 1930s, in the face of rising Nazi opposition, London became home to key Bauhaus figures, including Walter Gropius, László Moholy-Nagyand Marcel Breuer.
All were resident for a while at the first International Style apartment building in London, the Isokon Flats on Lawn Road in Hampstead, built in 1934. This year the Isokon Gallery (isokongallery.co.uk) has a new display celebrating the life and work of Bauhaus-trained graphic designer George Teltscher-Adams (1904-1983).
William Morris, with his passion for crafts, was one of the influencers of the Bauhaus and this year Waltham Forest, London Borough of Culture 2019, where Morris was born, is staging a year-long programme of events, exhibitions, public art and workshops relating to his connection with Bauhaus. To find out more go to walthamforest.gov.uk
The plans include a major Artist Residency entitled Form, Function and The Outdoors, which explores how ideas stemming from the Bauhaus movement have influenced culture in the area. There are plans for four major outdoor installations.
Pioneers: William Morris and the Bauhaus will be at William Morris Gallery, London – an exhibition exploring the links between Morris, the Arts & Crafts movement and Bauhaus. 21 October 2019 – 26 January 2020; www.wmgallery.org.uk
László Moholy-Nagy– an exhibition of works by Moholy-Nagy, one of the key figures of the Bauhaus, will be at Hauser & Wirth in London, curated by the artist's grandson, Daniel Hug. Until 27 July; hauserwirth.com
---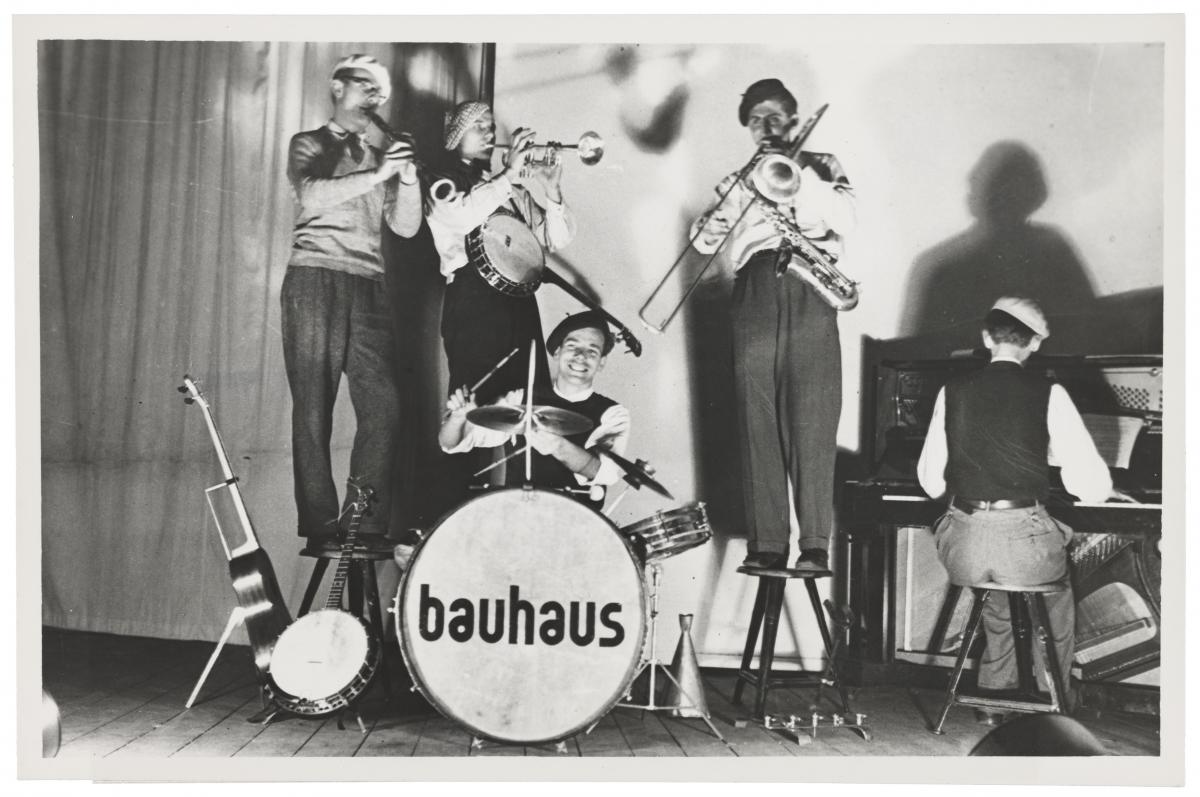 Courtesy Bauhaus Museum Weimar
---
Going stateside

Bauhaus founder Walter Gropius completed his revolutionary Massachusetts home in 1938, when he had come to teach architecture at Harvard's Graduate School of Design.
Visit The Bauhaus and Harvard at the Special Exhibitions Gallery, Harvard Art Museums, showing nearly 200 works by 74 artists. Until July 28; harvardartmuseums.org
A digital resource launched in 2016 also gives access to the museums' some 32,000 Bauhaus-related objects.
---


Bauhaus Museum Weimar; Klassik Stiftung Weimar, © Jan Keler
---
TAKE A TOUR IN TEL AVIV

---
Great reads

Walter Gropius: Visionary Founder of the Bauhaus by Fiona MacCarthy, published in March by Faber & Faber. The result of five years of archival research, MacCarthy's latest biography, of the Bauhaus founder, follows Gropius' trail across Europe, to the UK and on to America. faber.co.uk
Isokon and the Bauhaus in Britain by Leyla Daybelge and Magnus Englund, also published last March, by Batsford. With archive photography, some seen for the first time, this is the story of the Isokon and the work, artistic networks and legacy of those Bauhaus artists who spent time in Britain. pavilionbooks.com
Bauhaus Goes West, by Alan Powers, published by Thames and Hudson. Meticulously researched, this book looks at the journey taken – with the resulting cultural exchange – by the Bauhaus, from Germany to Britain and the United States. thamesandhudson.com
Become an instant expert!
Find out more about the arts by becoming a Supporter of The Arts Society.
For just £10 a year you will receive invitations to exclusive member events and courses, special offers and concessions, our regular newsletter and our beautiful quarterly arts magazine, full of news, views, events and artist profiles.
FIND YOUR NEAREST SOCIETY