The four books you need to read this May
The four books you need to read this May
2 May 2019 - 09:23 BY The Arts Society
From Van Gogh's influence on Hockney to a little-known Vietnamese classic, here's our pick of the arts and culture titles to dip into this month
---
Hockney – Van Gogh: The Joy of Nature



From Yorkshire landscapes to wheat fields, this book reveals how David Hockney and Vincent van Gogh have responded to nature. Hailed as one of the most influential artists of the 20thcentury, Hockney's works range from eye-popping vistas to iPad drawings.
Through his use of juxtaposing colours and post-impressionistic strokes, the artist's landscapes take inspiration from Van Gogh. This book is written by Dutch curator and critic Hans den Hartog Jager, published to accompany an eponymous exhibition at the Van Gogh Museum. It features an exclusive interview with Hockney and brings together paintings and sketchbook reproductions.
Published by Thames & Hudson, £24.95
---
HARLAND MILLER: In Shadows I Boogie



Known for his subversive reimagining of vintage Penguin Book covers, Harland Miller's work takes inspiration from styles including Pop Art, abstraction and figurative painting, and play with duality, inviting viewers to explore their multiple meanings. Featuring essays from arts writers Michael Bracewell and Martin Herbert, and curator Catherine Ince, this book delves into Miller's creative process. It traces his artistic influences, locating his work within the context of abstract expressionism and modern design. It also includes photographs and personal items from Miller's archive.
Published by Phaidon, £69.95
---
Anna Coatalen: Art for Happiness et Bonheur



Her lyrical paintings of rural England and the Brittany coast evoke happiness and serenity, but artist Anna Coatalen never sought to publicise her work. A prolific painter until the age of 95, Coatalen's artistic journey began in 1935 at the Byam Shaw School of Art in London. Here, she met artists including Anna Hornby and Bruyere Marriot. When war broke out, Coatalen's art career was put on hold, and she enrolled in the Women's Royal Naval Service. While serving in Plymouth, she met her husband, RNVR engineer officer Hervé, which led to her spending most of her life in France. Written by her daughter, Annik Coatalen Heal, this book showcases Anna's artistic output, from illustrations of woodcuts and paintings to watercolours and stained-glass windows. The book also includes an introduction by family friend and artist, Lachlan Goudie.
Published by Unicorn Publishing Group, £25
---
The Song of Kieu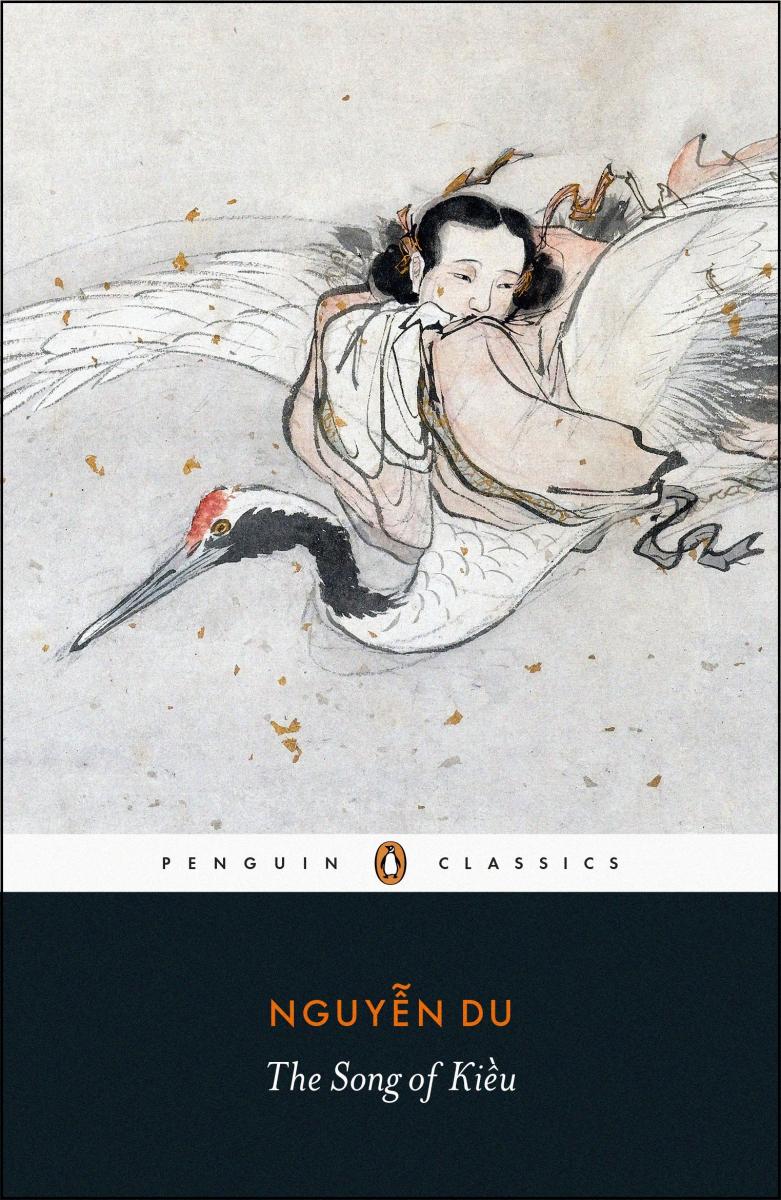 The Song of Kieu is one of Vietnam's greatest classics, but outside of the country, it's hardly known at all. Written by poet Nguyen Du (1766–1820), the plot traces the tribulations of Kieu – a young woman who is separated from her lover. Featuring jealous wives and rebel heroes, The Song of Kieuis an extraordinary story of defiance and resilience. After discovering the work on a field trip in Vietnam, Timothy Allen's lively translation brings the epic poem to new audiences.
Published by Penguin Classics, £8.99
Become an instant expert!
Find out more about the arts by becoming a Supporter of The Arts Society.
For just £10 a year you will receive invitations to exclusive member events and courses, special offers and concessions, our regular newsletter and our beautiful arts magazine, full of news, views, events and artist profiles.
FIND YOUR NEAREST SOCIETY