THE FOUR ART BOOKS YOU NEED TO READ THIS MONTH: JANUARY
THE FOUR ART BOOKS YOU NEED TO READ THIS MONTH: JANUARY
11 Jan 2019 - 12:05 BY The Arts Society
From French cathedrals to the streets of York, there's plenty to discover with these new titles.
---
Red Thread: On mazes and labyrinths

CHARLOTTE HIGGINS
JONATHAN CAPE (£25)

Starting with the mythical Labyrinth where Theseus killed the Minotaur, the idea of a constricted and unnavigable space has inspired writers and artists for millennia. This wide-ranging and original book looks at how the concept has manifested itself in cultural history – such as in the prose of Jorge Luis Borges and Arthur Conan Doyle and the poetry of Dante, the architecture of French cathedrals and the art of Titian and Picasso, not to mention Evans' search for the true Labyrinth at Knossos. Written by chief culture writer of the Guardian Charlotte Higgins, her narrative, meandering in itself, takes the maze to be symptomatic of the human condition, and the circuitous path of life.
---
The Streets of York: Four centuries of change

DARRELL BUTTERY, RON COOKE, STEPHEN LEWIS AND CHRIS SHEPHERD
YORK PUBLISHING SERVICES (£30)

The way in which history has shaped the ancient streets of York is the subject of a new book, illustrated by 300 original paintings, sketches and photographs. From the Romans who founded the city, and whose masonry fragments can be seen in a number of buildings, to the Vikings and the medieval period, in many cases the street plan has changed comparatively little, but in others dramatically so. Among the authors is Chris Shepherd, past chair of The Arts Society York. Shepherd provided contemporary photos of each location to match their older counterparts. He recently curated an eponymous exhibition at St William's College.
---
Great English Interiors

DERRY MOORE AND DAVID MLINARIC
PRESTEL (£39.99)

Often breathtaking in the extravagance and scale of their design, the interiors of Britain's great stately homes are brought to life in vivid colour in this new panoramic guide. Starting with interiors of the Tudor age in homes such as Haddon Hall with its superb Elizabethan long gallery, the book looks at the next five centuries of design, with the work of Inigo Jones, William Kent and Robert Adam featuring prominently. The gorgeous pictures from famed architectural photographer Derry Moore are accompanied by essays from interior designer David Mlinaric, who studies the events and personalities behind each creation.
prestelpublishing.randomhouse.de
Image © Derry Moore | Prestel
---
Social Forms: a short history of political art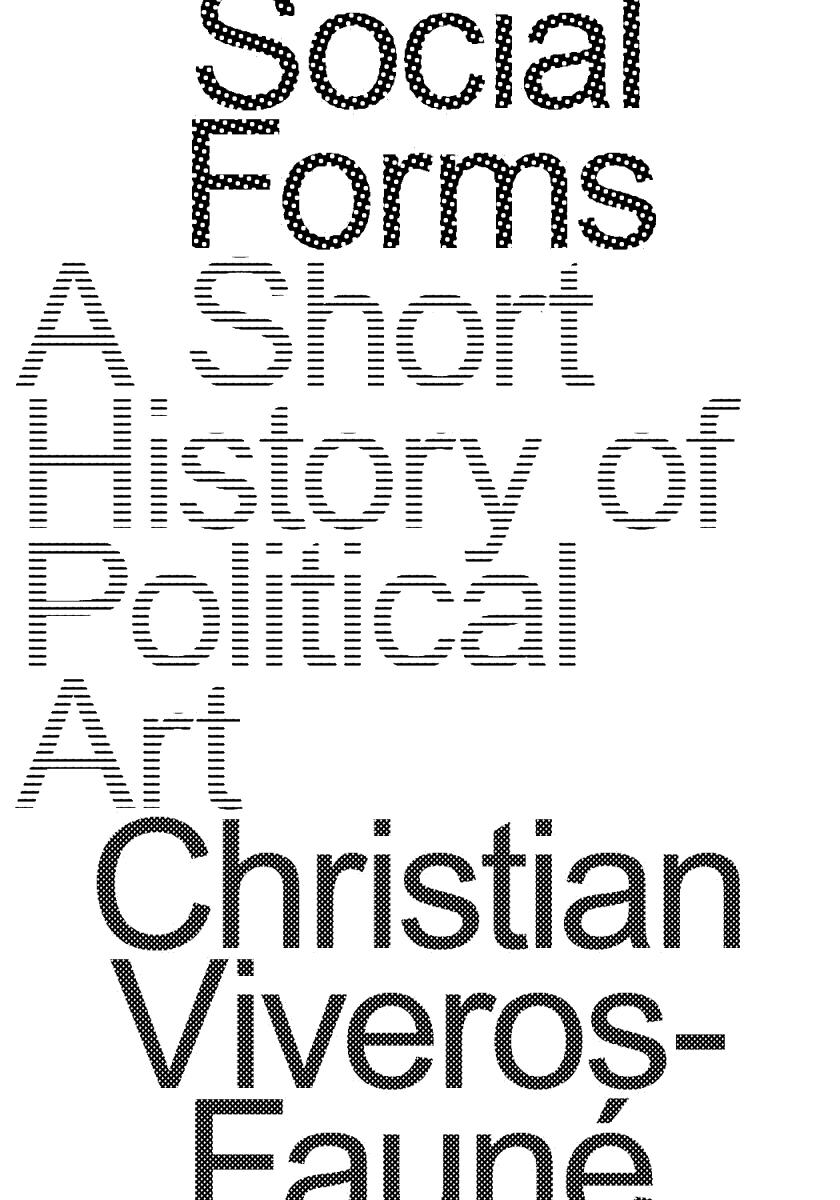 CHRISTIAN VIVEROS-FAUNÉ
DAVID ZWIRNER BOOKS (£25)

From Goya's Disasters of War, designed to highlight the atrocities of the Dos de Mayo uprising of 1808 and the subsequent Peninsular War, to David Hammons' In the Hood, shocking in its link of gang culture and violence with execution and the Ku Klux Klan, Social Forms examines 50 artworks that give voice to some of modern art's strongest calls to political action. In each case art writer and curator Christian Viveros-Fauné weaves compelling vignettes of how the artists responded to their historical context, and so produced pieces that made a resonant statement.
Become an instant expert!
Find out more about the arts by becoming a Supporter of The Arts Society.
For just £10 a year you will receive invitations to exclusive member events and courses, special offers and concessions, our regular newsletter and our beautiful quarterly arts magazine, full of news, views, events and artist profiles.
FIND YOUR NEAREST SOCIETY