Florian's fundraising: halfway to £50k
Florian's fundraising: halfway to £50k
4 Oct 2018 - 10:13 BY The Arts Society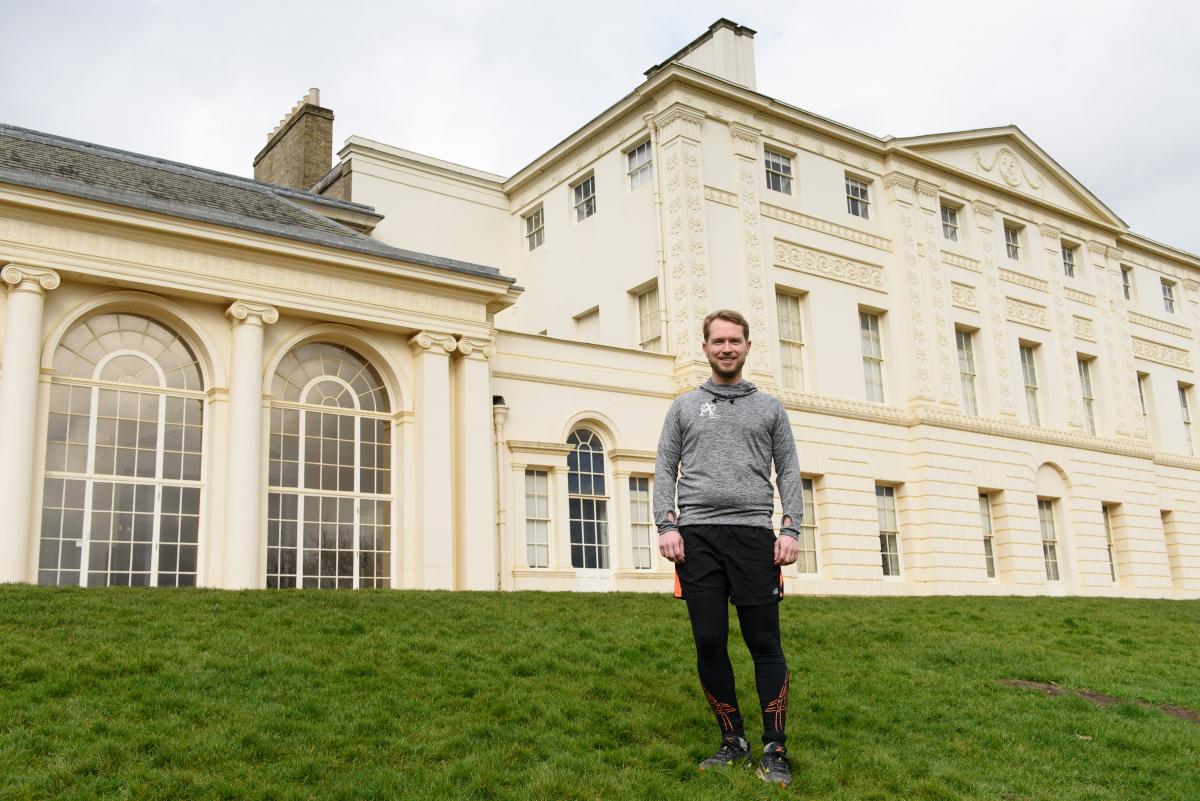 With 250km, 3 castles, 2 battlefields, several mountains, a storm, 18 Arts Society lectures and endless cups of tea – it's been an exhilarating road so far for Florian Schweizer. As the leaves turn, The Arts Society's CEO has run past the halfway point of his fundraising goal: £50,000 for our charitable projects, 10km at a time.
His journey began in the Chilterns at The Arts Society's birthplace, Chenies Manor. It was here that The Chiltern Antiques Group – soon to become an inaugural member of NADFAS – met in 1965, overseen by our founder, Patricia Fay.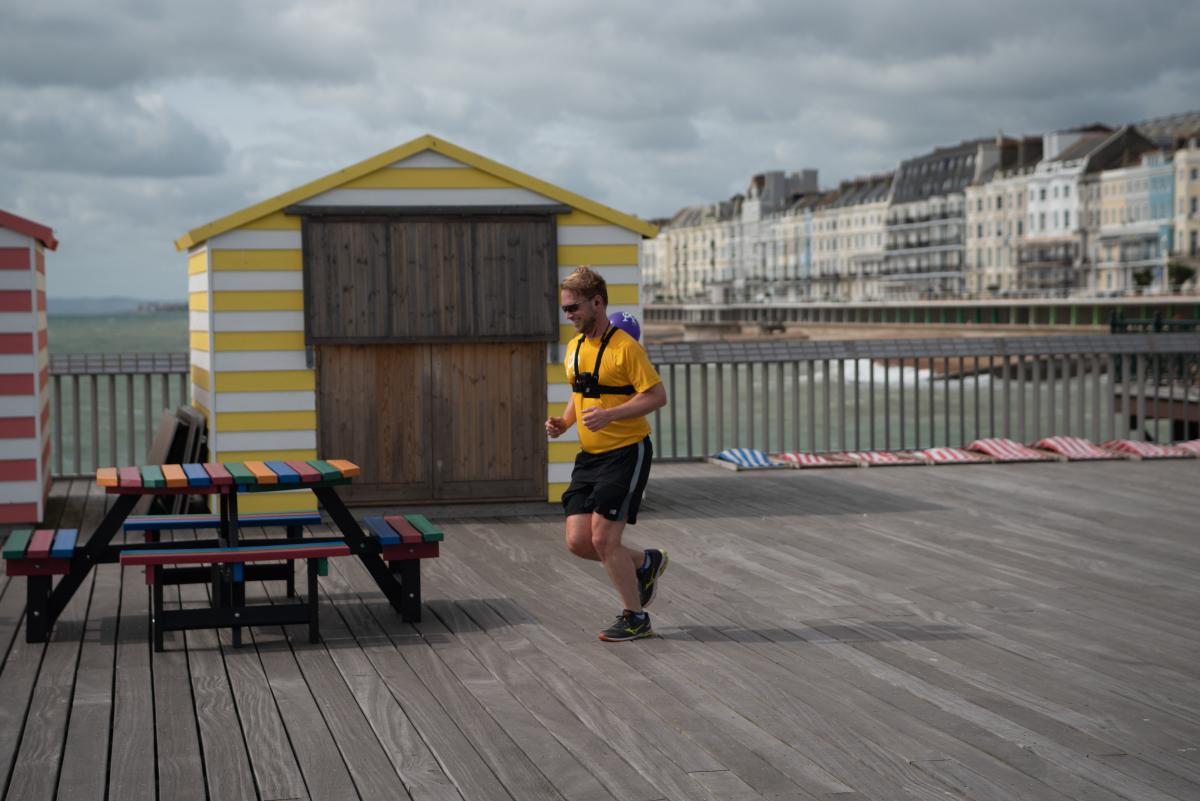 Since then, Florian has been soaking up historic sites and culture across the UK and beyond, and discovering places where our Societies have local impact. His journey has taken him to Conwy Castle: the hulking medieval fortress on Wales's north coast, and up to Culloden Battlefield in the Highlands of Scotland. He followed in Chaucer's footsteps, running along the Pilgrims' Way at Canterbury, and came across Maggi Hambling's The Scallop sculpture at Aldeburgh, with its seaward inscription: 'I hear those voices that will not be drowned.' He ran around lakes in Cumbria, the Roman walls of Chester and the Stirling Prize-winning Hastings Pier. He was spurred on by the energy of the UK's cultural capitals: Liverpool, Manchester, Edinburgh and Newcastle. London's Kenwood House was closest to home; Brussels the furthest afield, where he discovered the site of the Battle of Waterloo.
The road has been long, but by no means lonely. At every step of the way, Florian has been met with the warmest of welcomes. He is enormously grateful to all The Arts Society Members who have helped along the way, whether by hosting, navigating, organising or cheering – not to mention providing hot showers. By all accounts, this project has been a team effort. And then there are the incredibly generous donations, amounting to £23,450 at the time of writing – every penny of which will go towards helping to preserve our artistic heritage, supporting the skills of artists and makers, and improving access to the arts for all.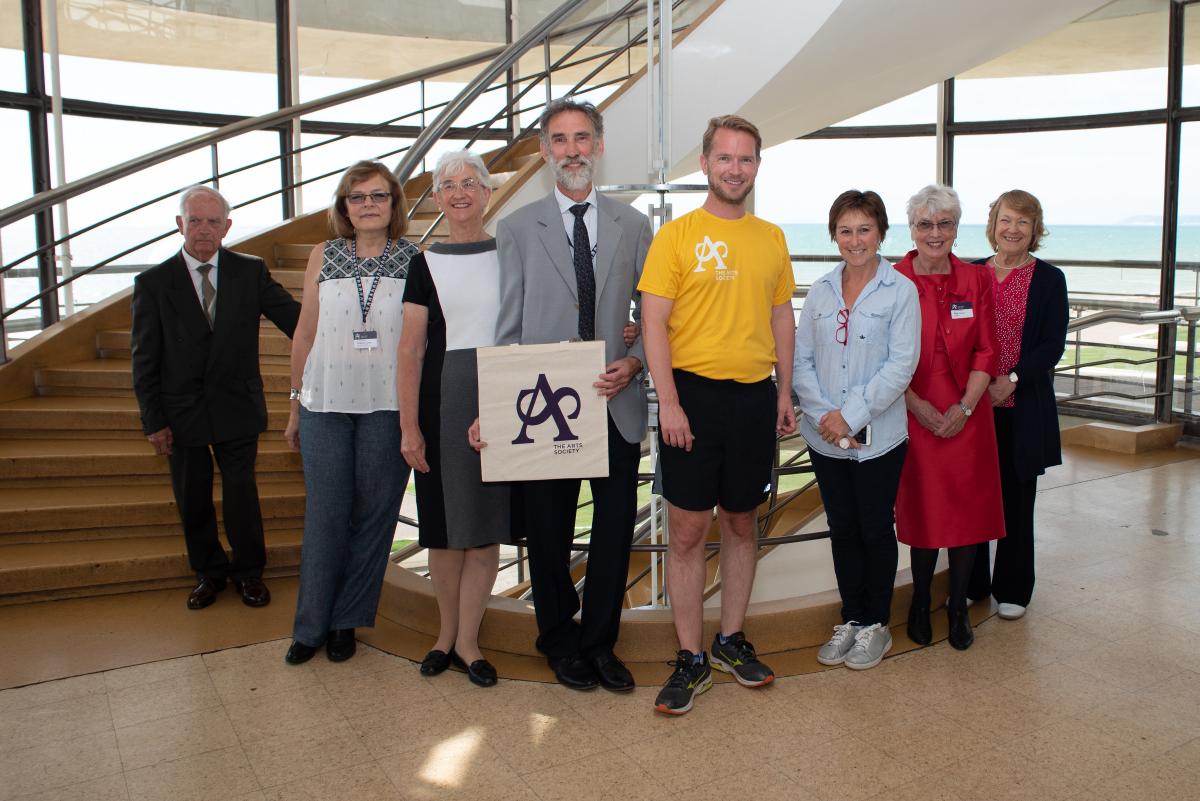 Bring on the next 250km!
You can follow Florian's progress on social media (Twitter, Facebook and Instagram) #runningthearts, listen to his playlist on Spotify, and make a donation via MyDonate. Thank you.
Photos from top: Florian at Kenwood House. Photo by Richard Eaton; Florian on the run in Hastings. Photo by Gavin Hewitt; Florian with The Arts Society Rother Valley. Photo by Gavin Hewitt.
Become an instant expert!
Find out more about the arts by becoming a Supporter of The Arts Society.
For just £10 a year you will receive invitations to exclusive member events and courses, special offers and concessions, our regular newsletter and our beautiful quarterly arts magazine, full of news, views, events and artist profiles.
FIND YOUR NEAREST SOCIETY