Five cultural activities to enjoy this March
Five cultural activities to enjoy this March
28 Feb 2021 - 09:00 BY Holly Black
Enjoy art on a postcard or enter the world of exceptional architecture with our top picks
---
Get your hands on some art on a postcard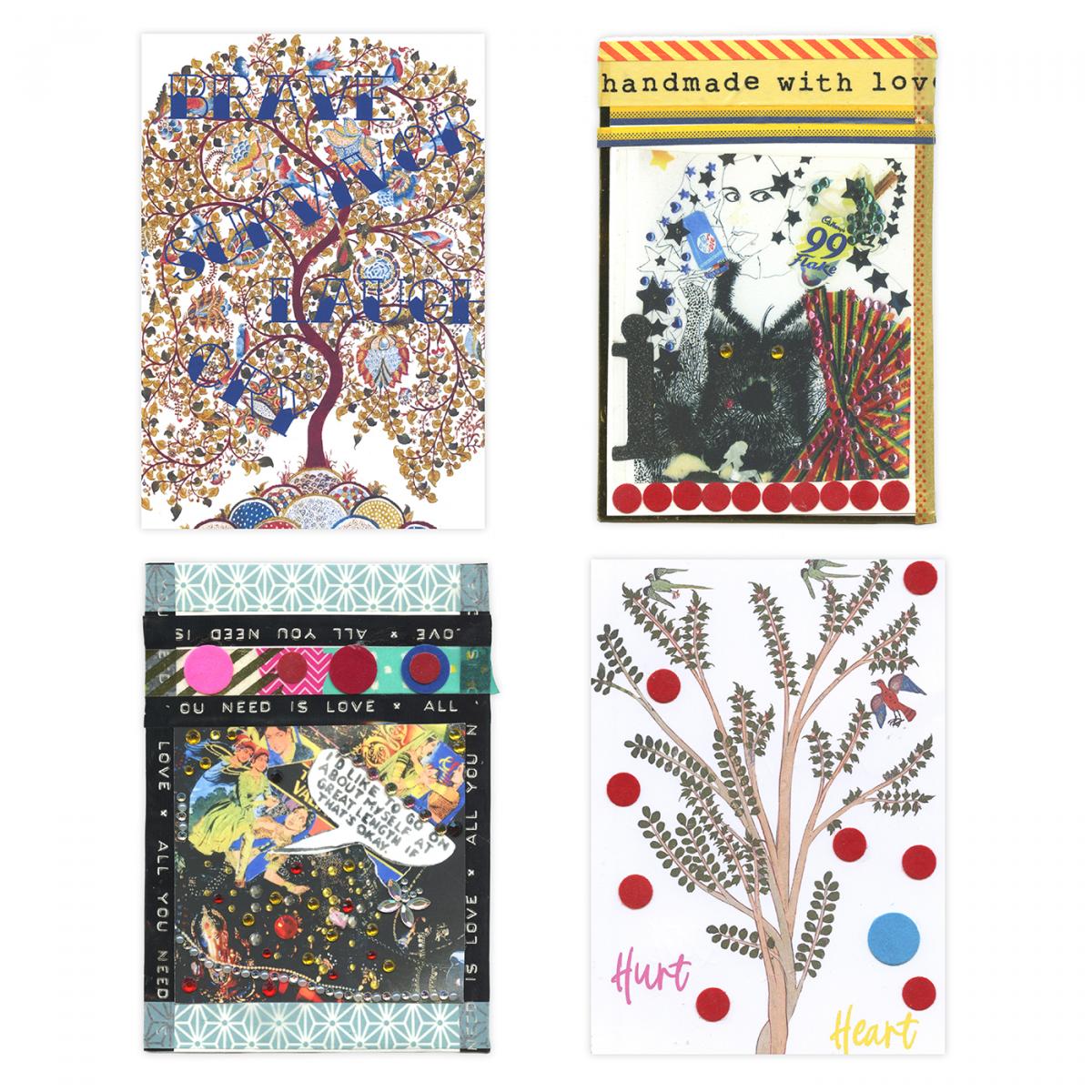 Postcards by Dr Chila Kumari Singh Burman
---
To celebrate International Women's Day on 8 March, Art on a Postcard is presenting an auction of work by female-identifying artists including Dr Chila Kumari Singh Burman, Claudette Johnson and Vanessa Jackson. Working with the theme 'I Am', which forms part of a larger initiative by The Hepatitis C Trust, the artists have created a variety of interpretations that consider the multifaceted nature of identity. The auction runs until 11 March, with bidding starting at £50.
---
TAKE A VIRTUAL TOUR AROUND LONDON'S TOP GALLERIES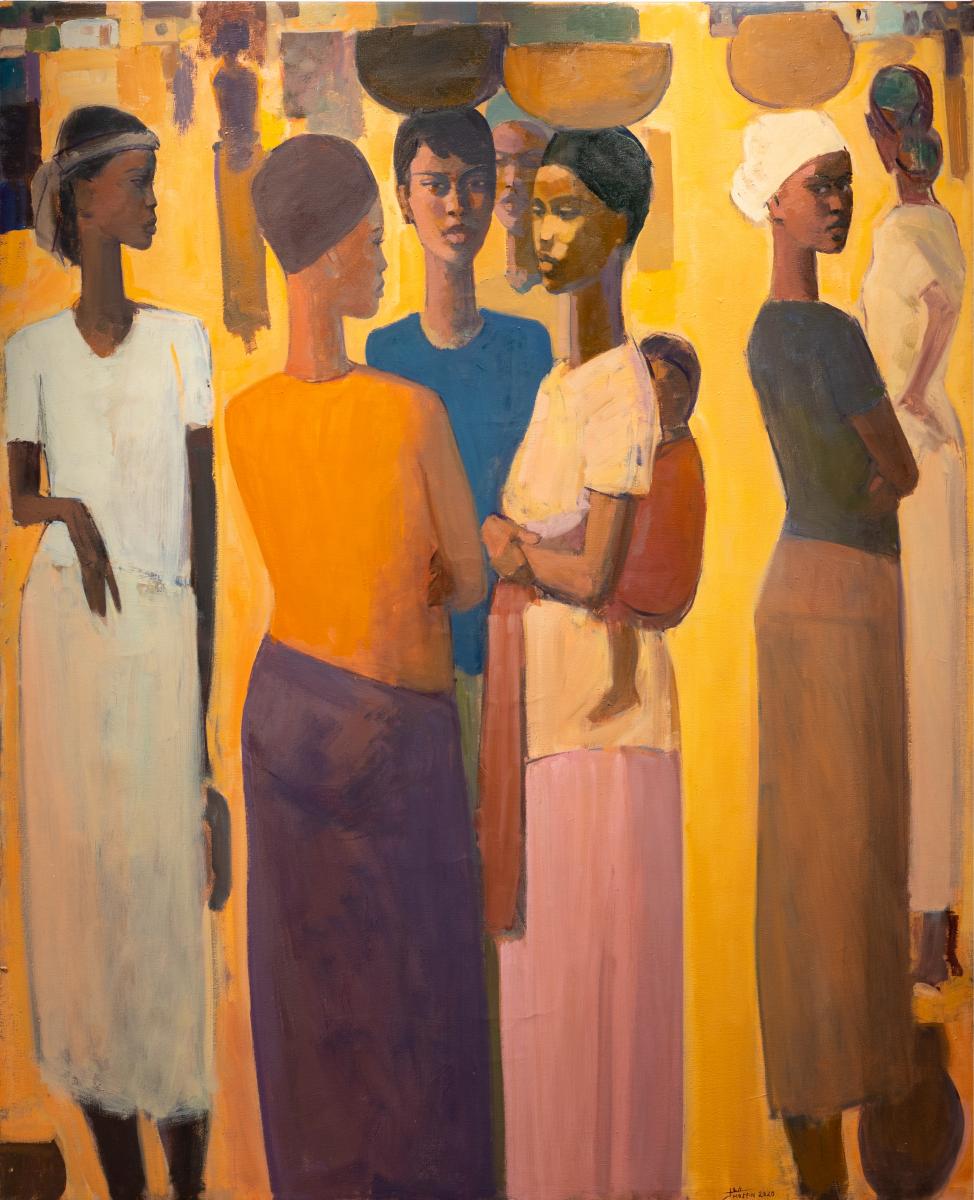 Tadesse Mesfin, Pillars of Life, Saturday Market VI, 2020. Courtesy of the artist, Lucy Emms and Addis Fine Art
---
Available to view via the Vortic app or online, the second major collaboration from London Collective presents high-definition virtual exhibitions from the capital's top commercial galleries. As well as tours, there will be a programme of live talks and conversations with artists. Highlights include William Turnbull at Offer Waterman, Gilbert & George at White Cube, and a group presentation from Victoria Miro, which includes Chantal Joffe, Paula Rego and Grayson Perry.
vortic.art
---
DISCOVER MASTERWORKS IN CLAY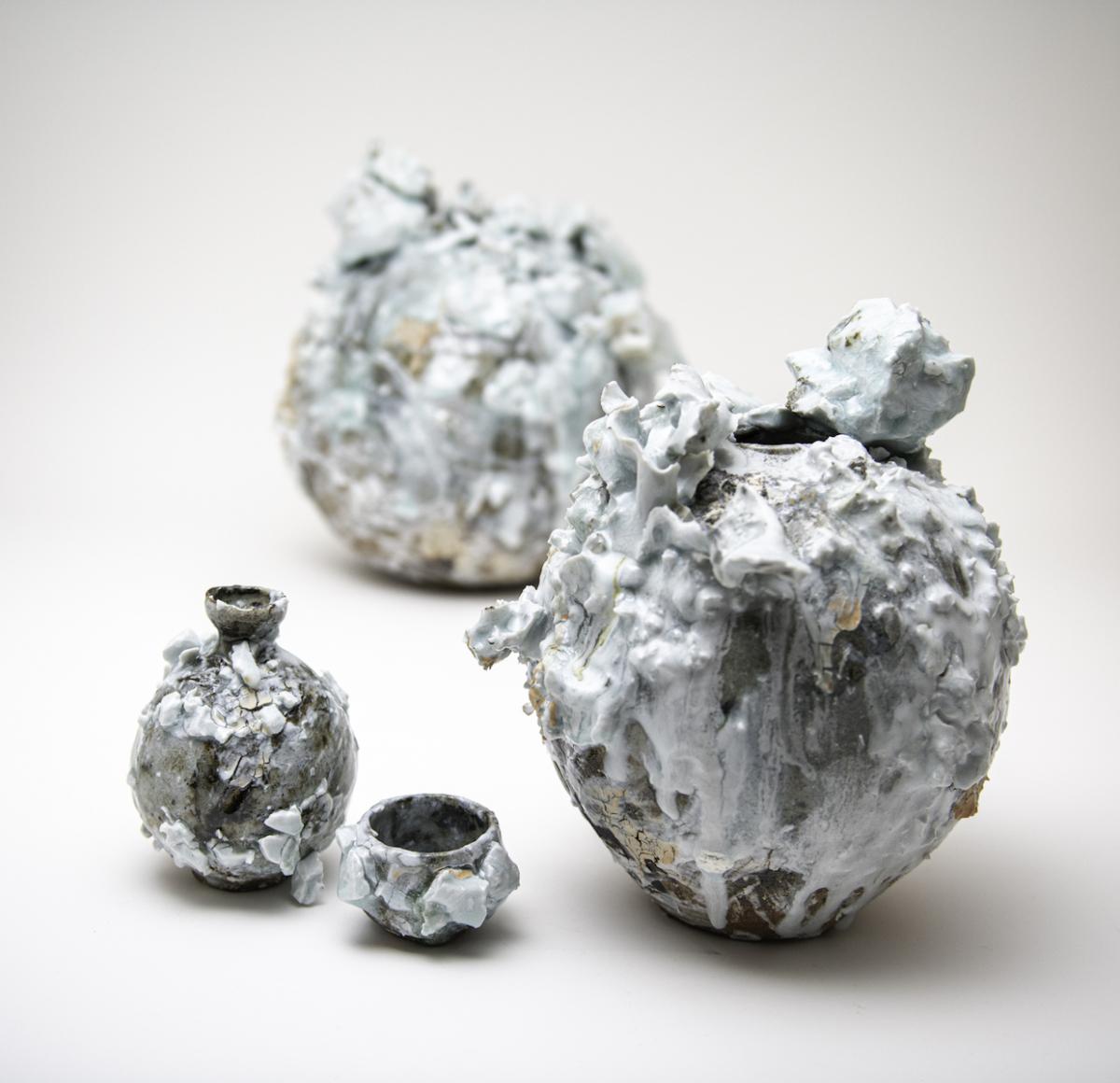 Akiko Hirai's sake set and moon jars. Photo by Jay Goldmark
---
Akiko Hirai fell in love with clay almost by accident. The Japanese artist originally came to the UK to study psychology, yet after enrolling in a ceramics class as a way to relieve stress, she became enthralled. Her distinct, textural vessels are informed by the age-old practice of Kohiki (where dark clay is covered in a veneer of white slip), as well as her own experience learning about the interconnected nature of the physical body and mental wellbeing. Although it might not be possible to see Hirai's work in person at the moment, Goldmark is presenting an online walk-through of her new exhibition, available from 26 March.
---
Revel in The Art of Architecture

Now in its second season, the Sky Arts programme looks at some of the world's most incredible buildings, beginning with the futuristic Bee'ah Headquarters in Sharjah, conceived by the late Zaha Hadid. The show takes a look at the innovation behind her signature style, which has made its mark at sites across the world, from Beijing to east London.
Airs on Tuesdays at 7pm on Sky Arts and is also available on demand
---
UNLEASH YOUR CREATIVITY WITH GRAYSON'S ART CLUB

Courtesy Channel 4
---
Now in its second season, Grayson's Art Club is keeping creativity alive across the country with a call for viewers to submit their art once again. This time round, all the themes are being announced at once, with 'dreams', 'work' and 'travel' all up for grabs in March. Expect socially distanced interviews with leading creatives – from Boy George to David Bailey – spotlights on submissions, and much more.
---
Holly Black is The Arts Society's Digital Editor
Become an instant expert!
Find out more about the arts by becoming a Supporter of The Arts Society.
For just £20 a year you will receive invitations to exclusive member events and courses, special offers and concessions, our regular newsletter and our beautiful arts magazine, full of news, views, events and artist profiles.
FIND YOUR NEAREST SOCIETY