The five best art events to see this month: November
The five best art events to see this month: November
5 Nov 2018 - 10:50 BY The Arts Society
The Quick & The Dead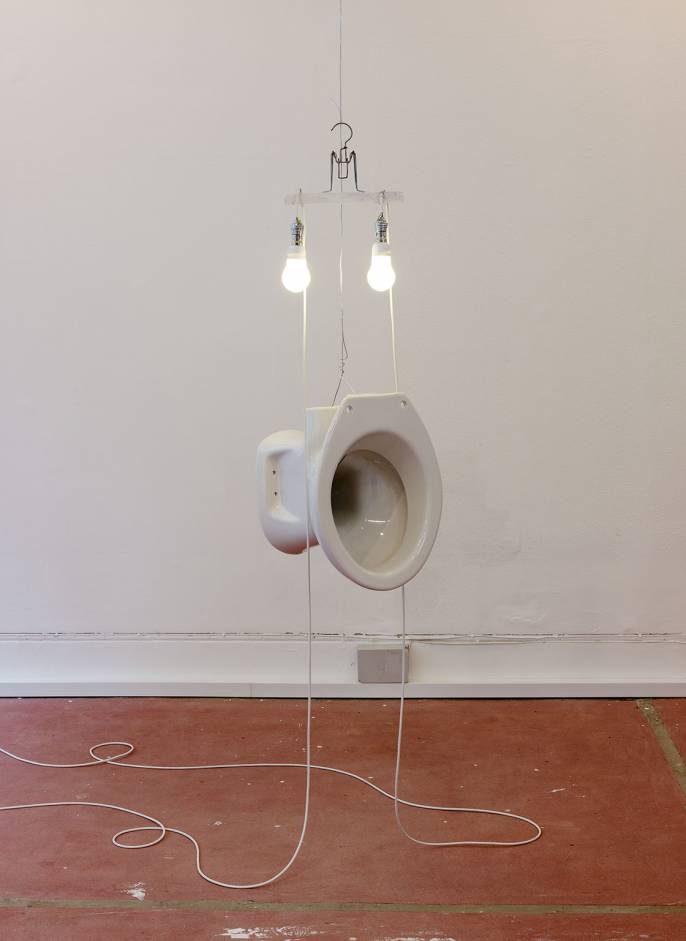 Jerwood Gallery, Hastings
Until 6 January 2019
Groundbreaking artists Maggi Hambling, Sebastian Horsley, Sarah Lucas, Julian Simmons and Juergen Teller are friends who have portrayed each other at different times over the years. Those portraits are now displayed together for the first time, alongside self-portraits by each of the five.
Image: Sarah Lucas, Maggi, 2012 © Sarah Lucas, courtesy Sadie Coles HQ, London
---
Jamie Reid XXXX: 50 Years of Subversion and the Spirit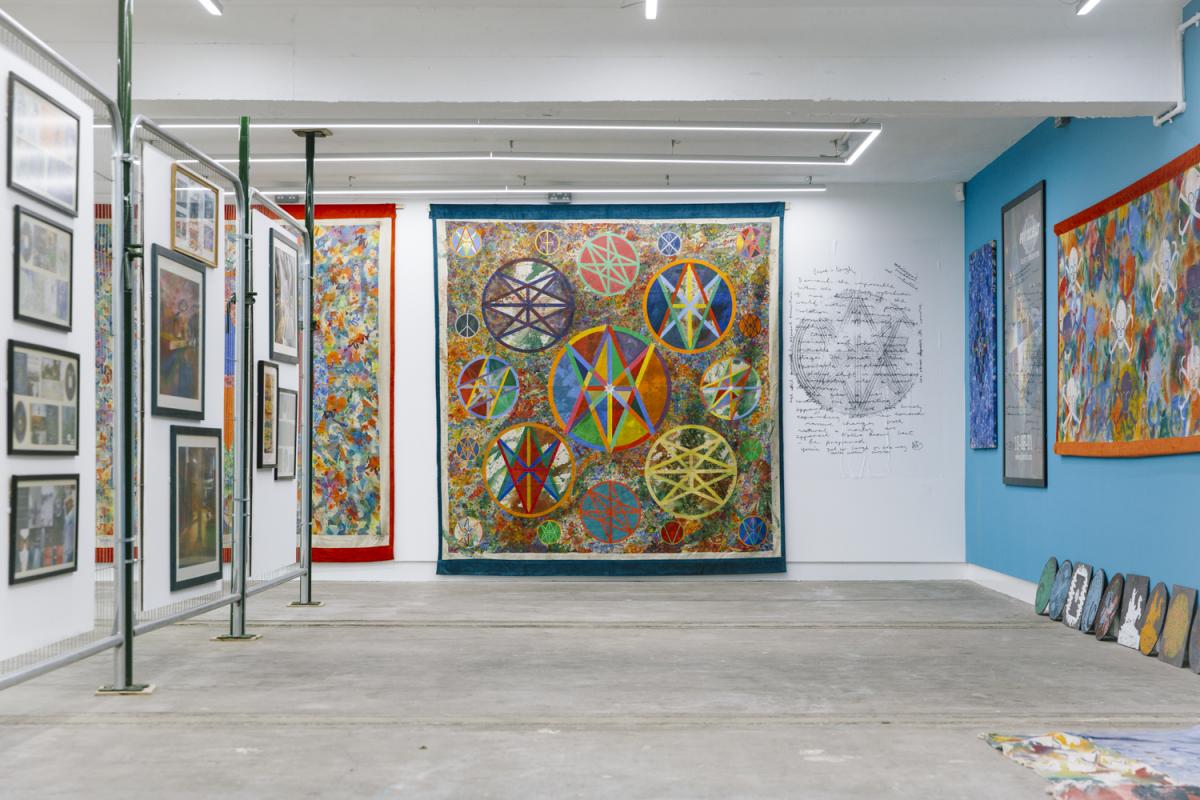 Humber Street Gallery, Hull
Until 6 January 2019
His album artwork for the Sex Pistols helped to make Liverpool-based artist and anarchist Jamie Reid a punk icon. His newspaper-cutting graphics have become synonymous with the spirit of British counterculture. Don't miss the first major UK retrospective of his work.
Image: Jamie Reid XXXXX- 50 Years of Subversion and the Spirit Humber Street Gallery_John Marchant Gallery © James Mulkeen
---
Modern Couples: Art, Intimacy and the Avant Garde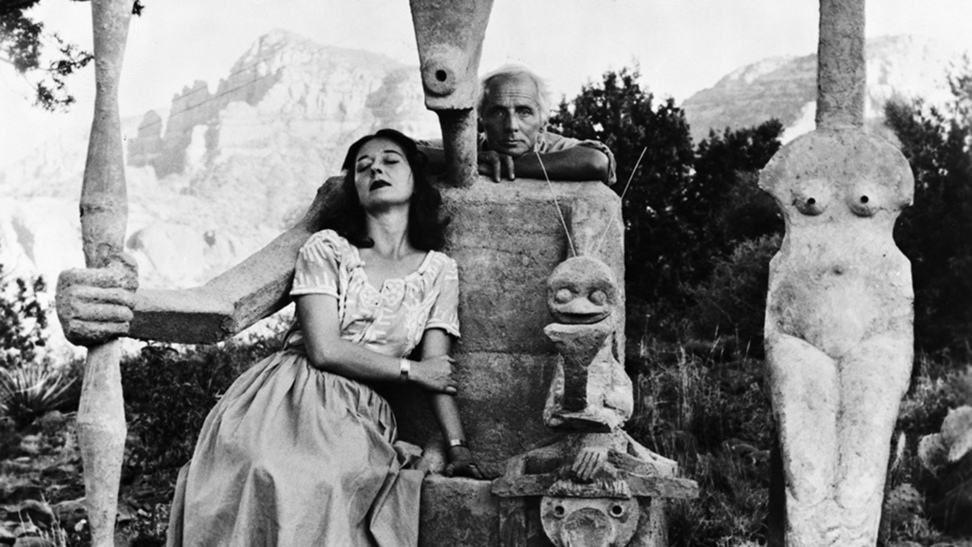 Barbican, London
Until 27 January 2019
This pioneering exhibition showcases the work and lives of more than 40 artist couples working in the first half of the 20th century: painters, sculptors, photographers, architects, designers, writers, musicians and performers. Included among the artist couples forging new ways of making art, living and loving, are Frida Kahlo and Diego Rivera, Camille Claudel and Auguste Rodin, Dora Maar and Pablo Picasso.
Image: Dorothea Tanning and Max Ernst with his sculpture, Capricorn, 1947 © John Kasnetsis
---
The Enchanted Garden


William Morris Gallery, London
Until 27 January 2019
William Morris was a key figure in the development of domestic garden design, helping to popularise the Arts and Crafts garden among the artistic middles classes of England and the United States. The Enchanted Garden explores the way Morris, his contemporaries and subsequent generations of artists responded to the idea of the garden spaces and used them as stages for the magical, menacing and romantic.
Image: Duncan Grant, The Doorway, 1929, Courtesy the Arts Council Collection © Estate of DUncan Grant. All rights reserved, DACS_Artimage 2018
---
Stalking the Image: Margaret Tait and Her Legacy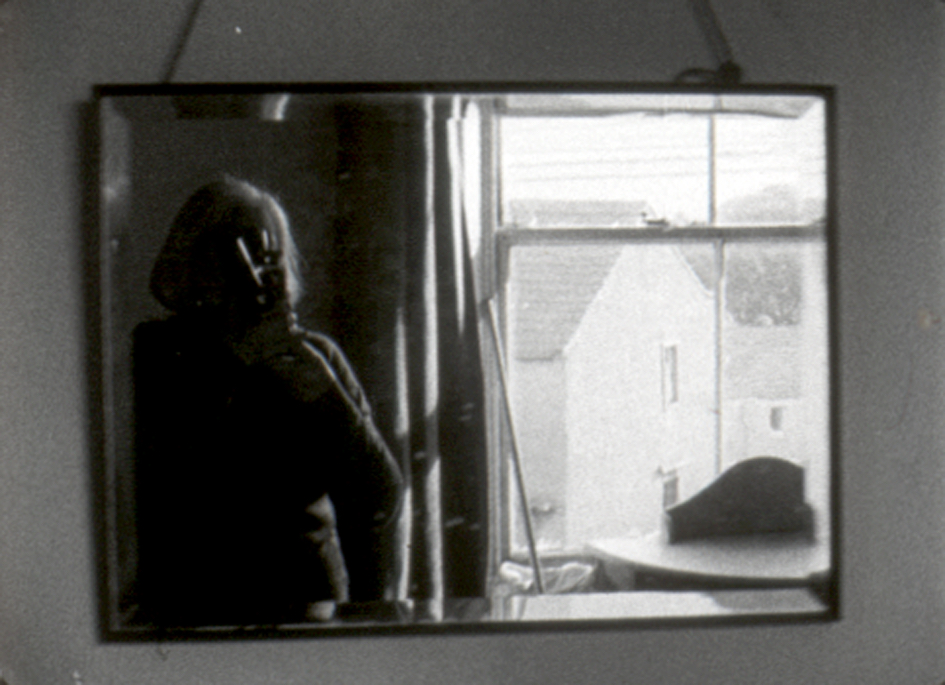 Gallery of Modern Art, Glasgow
8 November 2018 - 5 May 2019
Orcadian artist, poet and filmmaker Margaret Tait is acknowledged as one of Scotland's most innovative independent filmmakers. From the 1950s onwards, she made more than 30 experimental 'film-poems', which have been woefully overlooked. This exhibition provides an opportunity to honour Tait's achievements in her centenary year alongside work by nine contemporary artists and filmmakers, many of whom have been inspired by Tait.
galleryofmodernart.wordpress.com
Image: Margaret Tait, Tailpiece, 1976. Courtesy of the Margaret Tait estate and LUX
---
Sign up

for our monthly free newsletter, full of news, offers, exhibition and books reviews: theartssociety.org/signup
Dip into

The Arts Society Magazine, out four times a year, which includes the latest in the arts world titles
Become an instant expert!
Find out more about the arts by becoming a Supporter of The Arts Society.
For just £10 a year you will receive invitations to exclusive member events and courses, special offers and concessions, our regular newsletter and our beautiful quarterly arts magazine, full of news, views, events and artist profiles.
FIND YOUR NEAREST SOCIETY