The fashion shows you need to see this season
The fashion shows you need to see this season
10 Apr 2019 - 10:57 BY The Arts Society
From Christian Dior's dresses to Mary Quant's personal pieces, fashion exhibitions are definitely trending this year. Here, we reveal some of the shows to head to across the world.
---
Christian Dior: Designer of Dreams
Dior Princess Margaret (1930-2002), photo Cecil Beaton (1904-80), London, UK, 1951. © Cecil Beaton, Victoria and Albert Museum, London
When Christian Dior presented his first collection in 1947, it was a moment that irrevocably changed the world of fashion. His pieces, characterised by full skirts and petite waists, were a departure from the short hems and boxy jackets of the time. The V&A's exhibition traces Dior's history and influence, bringing together more than 200 haute couture garments, fashion photography, vintage perfume and personal items. Wander through the Ballroom, which features seven decades of evening wear created by the House of Dior, and the Garden – a space that showcases the designer's love of flowers. Highlights include dresses created for Margot Fonteyn and Princess Margaret.
V&A, London, until 1 September
---
Swinging London: A Lifestyle Revolution / Terence Conran – Mary Quant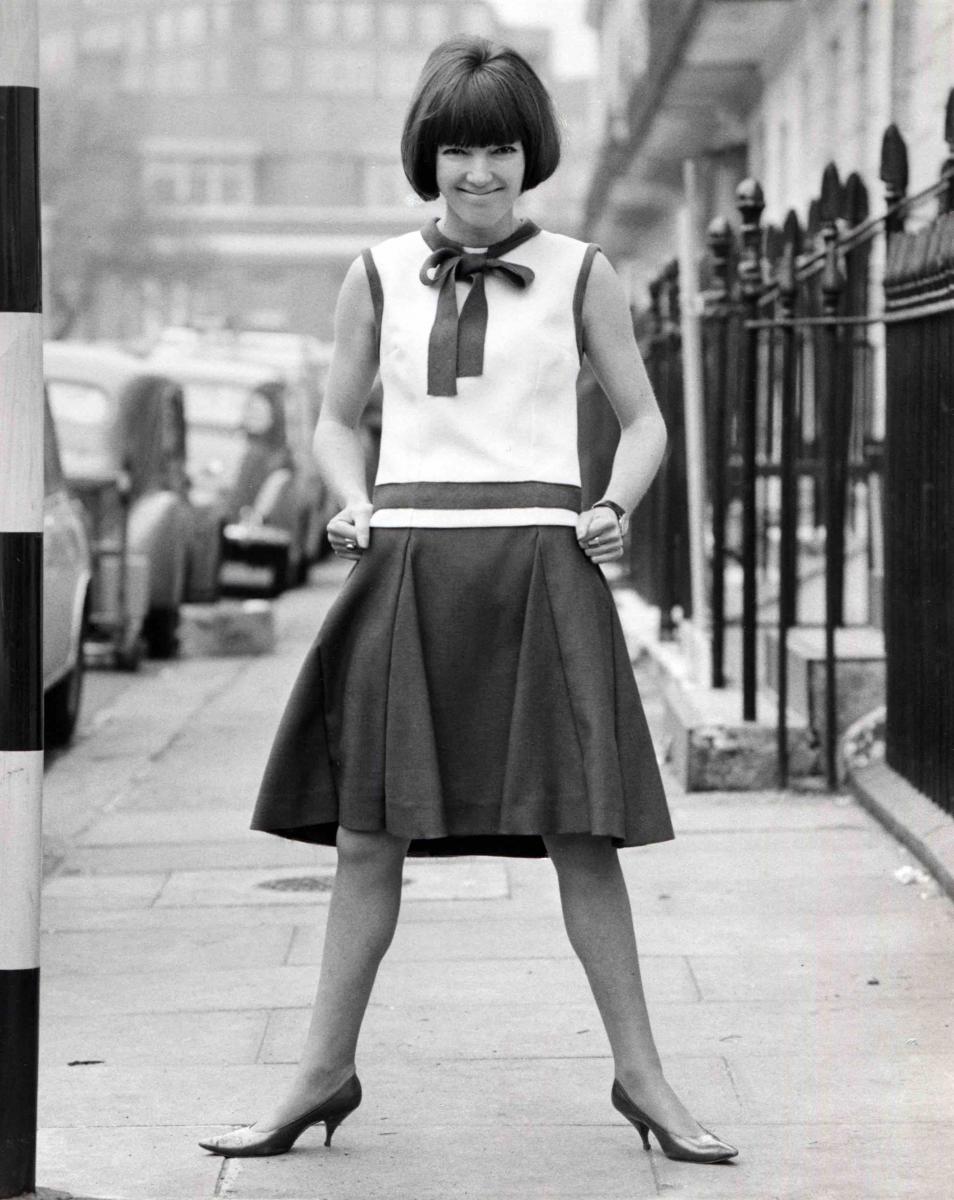 Swinging London Mary Quant by Vic Singh, c.1961
Their artworks challenged the established order and their parties were the talk of London: the Chelsea Set transformed the capital's cultural scene. Spearheaded by Mary Quant (who also has an exhibition at the V&A, see below) and Terence Conran, the group of architects, designers, artists and photographers were known for their experimental approaches to life and dress. From fashion and furniture to textiles and homeware, this exhibition showcases their array of works. Alongside rare pieces by Conran and Quant, look out for items by Bernard and Laura Ashley and sculptor Eduardo Paolozzi.
Fashion and Textile Museum, London, until 2 June
---
Thierry Mugler: Couturissime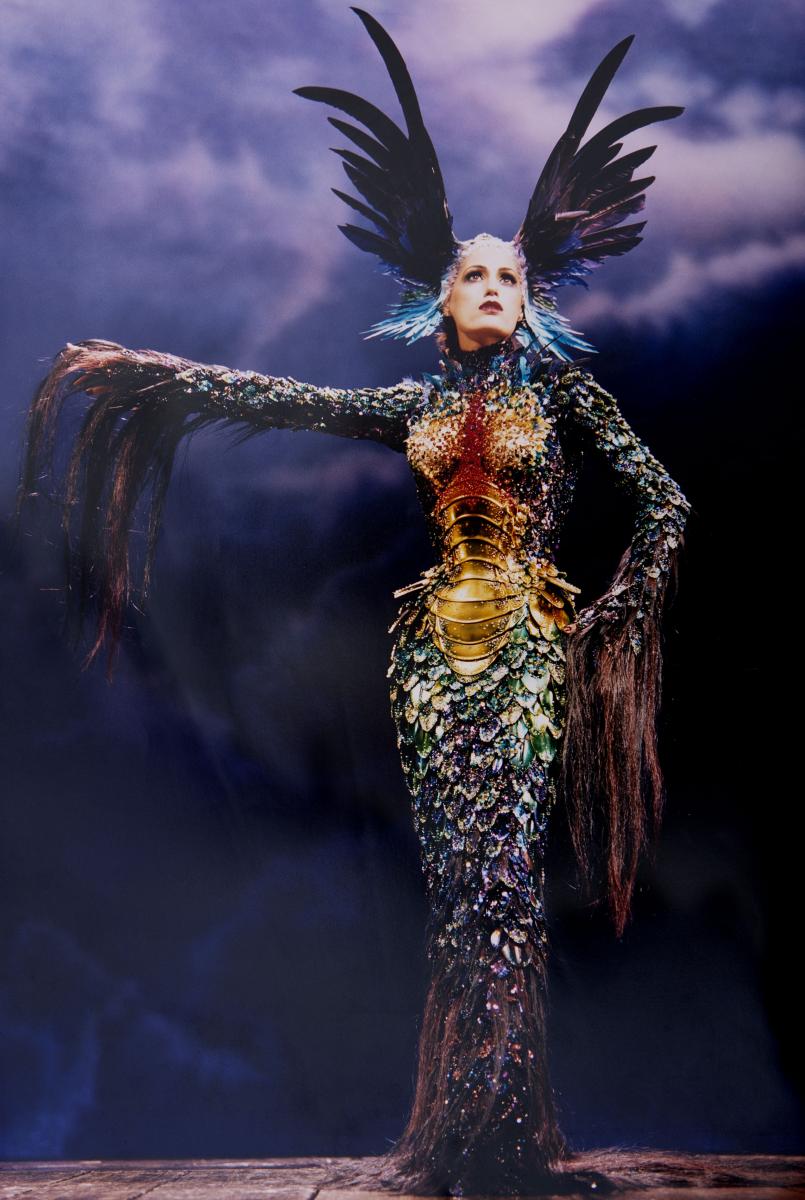 Alan Strutt, Yasmin Le Bon, Palladium, Londres, 1997 ; Evening Standard Magazine, octobre 1997. Photo : © Alan Strutt.
Influenced by mythology and tales of femme fatales, Thierry Mugler's designs are at once experimental, glamorous – and occasionally controversial. Over the course of his forty-year career, he has created costumes for celebrities including Demi Moore and Beyoncé. Using unconventional materials from LED lights to glass, the 150-plus garments on display highlight his creative flair. The exhibition features a range of fashion photographs, unpublished archival material, videos and sketches.
Montreal Museum of Fine Arts, until 8 September
---
Camp: Notes on Fashion
Bertrand Guyon for House of Schiaparelli. Ensemble, fall/winter 2018–19 haute couture. Courtesy of Schiaparelli. Photo © Johnny Dufort, 2019
The Met brings together more than 250 objects exploring all things exuberant, from the 17thcentury to the present day. The show's framework is based on Susan Sontag's 1964 essay "Notes on 'Camp'" and embodies irony, parody and excess. Look out for an outrageous flamingo outfit from the House of Schiaparelli and Jeremy Scott's ball of butterflies for Moschino.
The Metropolitan Museum of Art, New York, 9 May–8 September
---
Mary Quant
The Mary Quant Beauty bus, 1971 © INTERFOTO Alamy Stock Photo
Mini skirts, hot pants and ankle boots are just some of the pieces to see in the V&A's exhibition of Mary Quant's works. A fashion pioneer, Quant launched her acclaimed boutique, Bazaar,in 1955. Known for its affordable and hand-crafted designs, late-night openings and loud music, the store transformed the British retail experience. This exhibition brings together more than 200 garments and accessories – as well as personal items – to capture the world of the 1960s designer.
V&A, London, until 16 February 2020
Become an instant expert!
Find out more about the arts by becoming a Supporter of The Arts Society.
For just £10 a year you will receive invitations to exclusive member events and courses, special offers and concessions, our regular newsletter and our beautiful quarterly arts magazine, full of news, views, events and artist profiles.
FIND YOUR NEAREST SOCIETY