23 Aug 2018 - 11:45 BY The Arts Society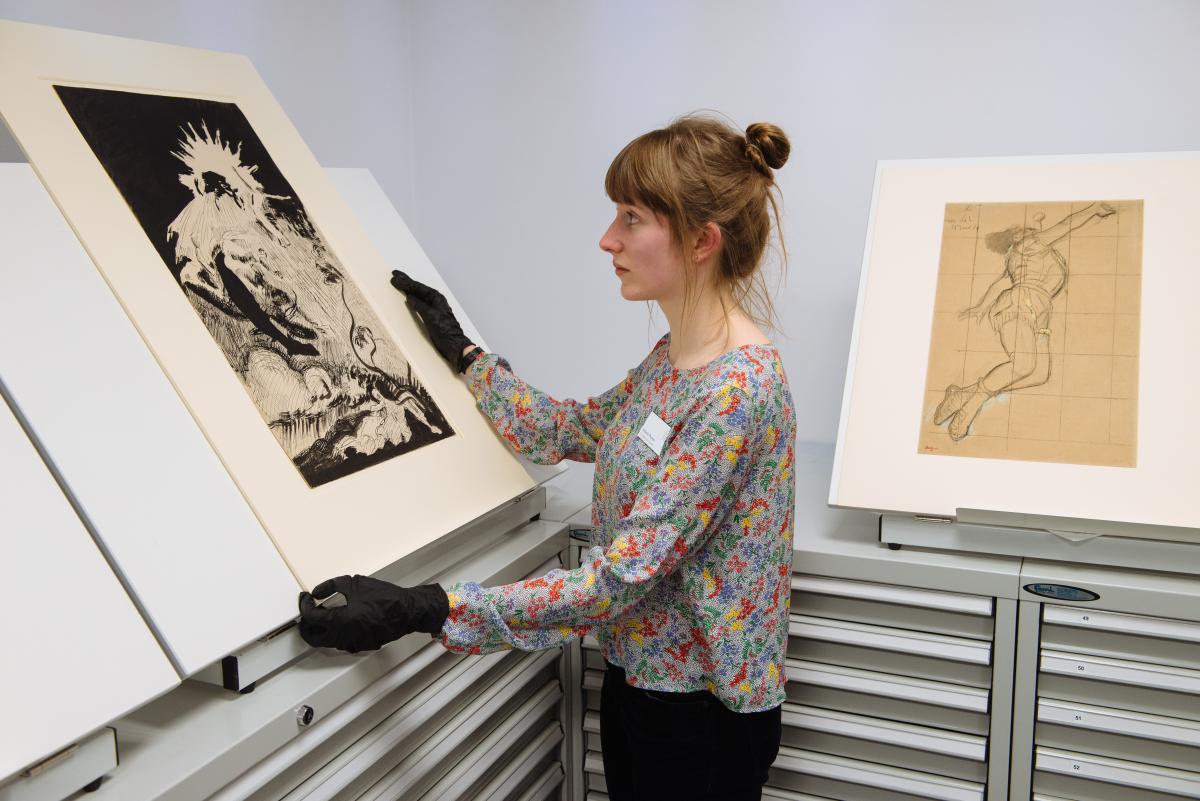 Over the years The Arts Society has built strong links with museums, heritage sites and galleries through tours and visits, and the work of our dedicated volunteers.
As part of our 50th anniversary celebrations, our local Societies and Area teams invite you to attend Our True Gold activities and events across the UK around the weekend of 22-23 September.
This initiative aims to acknowledge our partners and celebrates our joint achievements over many years. Events will take place in venues where Societies have worked in partnership. They will introduce members of the public to the venue's collection (their 'true gold') and to the important work of our volunteers.
---
Our True Gold event HIGHLIGHTS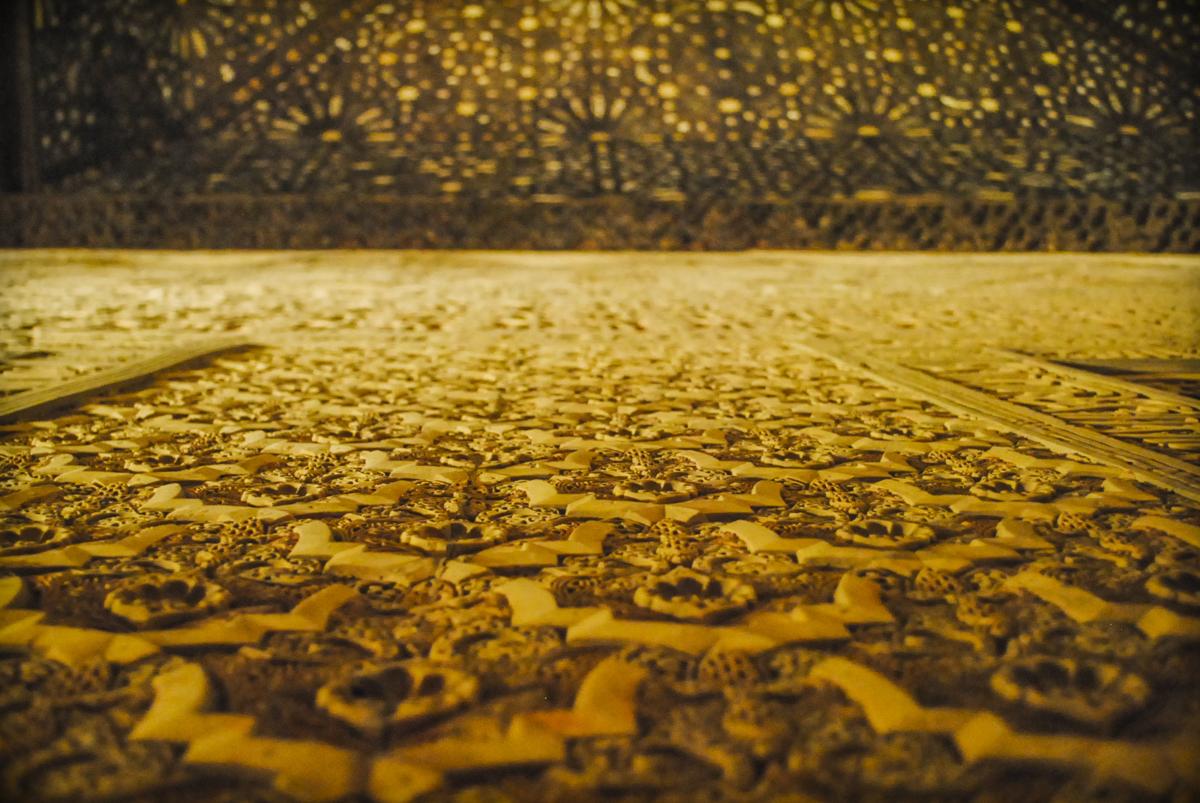 Nature's Golden Moments
Stroud Museum in the Park

The Arts Society Painswick will be celebrating The Arts Society's 50th anniversary with an art exhibition, Nature's Golden Moments, of Members artworks, including watercolour and photography. 3D works produced by local children working alongside professional local artists will also be included. Participants can take part in a trail in The Secret Garden leading to The Pavilion where there will also be a free craft workshop for all ages led by a local artist. Refreshments will be available and sold in aid of a local charity.
22-23 September, 11am-4pm. For more details, click here.
---
The Beaney House of Art and Knowledge, Canterbury

Join our Kent Area team at the Beaney House of Art and Knowledge for a weekend of activities, including free art workshops with a professional artist for children and young people under 16, children's museum trails, free highlight tours of the museum (Saturday: 11am, 2pm; Sunday: 1pm, 3pm) and an exhibition about The Arts Society (19 Societies in Kent with over 4,000 members) including the work of our volunteers in Young Arts, Heritage Volunteering, Church Recording and Children's Trails.
22-23 September. For more details, click here.
---
Celebrating the Arts in Elmbridge
Robert Phillips Gallery
Riverhouse Barn Arts Centre

This exhibition consists of work by amateur artists and craftsmen living in Elmbridge as well as Members of The Arts Society Walton. Enjoy this wide range of paintings, sculpture, jewellery, ceramics, glass and textiles all on the theme of 'Celebration' by artists living in the area.
26-30 September, 10am - 4pm. Free. For more details, click here.
---
St George's Chapel: its origins and inspirations
Windsor Festival

St George's Chapel is very much in the spotlight this year for merely the latest in a parade of important Royal events it has hosted over the last five hundred years. But what was it intended for?
Arts Society Accredited Lecturer, Johnathon Foyle will speak about St George's Chapel: its origins and inspirations in an evening lecture organised by five Societies in Surrey and Berkshire - Ascot, Englemere, Runnymede, Windsor afternoon and Windsor evening - as part of this year's Windsor Festival.
Monday 17 September, 7.30pm. For more details and to purchase tickets, click here.
---
Anniversary Celebration
University Church of St Mary the Virgin, Oxford

Wyvern Area has chosen to mark The Arts Society's golden jubilee with a celebration of the achievements of the many volunteers across the area. All Church Recorders, Heritage Volunteers and Trails of Discovery compilers, along with our Young Arts Representatives are invited to a celebratory afternoon at the historic University Church of St Mary the Virgin in Oxford where they will be thanked for their valued contributions. There will be a tour of the church, short speeches and of course tea and fizz to mark the occasion.
The new Trail of Discovery will also be formally handed over to the Church and guests will have the opportunity to try it for themselves. Throughout the entire weekend examples of the much-appreciated work carried out by our Societies' volunteers will be displayed in the church. We hope this will encourage new people to take an interest in our organisation and learn a little of what we do.
Sunday 23 September, 2-5pm. For more details, click here.
---
our true gold
Bridewell Hall, London

On Saturday 22nd September, the Greater London Area team present Our True Gold, a celebration at Bridewell Hall to mark 50 years of The Arts Society. A full programme is on offer including lectures, recitals and performances by a variety of exceptional cultural figures. Speakers include John Benjamin, Dr Jonathan Foyle and Malcolm Jones.
Saturday 22 September, 10.30am - 4.30pm. For more details and tickets, click here.
---
50 FaNTASTIC Objects
Amersham Museum

The Chiltern Hills Area have partnered with the Amersham Museum to present an exhibition trail of '50 Fantastic Objects' relating to the arts in the local area and around the time of the mid '60s when The Arts Society was started. Arts Society volunteers from the area will be on hand to explain all that The Arts Society has achieved through its volunteers.
Saturday 22 and Sunday 23 September, 11am - 4.15pm. For more details, click here.
---
A Day of Celebration at Braintree

Join The Arts Society Essex Area to enjoy discovering what we do and how you can get involved and help us celebrate 50 years of pleasure from learning and volunteering with The Arts Society. The day includes exhibitions, talks and tours, at Braintree Museum and Art Gallery and the Warner Textile Archive, plus a talk on 5000 Years of Glass in 60 Minutes by Andy McConnell of the Antiques Roadshow.
Saturday 22 September. For more details, click here.
---
ARTS SOCIETY TEAM GOLD MAGGIES CULTURE CRAWL

The Arts Society Team Gold are taking part in Maggie's Culture Crawl a 10 mile night walk around Edinburgh. This sponsored walk will visit some of the best Edinburgh has to offer. The route will include the venues below, plus entertainment and cultural surprises along the way. All the money raised will go to Maggie's. These inspirational, free drop in centres provide care and emotional and practical support to cancer sufferers and The Arts Society Scotland & N. Ireland Area hope that it is something we can do nationally every year.
Friday 21 September, 5.30pm. For more details, click here.
---
A LECTURE BY ANDREW GRAHAM-DIXON

This exclusive new exhibition, Rembrandt, Britain's Discovery of the Master, will only be shown in Edinburgh. It tells the story of the British discovery of Rembrandt by collectors and artists. Following the success of the Beyond Caravaggio event last year, Andrew Graham Dixon has agreed to return and give his lecture Reflections on Rembrandt. This will be followed by a Private View of the superb exhibition.
Monday 24 September, 6pm, Scottish National Gallery, Edinburgh. For more details, click here.
Become an instant expert!
Find out more about the arts by becoming a Supporter of The Arts Society.
For just £10 a year you will receive invitations to exclusive member events and courses, special offers and concessions, our regular newsletter and our beautiful quarterly arts magazine, full of news, views, events and artist profiles.
FIND YOUR NEAREST SOCIETY