Celebrating Sir Stamford Raffles, founder of Singapore
Celebrating Sir Stamford Raffles, founder of Singapore
19 Sep 2019 - 16:22 BY Denise Heywood
It is ironic that Stamford Raffles' name is immortalised in the luxury hotel Raffles of Singapore, as it should be famous for the discovery of the Buddhist temple Borobudur in Java. But in this bicentenial year, Raffles is being celebrated as the founder of Singapore. An exhibition of his achievements and collection of artefacts is now on show at The British Museum.
---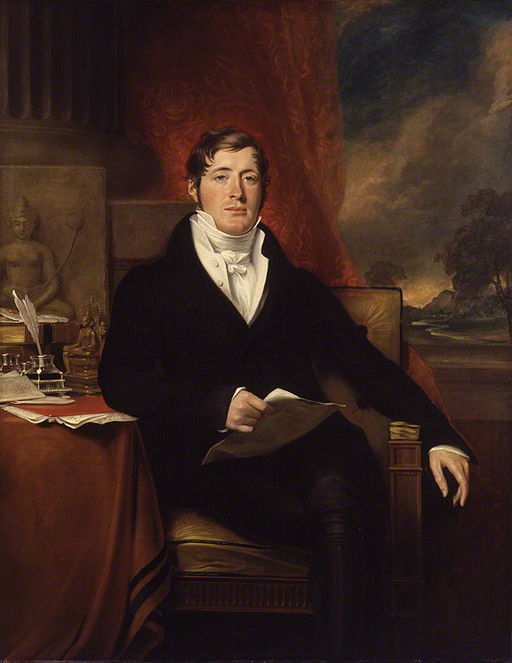 Sir Thomas Stamford Bingley Raffles by George Francis Joseph, 1817. National Portrait Gallery collection
---
A portrait of Sir Thomas Stamford Bingley Raffles (1781–1826) by G F Joseph shows a man of confidence and success. He holds the declaration of his knighthood by the Prince Regent in 1817 – a response to Raffles having dedicated his book on Java to the Prince, and for his services there between 1811 and 1816, while Lieutenant-Governor for the East India Company (EIC) during British rule. In 1819, Raffles founded Singapore – at that time just a fishing village – as a strategic trading location. Now in its 200th year, Singapore is a booming city.
---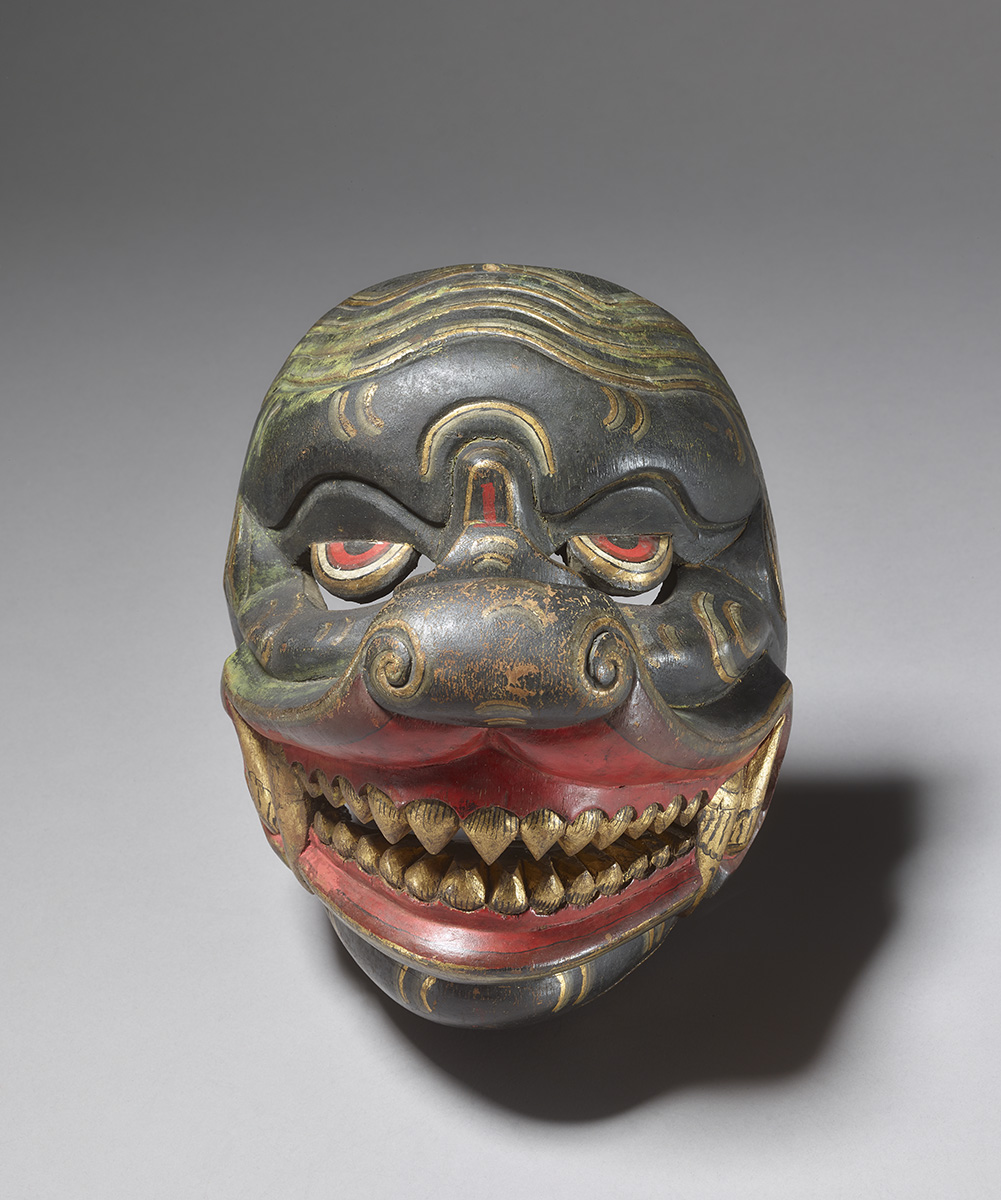 Mask of the demon Macan Laut Central Java Late 1700s or early 1800s Wood, pigment, fibre, gold leaf © Trustees of the British Museum
---
Yet Raffles' background was modest, born in 1781 to an impoverished sea captain on a slave ship near Jamaica. At 14 years old, after only two years of schooling, he became a clerk at the EIC in London. But Raffles was a natural scholar, reading voraciously. In 1805 the EIC sent him to Penang as Assistant Secretary to the Government, taking his new wife, Olivia. But tragically, she died of a tropical illness. Grief stricken, Raffles threw himself into writing The History of Java, a seminal study, and, fascinated by the island, began acquiring artefacts and natural history specimens.
---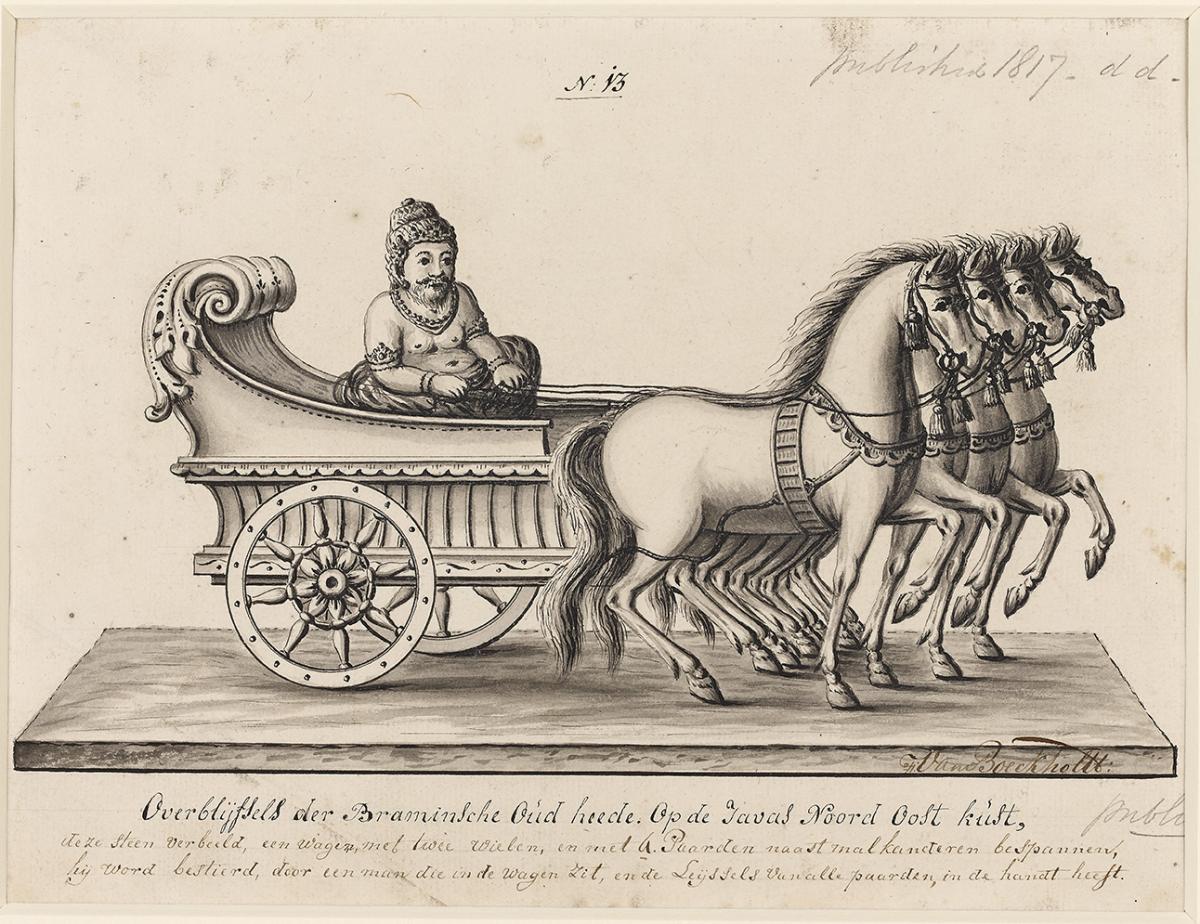 Drawing of the Hindu deity Surya in a European-style chariot with a Dutch inscription F. van Boeckholtz (Dutch) Java, 1785–89 © Trustees of the British Museum
---
He formed a unique collection of Javanese art, reflecting its Hindu-Buddhist traditions. On display are colourful masks for dance-dramas; painted wooden wayang golek figures, clothed in traditional batik; sculptures such as a 13th-century Mamaki, the female partner of a Tantric Buddha; a meditative Buddha head from Borobudur; musical instruments from a gamelan orchestra; drawings; marionettes; and painted leather wayang kulit shadow puppets– these were for sacred performances of the Ramayana and ancient Javanese tales, a sophisticated form of shadow theatre dating from the 11thcentury.
These exhibits, part of the Raffles Collection donated to the Museum in 1859 and 1939, present the rich artistic and cultural heritage of Java and of Sumatra, where he was later posted with his second wife, Sophia. They are a tribute to an enlightened man whose untimely death at age 45 cut short a life and career of outstanding inspiration.
---
Denise Heywood, Arts Society Lecturer on Sir Stamford Raffles and on the arts of Southeast Asia
Denise will be giving lectures on Raffles at various Arts Societies throughout the year.
Website: www.deniseheywood.co.uk
Email: deniseheywood@btinternet.com
---
SEE

Sir Stamford Raffles: Collecting in Southeast Asia 1811–1824
Room 91, British Museum; Until 12 January 2020; britishmuseum.org
Supported by High Commission of Singapore
Become an instant expert!
Find out more about the arts by becoming a Supporter of The Arts Society.
For just £10 a year you will receive invitations to exclusive member events and courses, special offers and concessions, our regular newsletter and our beautiful arts magazine, full of news, views, events and artist profiles.
FIND YOUR NEAREST SOCIETY