THE ARTS SOCIETY ROMSEY YOUNG ARTS CHALLENGE!
THE ARTS SOCIETY ROMSEY YOUNG ARTS CHALLENGE!
30 Jul 2018 - 17:01 BY The Arts Society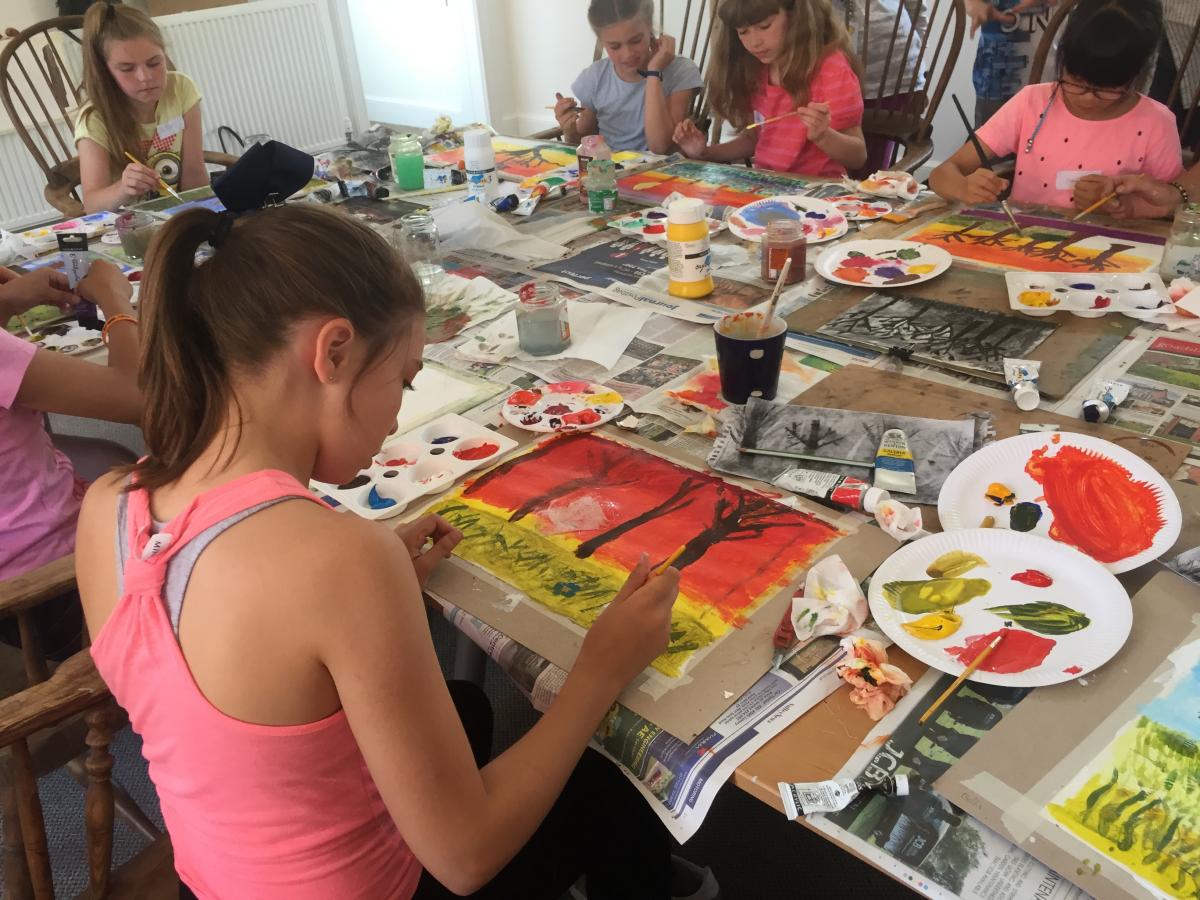 With a grant from the Patricia Fay Fund, The Arts Society Romsey supported the delivery of 3 workshops to year 6 pupils to develop their artistic skills.
An experienced art teacher and artist of 'Canvas' Arts and Crafts Clubs and Winchester School of Art, Debbie Mahon delivered the workshops to pupils at two primary schools in Romsey, focusing on the observational, photographic, sketching and painting skills in response to the natural world around them.
A range of the works produced were then shown in the Young Arts Challenge Exhibition 2018 at King John's House in Romsey on the 17th & 18th of July 2018.

Pupils who wanted to take the workshop experience further were then able to take part in the Young Arts Challenge Day on Saturday 7th July, creating artworks alongside two professional landscape artists Lindsay Cole and Jerry Smith presenting demonstrations in the beautiful location of Lockerley Hall. Parents were then invited to a Private View of the works produced during the day and many of the works were also displayed at the exhibition at King John's House.
Click here to find out more about our grants.

Photo: Annie George
Become an instant expert!
Find out more about the arts by becoming a Supporter of The Arts Society.
For just £10 a year you will receive invitations to exclusive member events and courses, special offers and concessions, our regular newsletter and our beautiful arts magazine, full of news, views, events and artist profiles.
FIND YOUR NEAREST SOCIETY