The artist Instagram accounts you should follow
The artist Instagram accounts you should follow
25 Sep 2020 - 13:31 BY Holly Black
Plenty of artists use Instagram to showcase their work and inspire others. From documenting must-see exhibitions to offering sneak peaks behind the scenes, these are the best accounts to follow.


---
Ai Weiwei: @aiww

The famed artist-activist uses his platform to chronicle all aspects of his life and practice, from dinner with family to snapshots of installations and work-in-progress artworks. Look out for details of his new documentary Coronation, which examines life in Wuhan during lockdown.
---


---
Painter Ania Hobson uses Instagram to showcase her vivid paintings of a female-focused universe, from full-scale shots to intriguing close-up details. The rising star, who won the Young Artist Prize at the BP Portrait Awards two years ago, is acclaimed for her deft use of colour and composition.
---


---
Far from simply showing her own work via social media, Lynette Yiadom-Boakye highlights a huge range of inspirational art, film, activism, fashion and more. From championing the latest collection by designer Duro Olowu to highlighting exhibitions taking place from New York to Accra, there is always something inspiring to discover.
---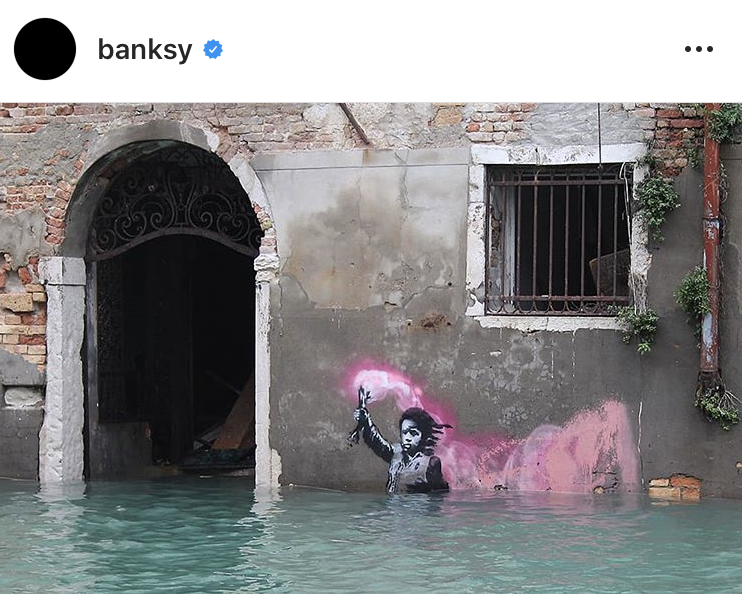 ---
The anonymous street artist uses Instagram to offer 'behind-the-scenes' footage of his spray can in action, and to give vital context to his work. For example, he recently funded and decorated a rescue boat named Louise Michel, to come to the aid of refugees in distress in the Mediterranean.
---

Courtesy Channel 4
---
Describing himself as an 'artist broadcaster transvestite telly addict worshipper of teddy bears, loves being on 2 wheels' in his Instagram bio, Grayson Perry posts a suitably eclectic mix of images. Alongside updates from his Channel 4 art club and new series Grayson Perry's Big American Road Trip, you can catch glimpses of his studio, snapshots of the weird and wonderful things that inspire him, and also enjoy some glamorous selfies.
---


---
Phoebe Cummings treats her Instagram grid much like an art project in and of itself, presenting beautiful conceptual images that show off her incredible works in clay. She intersperses her carefully crafted shots with pieces of poetry, along with the occasional nod to family life and the wonders of nature.
---


---
While there is nothing like seeing Kehinde Wiley's exquisite paintings in the flesh, he chronicles an amazing selection of his work on his Instagram feed. The American artist, who is known for his photorealistic brushwork and use of densely patterned backgrounds that reference great works of art history, has painted everyone from local East Enders to Barack Obama. What's more, he uses the platform to spread news about Black Rock Senegal, a multidisciplinary artist-in-residence programme that he founded in 2019.
---
Holly Black is The Arts Society's Digital Editor
---
Stay in touch with The Arts Society! Head over to The Arts Society Connected to join discussions, read blog posts and watch Lectures at Home – a series of films by Arts Society Accredited Lecturers, published every fortnight.
Become an instant expert!
Find out more about the arts by becoming a Supporter of The Arts Society.
For just £20 a year you will receive invitations to exclusive member events and courses, special offers and concessions, our regular newsletter and our beautiful arts magazine, full of news, views, events and artist profiles.
FIND YOUR NEAREST SOCIETY