THE ART THAT MADE ME: CHRISTABEL BLACKBURN
THE ART THAT MADE ME: CHRISTABEL BLACKBURN
24 Jul 2020 - 10:06 BY The Arts Society
Artist Christabel Blackburn is the winner of the 2020 Sky Arts Portrait Artist of the Year. Here, she reveals the art forms that have particular meaning for her.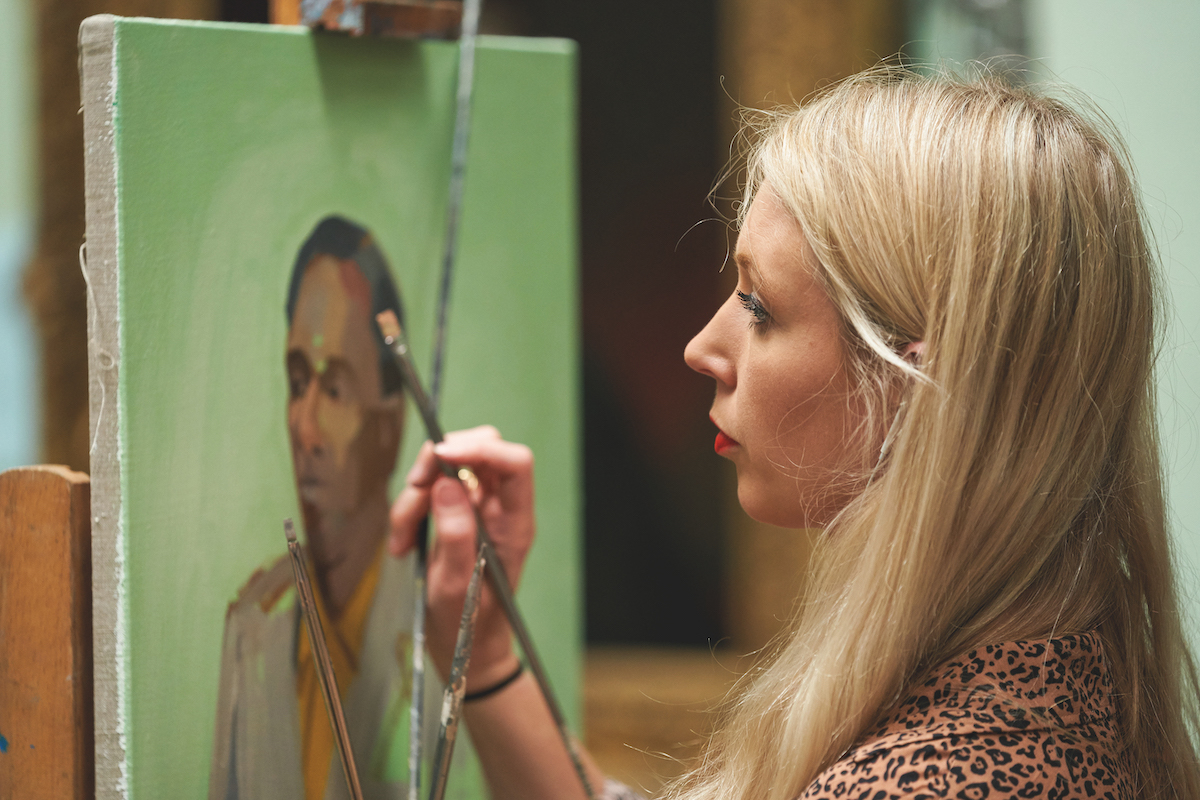 ---
PHILIP-LORCA DICORCIA AND EDWARD HOPPER

I discovered the work of American photographer Philip-Lorca diCorcia during my A levels at school. His haunting photographs, with their careful staging of light, remind me of the paintings of Edward Hopper, my father's favourite artist, whose work I grew up around. Their style shares a quiet stillness – something I try to emulate in my own work. I go back to these two artists time and again.
---
Self-Portrait Dedicated to Carrière by Paul Gauguin, painted in the years 1888–89
---
PAUL GAUGUIN

I refer to Gauguin's work almost daily for colour inspiration, and his self-portraits are some of my favourites. He had an incredible ability to convey the sitter's very being, especially his own in his self-portraits. The likeness doesn't have to be perfect or even that literal, if their soul is encapsulated in the paint. That's the mark of a truly great portrait artist. Admiring Gauguin and his paintings has its difficulties, but I could not write this list without citing his importance.
---
MUSICAL THEATRE

My father is a classical pianist and my mother's brother is Richard Thompson, a folk guitarist and founder of the folk rock band Fairport Convention, so music has heavily influenced my life. When you've been brought up with it, it is both comforting and uplifting. I've always loved the thrill of watching lots of people singing on stage together and particularly love musical theatre. As a teenager, when my friends were listening to pop music, I was watching West Side Story and Rodgers and Hammerstein musicals.
---


Among her works for Portrait Artist of the Year, Christabel painted Niles Rogers and a self-portrait
---
ARCHAIC GREEK SCULPTURE

I've always loved drawing the figure. When I studied classics at Newcastle University I chose Archaic Greek sculpture for my dissertation, so I could immerse myself in it, going back to the earliest form of figurative sculpture. This then sparked my interest in going to Florence to study figurative drawing for a year.
---
BRUTALIST ARCHITECTURE/ THE NATIONAL THEATRE

Architect Sir Denys Lasdun's most famous building is the National Theatre, my favourite in London. I am endlessly inspired by it and other Brutalist architecture. I am quite chaotic, so I get great pleasure from clean lines, pared-back surfaces and cool colours. This type of architecture lends itself perfectly to this, even more so if there is sunlight hitting it. There's a quote by the American architect Louis I Kahn that goes: 'The sun never knew how great it was until it hit the side of a building.'
---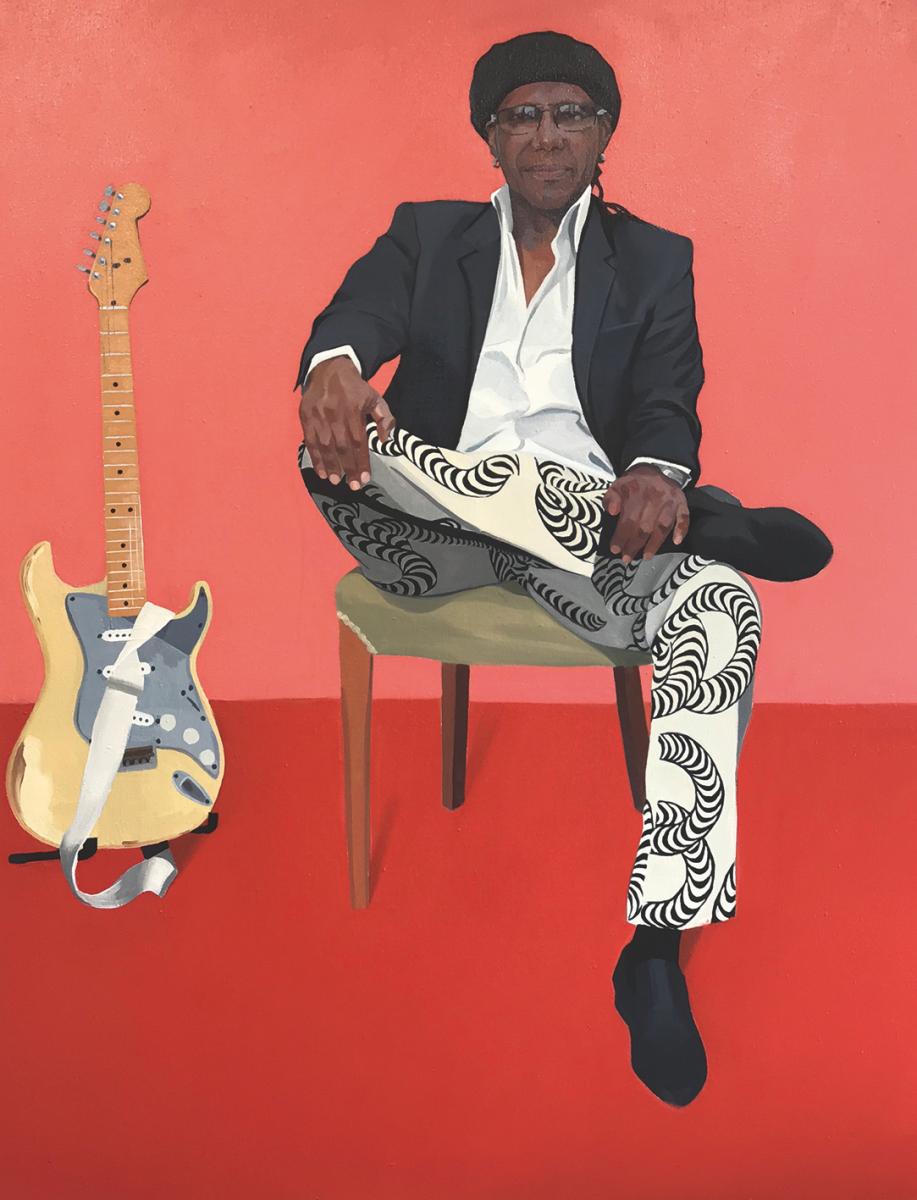 Portrait of Niles Rogers
---
SEE

For more on Christabel's work, see christabelblackburn.com
---
This article first appeared in the Summer 2020 issue of The Arts Society Magazine, available exclusively to Members and Supporters.
---
Stay in touch with The Arts Society! Head over to The Arts Society Connected to join discussions, read blog posts and watch Lectures at Home – a series of films by Arts Society Accredited Lecturers, published every fortnight.
Become an instant expert!
Find out more about the arts by becoming a Supporter of The Arts Society.
For just £20 a year you will receive invitations to exclusive member events and courses, special offers and concessions, our regular newsletter and our beautiful arts magazine, full of news, views, events and artist profiles.
FIND YOUR NEAREST SOCIETY