2 Apr 2019 - 11:09 BY The Arts Society
Uncover the secrets of Leonardo's drawings and explore art inspired by the First World War in our pick of the best books to read this month
---
Michael Rothenstein: Artist Printmaker, Exploding the Boundaries

Mel Gooding

One of the 20th century's great artist printmakers, Michael Rothenstein (1908–1993) worked for some 50 years creating compelling collages, mixed-media assemblages and arresting prints. For the latter he was drawn to direct printing from found objects, which leant a rawness and, on occasions, a sense of surreal surprise to his works. Known for being an inventive, experimental artist, he chose woodblock, zinc etching plate, silkscreen or linoleum scrap as his tools. He also incorporated 20th-century photography into his works, always pushing the boundaries of the printmaking process, with electrifying results. This new book on Rothenstein's art and approach is authored by art historian, writer, lecturer and curator Mel Gooding. Richly illustrated, it accompanies a tour of UK galleries of Rothenstein's work, supplied and curated by the Goldmark Gallery in Rutland.
Published by Goldmark, £10
---
14-18 NOW: CONTEMPORARY ARTS COMMISSIONS FOR THE FIRST WORLD WAR CENTENARY



Over the past five years, 14-18 Now has commissioned more than 400 new artworks from creatives across the UK to mark the First World War centenary. Featuring artists from Rachel Whiteread and Shobana Jeyasingh to Anna Meredith and Sir Peter Blake, the programme has been hailed as one of the largest public art commissions of all time. This book showcases some of the programme's many highlights, including Danny Boyle's Pages of the Sea, which saw 'sand portraits' of the fallen created on beaches around the country, and Peter Jackson's colourised film They Shall Not Grow Old. Created using footage from the Imperial War Museum's archive, the film drew upon modern production techniques to document the reality of warfare. The book also features an introduction from historian Margaret MacMillan and essays from scholars, journalists and artists.
Published by Profile Books, £35
---
Posing Modernity: The Black Model from Manet and Matisse to Today



Denise Murrell

Using Édouard Manet's Olympia as a starting point, curator Denise Murrell explores the developing representation of the black figure in art. In this pioneering work, she compares the influence of Impressionist artists on Harlem Renaissance creatives and contemporary figures including Maud Sulter and Mickalene Thomas. Multifarious and discerning, Posing Modernity sheds light on an overlooked aspect of art history.
Published by Yale University Press, £35
---
Leonardo da Vinci: A Closer Look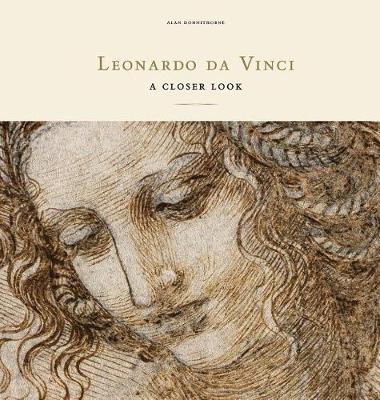 Alan Donnithorne

With 2019 marking the 500thanniversary of Leonardo's death, this book has been published to coincide with a programme of nationwide exhibitions that showcase his drawings held by the Royal Collection. From sketches of the cardiovascular system to figures in profile, this title reveals the findings from 20 years of research by Alan Donnithorne, former Head of Paper Conservation at the Royal Collection Trust. Using techniques including X-ray fluorescence, microscopy and ultraviolet imaging, Donnithorne provides a valuable insight into Leonardo's creative process.
Published by Royal Collection Trust, £29.95
Become an instant expert!
Find out more about the arts by becoming a Supporter of The Arts Society.
For just £10 a year you will receive invitations to exclusive member events and courses, special offers and concessions, our regular newsletter and our beautiful quarterly arts magazine, full of news, views, events and artist profiles.
FIND YOUR NEAREST SOCIETY