Check out the latest offers for our Members and Supporters
---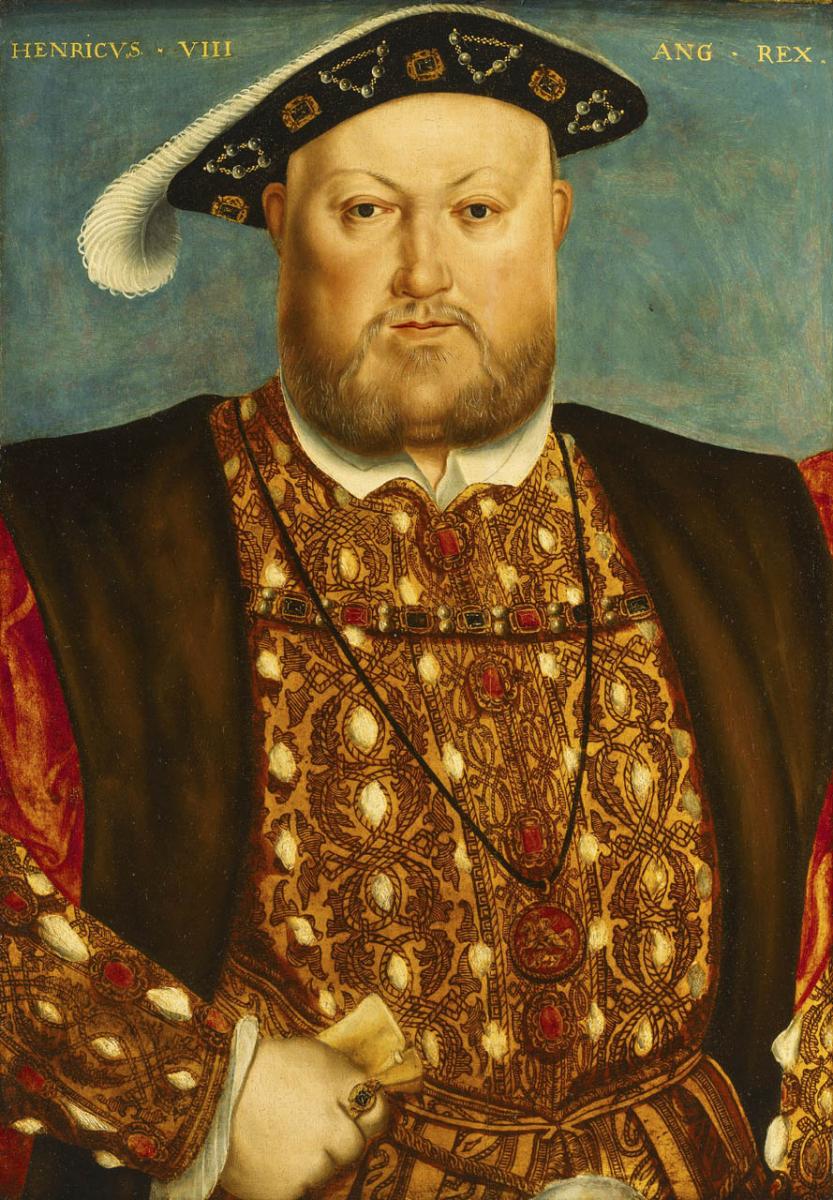 Henry VIII, studio of Hans Holbein (NMM)

---
Tudors to Windsors: British Royal Portraits
Come face to face with the kings and queens who have shaped British history for over 500 years, in a landmark art exhibition at Royal Museums Greenwich, in partnership with the National Portrait Gallery. Tudors to Windsors: British Royal Portraits includes over 150 of the finest portraits from across five royal dynasties, from Henry VII to Elizabeth II. The exhibition features pieces by some of the most important artists to have worked in Britain, from Holbein to Lely, Reynolds and Warhol. Enjoy a royal day out in Greenwich with a special 2-4-1 offer on exhibition tickets purchased via this link – and find out more about the exhibition at rmg.co.uk/tudorswindsors
---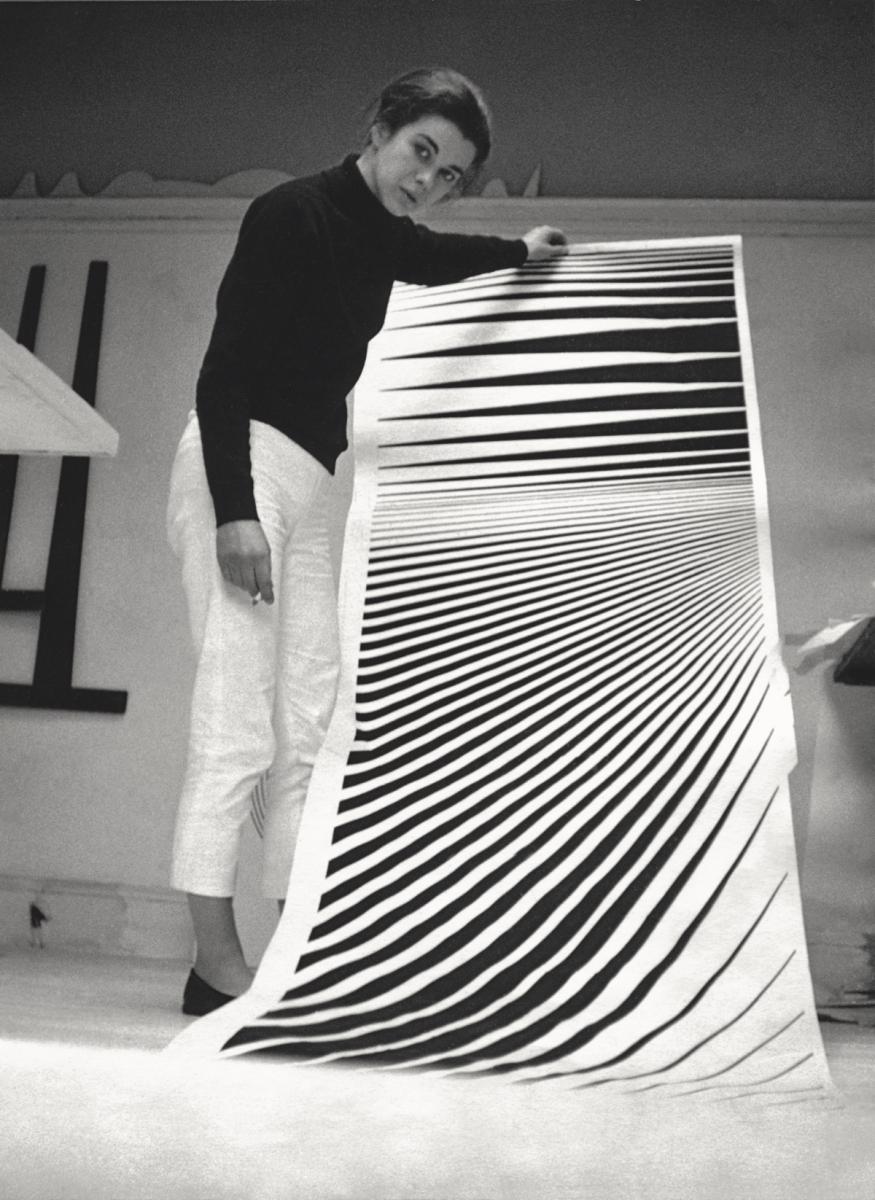 Bridget Riley with study for Continuum in her west London studio, 1964. Photo John Minshall

---
Bridget Riley: Working Drawings
From childhood doodles, through student sketches and on to the immensely complex and considered sketches of an artist, this book demonstrates just how vital the act of drawing is for Bridget Riley, whose stunning Op Art images grapple with theories of colour, perception and more. The book includes a foreword by Riley herself, texts by Gene Baro, Michael Harrison, Sir John Leighton and more, and over 200 illustrations.
Published by The Bridget Riley Art Foundation and Thames & Hudson, £45 hardback. For 25% off, visit Thames & Hudson online and enter the code 'RILEY25' at checkout.
---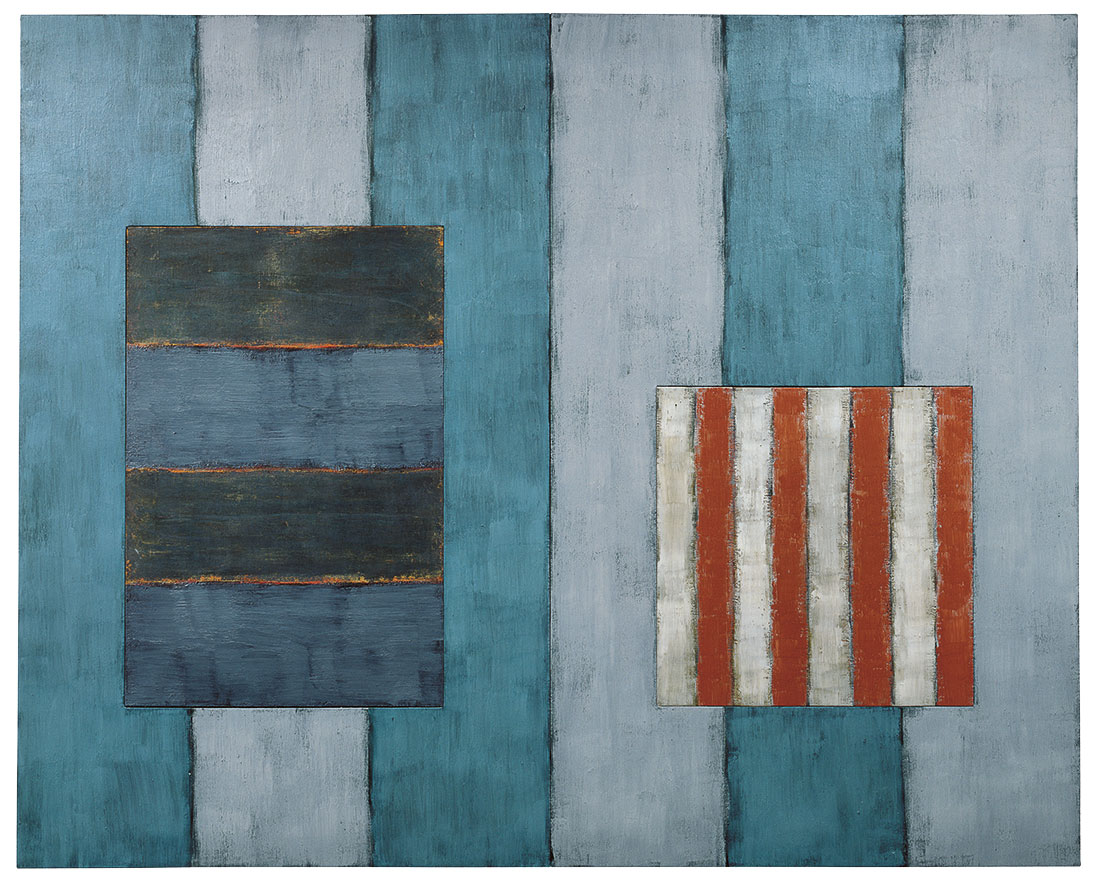 Sean Scully, A Bedroom in Venice, 1988. The Museum of Modern Art (MoMA), New York, USA.

---
On the Line: Conversations with Sean Scully

This unique and intimate book collects hours of conversations between artist Sean Scully and his friend, art critic Kelly Grovier. Discussing everything from his tough childhood in London and homelessness in Dublin to his relationship to past masters such as Rembrandt and Rothko, On the Line is an incredible account of a world-renowned artist, who never minces his words.
Published by Thames & Hudson, £25 hardback. For 30% off, visit Thames & Hudson online and enter the code 'ONTHELINE30' at checkout.
---
About the Author
Become an instant expert!
Find out more about the arts by becoming a Supporter of The Arts Society.
For just £20 a year you will receive invitations to exclusive member events and courses, special offers and concessions, our regular newsletter and our beautiful arts magazine, full of news, views, events and artist profiles.
FIND YOUR NEAREST SOCIETY