6 things you should know about Dale Chihuly
6 things you should know about Dale Chihuly
8 Mar 2019 - 10:00 BY The Arts Society
Get to know Dale Chihuly, a master of glass art and our spring magazine cover star.
---
© Dale Chihuly
Dale Chihuly with Isola di San Giacomo in Palude Chandelier
---
Dale Chihuly has taken his medium of glass and rewritten the rules when it comes to making contemporary art with that material. The international artist is now in his 78th year and is still seeking new ways to work, from his paintings with glass enamel on glass panes to his large sculptural structures that will soon take over Kew Gardens.
Chihuly's first creative glass encounter came in 1965 when he melted some stained glass, which he planned to weave into wall hangings, and blew his first bubble.
He studied at the only glass programme in America at the time, at the University of Wisconsin, under the guidance of studio glass expert Harvey K Littleton.
He has work in some 200 museum collections worldwide, including the V&A, The Children's Museum of Indianapolis and the Museum of Fine Arts, Boston.
---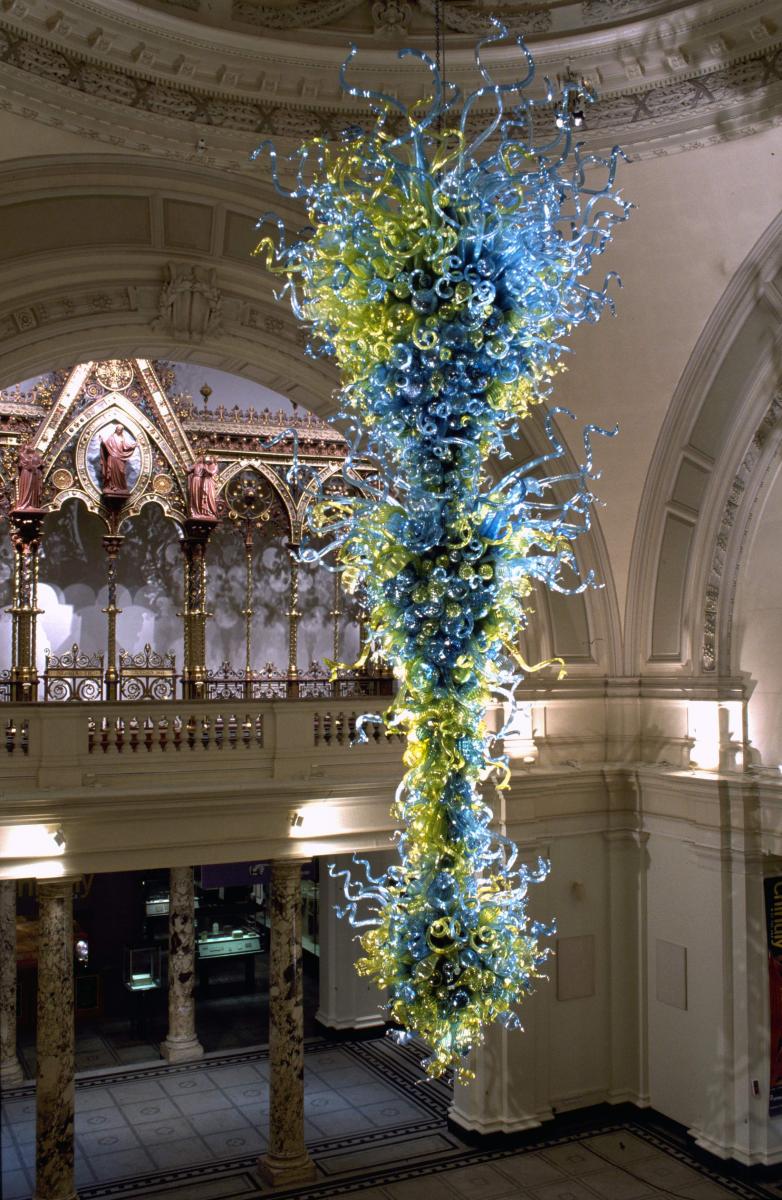 © Dale Chihuly
V&A Chandelier
---
Due to a car accident and a bodysurfing injury, Chihuly can no longer blow glass himself. Instead, he works with approximately 100 people at his Seattle-based studios.
Chihuly's major work, Chandelier, which hangs in the V&A Rotunda, is 27 feet long, is made from 1,300 blue and green glass elements and took five days to assemble.
Fourteen of his large-scale installations erected in Jerusalem's Tower of David in 2000 were seen by a million people.
---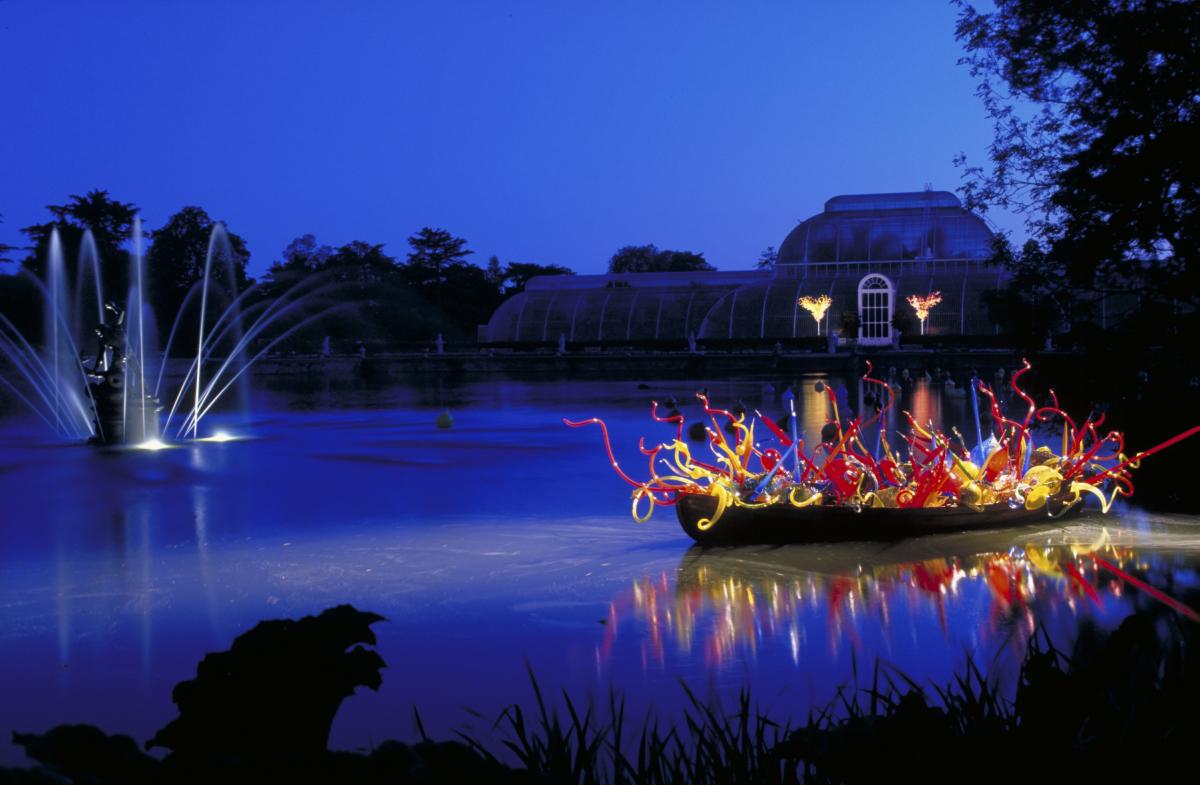 © Dale Chihuly
Thames Skiff at Kew Gardens
---
VISIT

Chihuly at Kew: Reflections on nature, a major exhibition with many pieces never before seen in the UK. Kew Gardens, London; 13 April–27 October. kew.org
SIGN UP

for our monthly free newsletter, full of more stories and news on latest exhibitions, at theartssociety.org/signup
SUBSCRIBE

In our spring magazine we speak to Dale Chihuly about his new exhibition at Kew Gardens and the art of glass. To get our magazine, why not join us at The Arts Society? Members receive a copy delivered straight to their home four times a year and receive lots of other benefits. Find out more at theartssociety.org/membership-benefits
Become an instant expert!
Find out more about the arts by becoming a Supporter of The Arts Society.
For just £10 a year you will receive invitations to exclusive member events and courses, special offers and concessions, our regular newsletter and our beautiful quarterly arts magazine, full of news, views, events and artist profiles.
FIND YOUR NEAREST SOCIETY