5 amazing art shows to see this June
5 amazing art shows to see this June
Big Box Stars – Red. © Victoria Finlay Wolfe
---
1. Power patterns
'I've learned more about colour through working with textiles than I ever learned as a painter,' says American-born, British-based artist and designer Kaffe Fassett. Working across many mediums, including knitting, needlepoint and quilting, Fassett was the first living textile artist to be honoured with a solo show at the V&A. Now Edinburgh's Dovecot Studios brings together more than 70 joyful, vividly coloured pieces by the artist himself, as well as by other collaborators, in Kaffe Fassett: The Power of Pattern. For a couple of the tapestries on show, it's a homecoming of sorts, as they were designed 30 years ago by Fassett and woven by the Edinburgh Tapestry Company (now known as, and based at, Dovecot Studios).
Until 8 July
---
Textile of Candy Apples silk by Stehli Silks. © 2022 The Andy Warhol Foundation for the Visual Arts, Inc. Licensed by DACS, London
---
2. Warhol's textiles
Long before his Campbell's Soup Cans, or his status as a Pop Art icon, Andy Warhol was making a living as a commercial and advertising illustrator for a range of American brands. During this period he honed his eye for an attention-grabbing graphic, creating patterns of toffee apples, ice cream sundaes, jumping clowns and much more. Andy Warhol: The Textiles at London's Fashion and Textile Museum is the first exhibition dedicated to these surprising and little-seen designs.
Until 10 September
---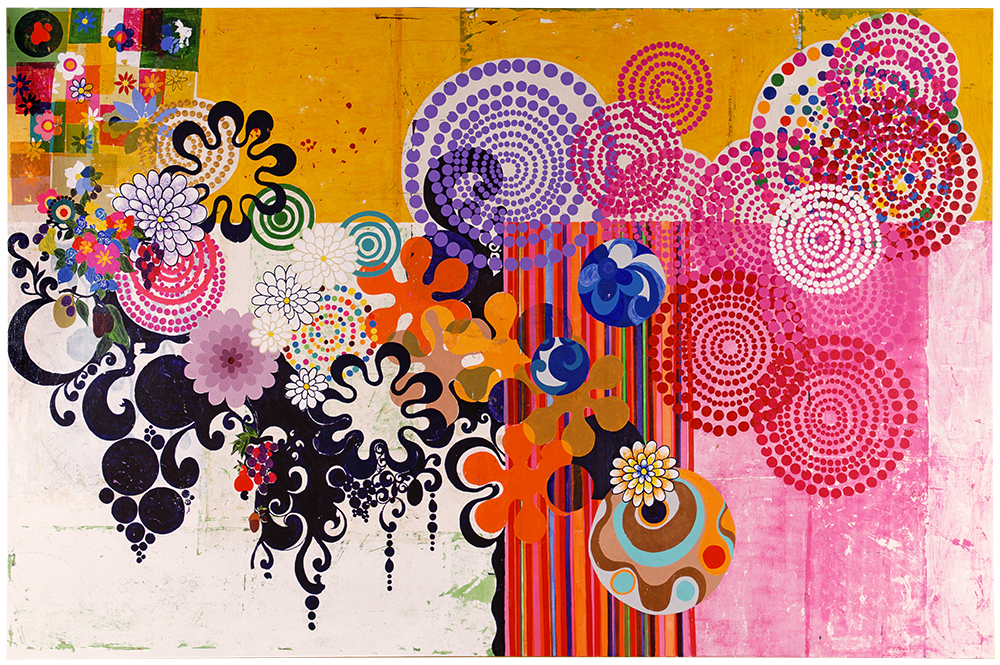 O Diamante, by Beatriz Milhazes, 2002. 'la Caixa' Foundation Contemporary Art Collection
---
3. Milhazes in Margate
If you're planning a trip to the Kent coast this summer, make time to view Turner Contemporary's survey of key works by the exciting Brazilian artist Beatriz Milhazes. Its title, Maresias, means 'sea air' in Portuguese, and references both the artist's daily life in coastal Rio de Janeiro, and the gallery's own seaside setting in Margate. For Milhazes, it's all about 'celebrating the experience of being next to the ocean, in the salt air, and attuned to the colour and joy, order and harmony of the natural world'. Expect a controlled explosion of intense pigments and abstract geometric forms.
Until 10 September
---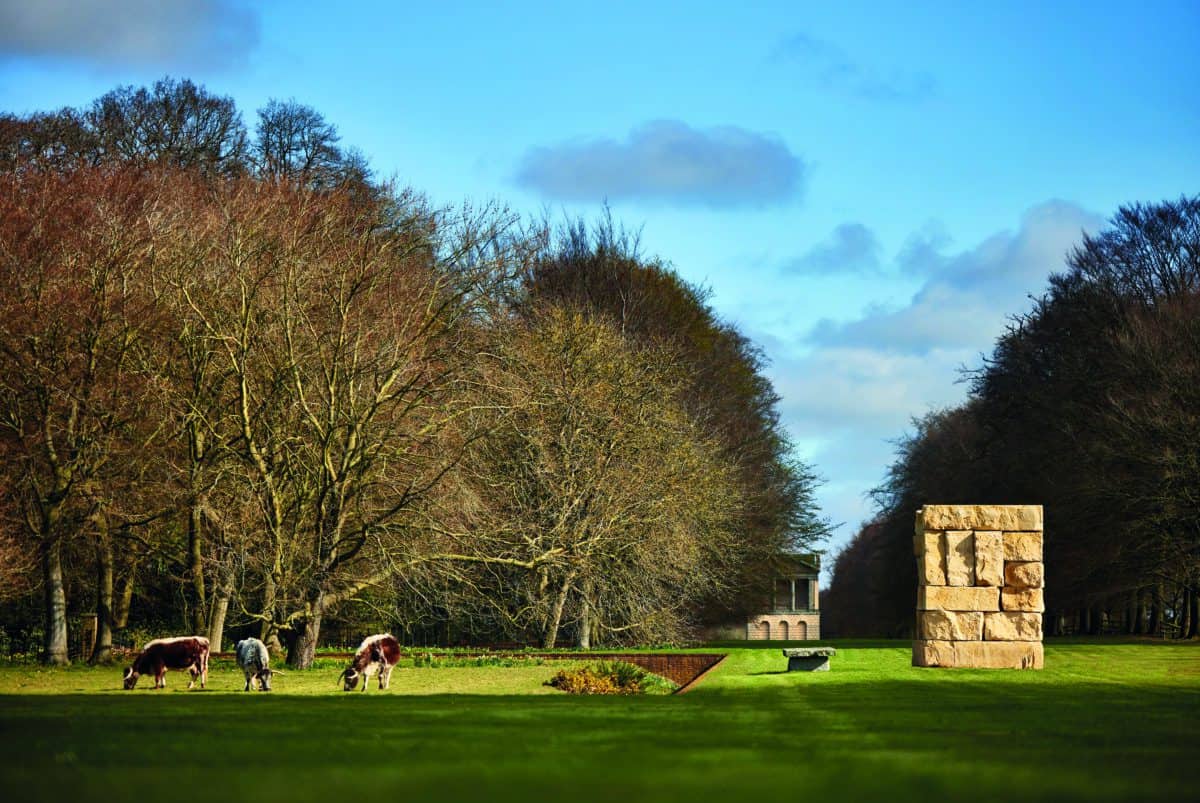 Tower Light Cubed, by Sean Scully, 2023. © Sean Scully. Courtesy of the artist. Photo: Pete Huggins
---
4. Scully reaches for the sky
Get your outdoor sculpture fix this season with Smaller Than The Sky, a major show by artist Sean Scully in the Palladian surroundings of Houghton Hall in Norfolk. As Scully sees it, England is a country 'informed by sky', from the works of Constable to our conversations about the weather, while any outdoor sculpture is always 'humbled by the bigness of the sky'. Pieces on display range from the small-scale to the monumental, including Tower Light Cubed (above) made from locally sourced limestone. Meanwhile, within the historic interiors of the hall, you'll find paintings and works on paper by this revered Dublin-born artist.
Until 29 October
---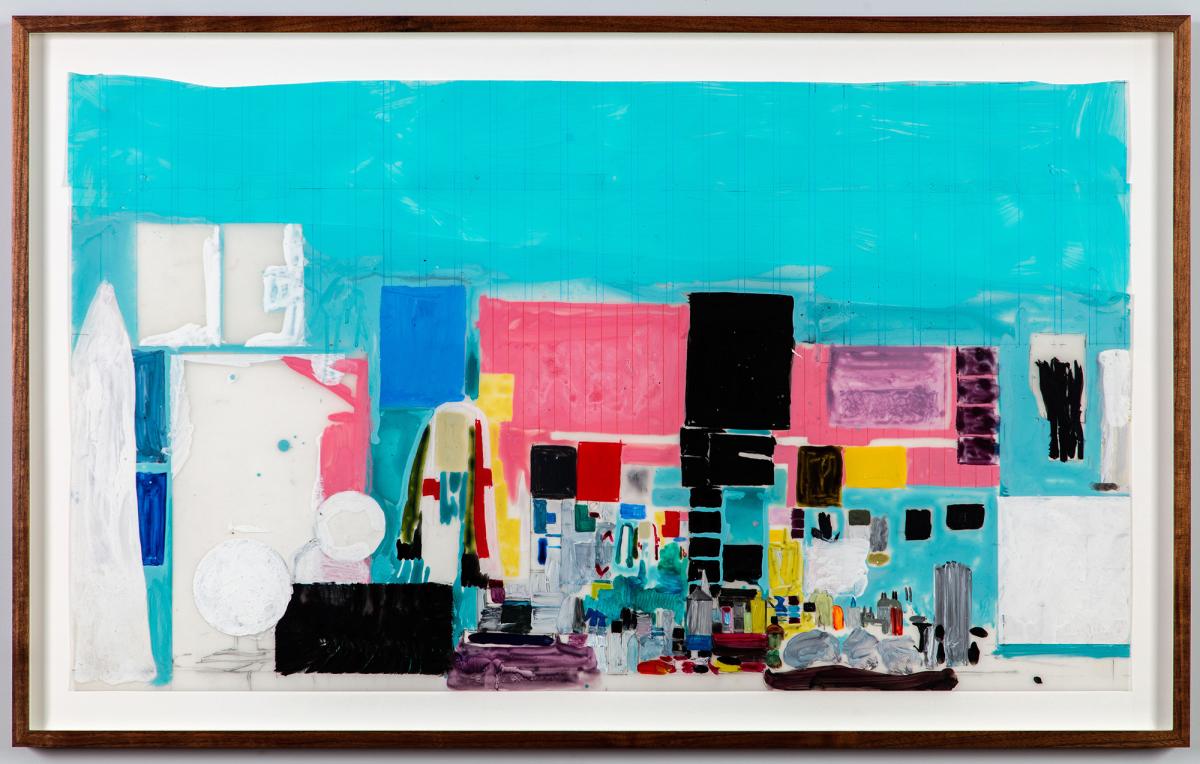 Studio Drawing 9, by Hurvin Anderson, 2012. © Hurvin Anderson. Courtesy the artist and Thomas Dane Gallery. Photo: Richard Ivey
---
5. A trip to the barbers
In 2006 Hurvin Anderson completed a painting of a barber shop in his home town of Birmingham. It was the start of an ongoing preoccupation that would inspire a rich body of work. Public yet intimate, humble yet entrepreneurial, the barber shop is often a social space for minority communities, including the Jamaican diaspora to which Anderson belongs. As he puts it: 'The barber shop became such a complex and ambiguous place that I felt compelled to return to it again and again.' Hurvin Anderson: Salon Paintings at Hepworth Wakefield in Yorkshire features many of the artist's Barbershop works, and will be on show alongside Hurvin Anderson Curates – a display of 20th-century painting from across the UK that reveals some of his formative influences.
Until 5 November
---
For more must-see shows, see The Arts Society Magazine, available exclusively to members and supporters of The Arts Society (to join, visit theartssociety.org/member-benefits). And for our online monthly '5 amazing arts shows to see', sign up at theartssociety.org/signup
---
About the Author
Claire Sargent
is a freelance editor and writer with a keen interest in culture and conservation
Become an instant expert!
Find out more about the arts by becoming a Supporter of The Arts Society.
For just £20 a year you will receive invitations to exclusive member events and courses, special offers and concessions, our regular newsletter and our beautiful arts magazine, full of news, views, events and artist profiles.
FIND YOUR NEAREST SOCIETY