Simon Brock awarded HCA/ The Arts Society Bursary
Simon Brock awarded HCA/ The Arts Society Bursary
11 Mar 2019 - 14:55 BY The Arts Society
We are delighted to announce that the HCA/ The Arts Society Bursary has been awarded to Sheffield-based clogmaker and leatherworker, Simon Brock.
The award was presented at the HCA Conference on 9th March.
The HCA / The Arts Society Bursary supports traditional crafts that contribute to our living heritage. Particular emphasis is placed on helping those crafts that could be in danger of dying out.
With the bursary, Simon will be able to extend his practice as a clogmaker and learn the craft of carving soles by hand. This craft is on the HCA's Red List for critically endangered crafts.
For more details about Simon's work, please visit leatherforfolkies.co.uk
---
Simon Brock, pictured with The Arts Society's Joanne Martin
---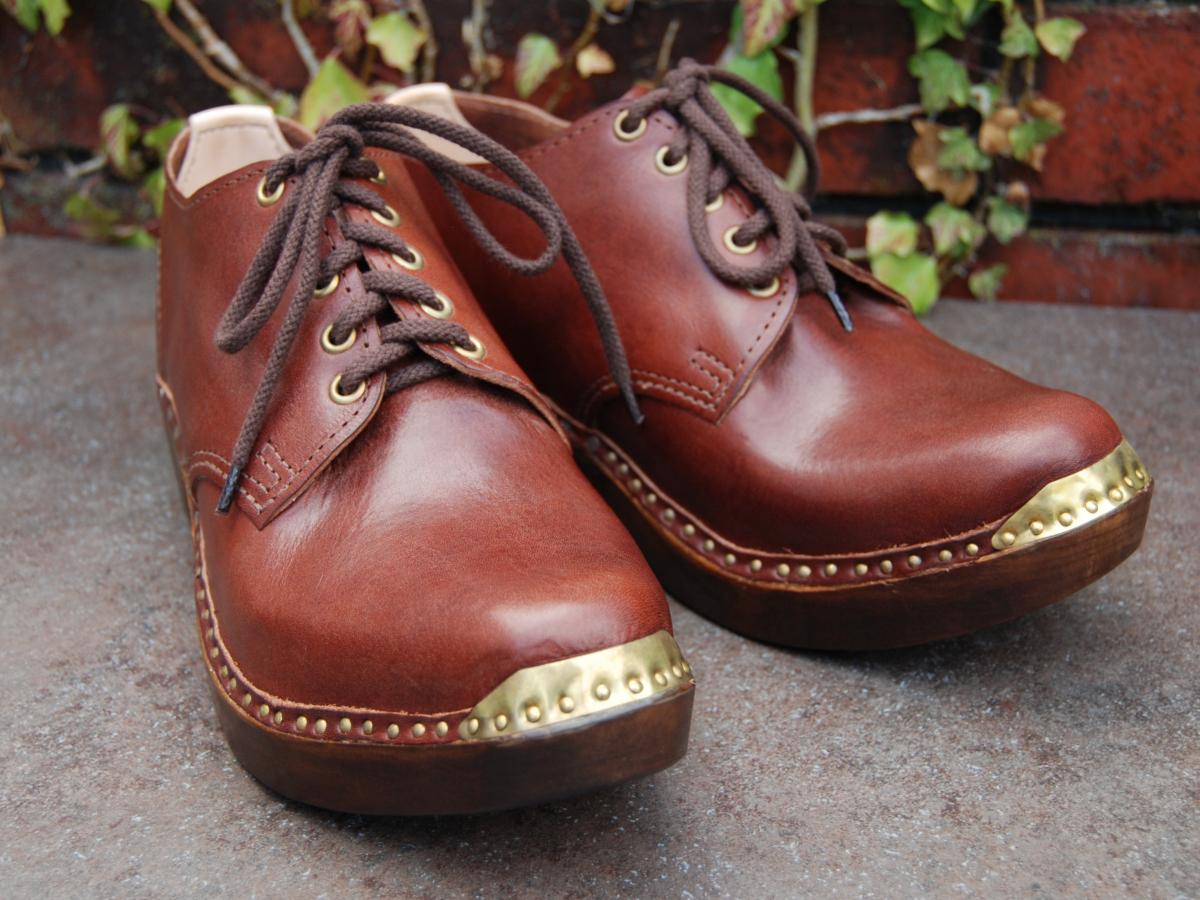 Courtesy Simon Brock. Stylish clogs which could be worn as everyday footwear, made using soft vegetable tanned leather from Italy.
Become an instant expert!
Find out more about the arts by becoming a Supporter of The Arts Society.
For just £10 a year you will receive invitations to exclusive member events and courses, special offers and concessions, our regular newsletter and our beautiful quarterly arts magazine, full of news, views, events and artist profiles.
FIND YOUR NEAREST SOCIETY