14 Jun 2018 - 14:28 BY The Arts Society
Sandy is one of the UK's most authoritative broadcasters in the field of classical music. His varied career has seen him as author, bassist, conductor, broadcaster and presenter, sharing his passion for music.
After studying music at St Catharine's College in Cambridge, Sandy worked as music director for the National Theatre, the Royal Shakespeare Company and in London's West End.
Following this Sandy became a regular presenter on BBC Radio 3, where he stayed for more than a decade. His 26-part radio series for Irish radio station RTÉ Lyric FM, Great Moments in Classical Music won silver in the Specialist Music category of the PPI Radio Awards.
When he is not on our airwaves, Sandy is the author of the Idler Guide to Classical Music, and presenter of a related online course covering a thousand years of classical music from the medieval to modern eras. He also devises and leads cultural lecture holidays across Europe to flagship events such as the Leipzig Bachfest and the Sibelius Festival in Finland.
Sandy became an accredited lecturer with The Arts Society in 2017. His lectures deconstruct and analyse some of the greatest works in the classical music repertoire, while placing them firmly in the cultural context of their time.
Lectures for The Arts Society include:
/ Classical music crash course
/ Misshapen Pearl: an overview of the music of the Baroque era
/ The age of jazz
FIND YOUR NEAREST SOCIETY
BECOME A LECTURER
The Arts Society has a directory of speakers and we are always interested to hear from enthusiastic, knowledgeable and entertaining lecturers who speak about the arts.
UPCOMING EVENTS FROM Mr Sandy Burnett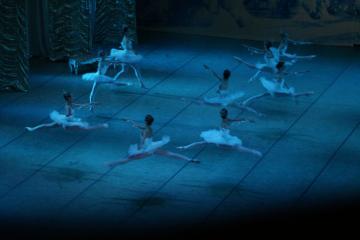 Seasonal celebrations begin with musician and broadcaster Sandy Burnett sharing his selection of much-loved Christmas