1 Jun 2017 - 16:46 BY The Arts Society
You might recognise Mark Hill from the BBC Antiques Roadshow, where he has been a miscellaneous and collectables expert since 2007. He has also presented several BBC Two series on antiques and collecting - Cracking Antiques, Antiques Uncovered and Collectaholics.
When he is not on our screens, Mark is an author, publisher, a Freeman of the Worshipful Company of Arts Scholars and the City of London and a leading dealer in post-war Czech and 20th century decorative glass.
Mark studied History of Art & Architecture and began his career as a porter and junior cataloguer at Bonhams, before moving to Sotheby's as a specialist in the Collectors department. In 2005, Mark founded his own publishing company and has since published extensively on 20th century design and decorative arts.
Between 2002 and 2017 he co-authored the internationally-published Miller's Collectables Handbook & Price Guide. In addition, he regularly writes columns for The Daily Mail and Homes and Antiques magazine.
Mark became an accredited lecturer with The Arts Society's in 2014. He lectures at renowned venues across the world, including the V&A in London and the Royal Ontario Museum in Toronto.
Lectures for The Arts Society include:
/ Curves, colours and cool: an introduction to mid-century Modern
/ Fat lava: West German ceramics of the 1960s and 1970s
/ Vintage fountain pens​
FIND YOUR NEAREST SOCIETY
BECOME A LECTURER
The Arts Society has a directory of speakers and we are always interested to hear from enthusiastic, knowledgeable and entertaining lecturers who speak about the arts.
UPCOMING EVENTS FROM Mr Mark Hill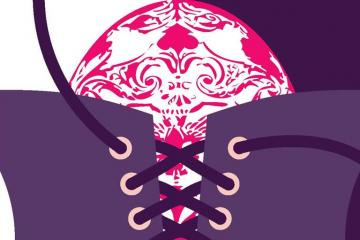 SJG/11 Spärk Jones Building, The University of Huddersfield
Firth Street
"Antiques. I don't understand them and they're beyond my budget. Nobody even collects anymore.