Conservation Student Awarded Zena Walker Scholarship
Conservation Student Awarded Zena Walker Scholarship
17 Dec 2018 - 12:23 BY The Arts Society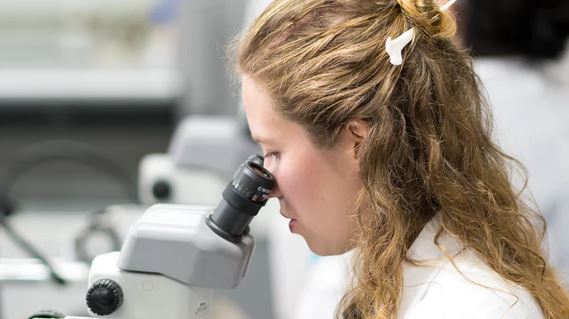 ---
The Arts Society is delighted to award the 2018 Zena Walker Scholarship to Kristjana Vilhjálmsdóttir, student of MSc Conservation Practice at Cardiff University.
Kristjana receives the sum of £3,000, which is awarded to an outstanding postgraduate student, towards her final year of study.
Head of School of History, Archaeology and Religion at Cardiff University Professor James Hegarty said: "We are incredibly grateful to The Arts Society for their support, lent via the Zena Walker Scholarship. Its provision will make an untold difference to the selected postgraduate and their MSc Conservation Practice studies."
Alison Galvin-Wright and James Wilkins of The Arts Society Grants Committee commented: "We were hugely impressed by Kristjana's passion for her practice and aspirations for her future career. We are delighted to be able to support her financially during this crucial time in her studies."
Award-winner Kristjana said: "I am very grateful and honoured to have been chosen for the The Arts Society's Zena Walker Scholarship. My time at Cardiff University has allowed me to develop my conservation and academic skills and this award will be an immense help for me to continue doing so in my final year. It will allow me to undertake professional development outside Cardiff."
The Arts Society Zena Walker Scholarship was launched in 2006, thanks to a legacy of £120,000 left by Zena Walker, one of the early activists in The Arts Society (known then as NADFAS), who helped set up four Societies in Yorkshire.
Zena Walker was a former student at art college in Leeds, and a gifted designer who worked alongside Hardy Amies, as a camouflage painter for the Army during the war. It is fitting that her generous bequest is used to support a postgraduate student in the arts.
Designed as a conversion programme for humanities and science graduates seeking a career in Conservation, the highly-respected two-year MSc Conservation Practice is one of a range of degrees dedicated to teaching the next generation of conservators from undergraduate to postgraduate level at Cardiff University.
Become an instant expert!
Find out more about the arts by becoming a Supporter of The Arts Society.
For just £10 a year you will receive invitations to exclusive member events and courses, special offers and concessions, our regular newsletter and our beautiful quarterly arts magazine, full of news, views, events and artist profiles.
FIND YOUR NEAREST SOCIETY