Awards for the RBA Rising Stars
Awards for the RBA Rising Stars
9 Jul 2019 - 12:23 BY The Arts Society
We are delighted to announce the award winners of the 2019 RBA Rising Stars as an exhibition of their work opens at Mall Galleries.
Developed with the Royal Society of British Artists, the RBA Rising Stars competition encourages aspiring young artists who are identified and entered by The Arts Society's local Societies. The RBA then selects the very best pieces for exhibition in London.
The 21 finalists were chosen for their exceptional artworks which combine the highest levels of skill, expression and draughtsmanship using a variety of mediums, exploring equally varied subjects. This year 36 Societies submitted 247 works so the RBA council had difficult choices to make.
---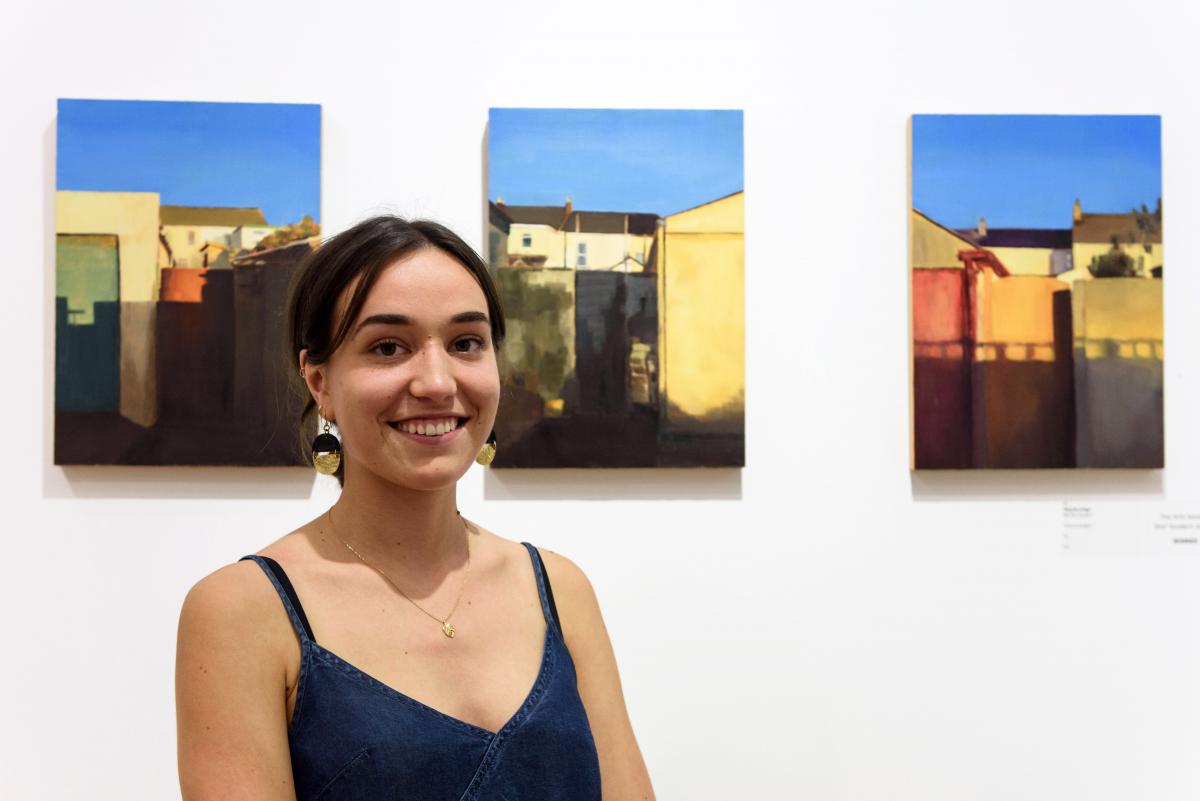 ---
For her triptych oil painting, Terrace Sunlight, Meg Burridge of Truro College was presented with The Arts Society Award and a £100 voucher for art materials.
Meg describes her work: "Coming from one of the poorest parts of the UK, I am interested in showing beauty in the mundane, hoping to cast normally overlooked areas into new light.
I work predominantly in oil paint, a medium I have grown to appreciate for its versatility in application and texture. I am beginning to recognise the power of composition and planned simplicity, with an appreciation of the natural fluctuations of a painted line as well as subtle use of colour to create the interplay of light and shadow. More recently I have considered that the personal process of creating and interacting with materials is just as valuable to me as my final outcomes. Being heavily influenced by my surroundings and everyday experiences, I use art as a vessel to show my awe at the world which surrounds me. In this triptych 'Terrace Sunlight', my intention was to use my procedural skills, colour and light to showcase a run-down, largely overlooked area as something beautiful."
We are also delighted to report that Meg's artwork will feature on The Arts Society's Membership Cards in 2020.
---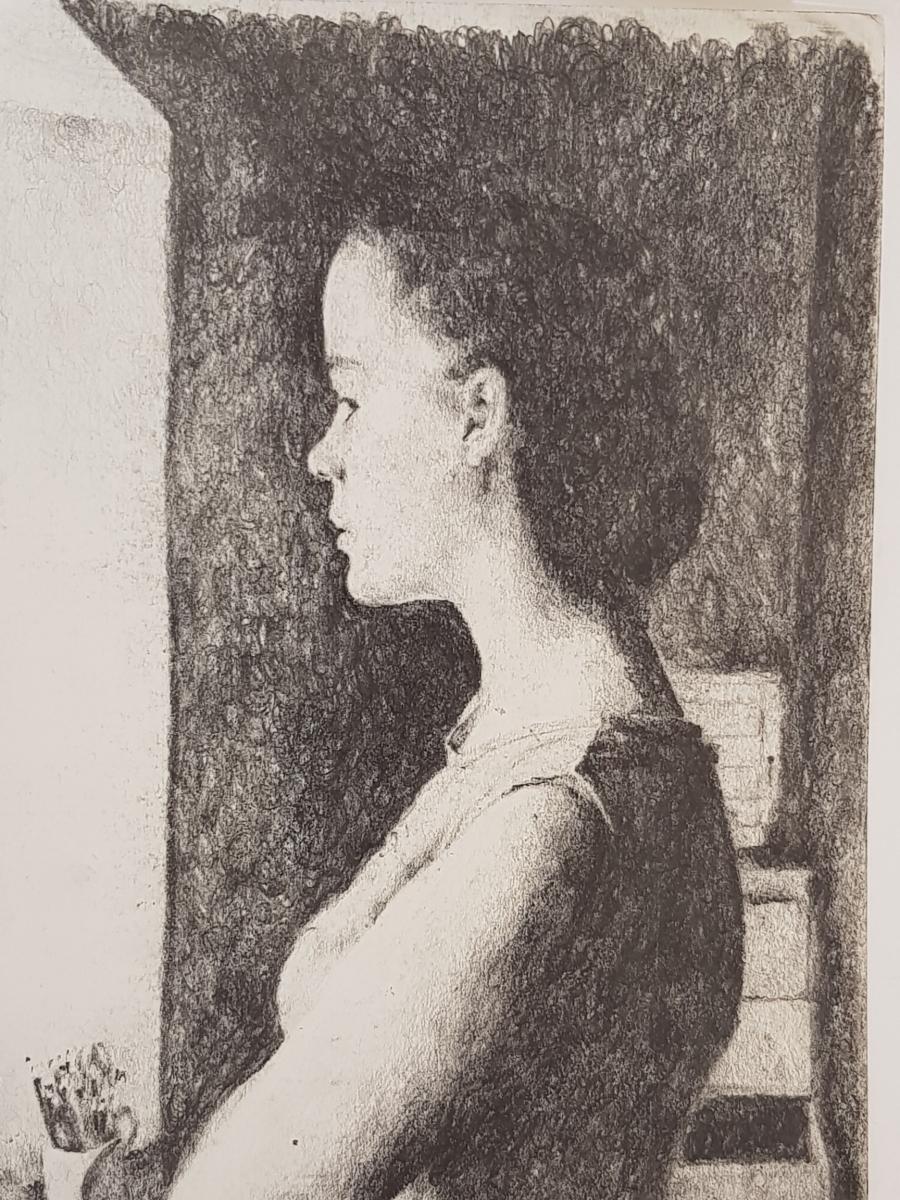 ---
Bethany Whell of Truro School was awarded the LARA prize for her pencil drawing, Window Light.
She comments:"As an artist, my main influence is the human figure and the way that you can express raw humanity and emotion through art. Whilst my love of the human form is what drives my work, creating has also become a way in which I can channel personal insecurities about body image; a therapy for me when struggling with depression or anxiety.
In every finished piece I aspire to capture a conscience that resonates, not only with me, but uniquely to everyone that views it."
Holly Gallant was awarded the Dry Red Press Award so that her painting, Bobby will be made into greetings cards.
Amber Li won The Surgeons Prize of £500 for her mixed media work, The River.
Additionally, ten students were each awarded a Michael Harding painting set; Robert Bowman, Grace Burns, Meg Burridge, George Hunt, Nadia Jenkins, Francesca Krum, Amber Li, Abigail Morton, Livia Robinson and Bethany Whell.
---
The artworks will be on show as part of the RBA's Annual Exhibition at Mall Galleries, London until 14th July. mallgalleries.org.uk
Become an instant expert!
Find out more about the arts by becoming a Supporter of The Arts Society.
For just £10 a year you will receive invitations to exclusive member events and courses, special offers and concessions, our regular newsletter and our beautiful arts magazine, full of news, views, events and artist profiles.
FIND YOUR NEAREST SOCIETY