This lecture examines the life and times of Oscar Wilde from his Irish roots to his days as a student at Oxford and his meteoric rise to the heights of celebrity. We travel with him to the United States and examine his starring role within the artistic & theatrical worlds of late 19th century London. We visit his home in bohemian Chelsea and some of his favourite West End haunts. Finally, we learn how 'tired of being in the heights, he plunged into the depths' and became famous for being INfamous...
How to book this event:
Members €100 : Membership renewal
Guest fee: €15 (pay at the door)
Students: €8
Students accompanied by paying parent: free
THE ARTS SOCIETY ACCREDITED LECTURER
Mr Simon Whitehouse
Simon is a (recovering) actor, lecturer, presenter, Alexander Technique and voice teacher and award winning London Blue Badge guide.
He has worked as a guide lecturer in house at Shakespeare's Globe, the Royal Opera House, the BBC and the National Gallery guiding both public and private tours. He is on the faculty of Ithaca College and also lectures for the Blue Badge Guide training course on the performing arts and English literature.
Simon's specialisms and passions are theatre, literature, fashion and art history but whatever the subject, Simon will weave a wonderful story from it.
OTHER EVENTS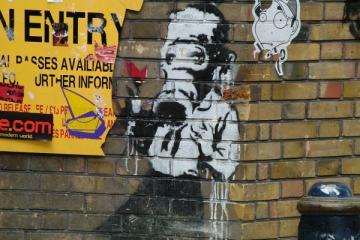 This lecture will trace the story of Banksy's humble beginnings as a tagger on the streets of Bristol.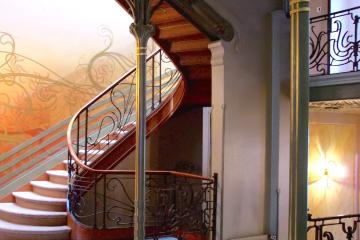 A local lecturer and architect will take us on a fabulous journey that will focus on Victor Horta.