The talk begins with Official War Artists, such as Paul Nash and Eric Ravilious, who now have international reputations. But there is one artist who is rarely mentioned, who also ran Double Agents during the Second World War. He was Tomas Harris, a Spaniard who worked as Case Officer for Garbo, the double-agent who invented no less than 26 fictitious agents, through whom we misled the enemy. Harris was a West End art dealer and an accomplished artist in his own right. There were also several women who were official war artists. One of them, Evelyn Dunbar, painted vivid pictures of wartime life on the home front; another, Dame Laura Knight RA, was astonishingly versatile, and only the second woman to become a full member of the Royal Academy.
The work of Eric Ravilious now has a distinctive nostalgic feel, and many of his works are on permanent show in Eastbourne. Sadly, he was killed in 1943. Two major artists, Paul Nash and William Roberts, painted in both First and Second World Wars, and Roberts was one of those rare artists whose sense of humour is visible in his work.
The most famous art historian with intelligence connections is Sir Anthony Blunt. An expert in Renaissance painters, he started recruiting undergraduates who could spy for Russia, when he was a don at Cambridge in the 1930s. After the War, he became Surveyor of the Queen's Pictures. But he still kept loyal to the Cambridge Five, such as Philby, Burgess and Maclean, most of whom he had recruited. His role in spying was discovered in 1964, but kept secret until 1979. In 1975 Blunt wrote a detailed appraisal of Tomas Harris's work. Ronnie Reed, Nicholas Reed's father, was the MI5 Case Officer for Agent Zigzag during the War, and was also involved in 'The Man Who Never Was'. During the 1950s he was in charge of the Russian Department of MI5, which uncovered the Russian spies. Ronnie Reed knew both Harris and Blunt, and made interesting remarks about them. You will no longer have to sign the Official Secrets Act, before you are told what he said!
THE ARTS SOCIETY ACCREDITED LECTURER
Mr Nicholas Reed
An art historian and archaeologist. In the 1980s he became Founder- Chairman of the Friends of Shakespeare's Globe. In 2005 he was one of two Lecturer Representatives on the The Arts Society Advisory Council and also Vice-Chairman of Folkestone. He is the author of four books on the Impressionists in England, and one on the Frost Fairs on the Frozen Thames. His latest book My Father, the Man who Never Was features in his latest lecture.
OTHER EVENTS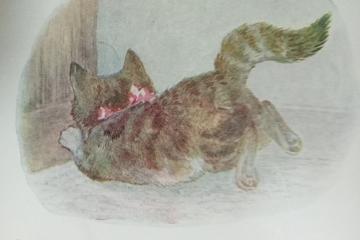 This lecture describes how Beatrix's London childhood, and country holidays, led to the development of her unique creative skills.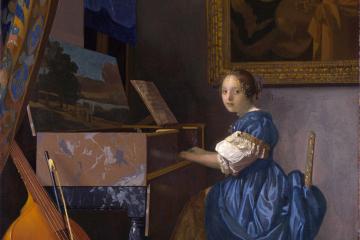 The lecture examines what musical instruments in works of art can illustrate. We hear replicas of historic instruments played.