The scenic charming gardens at Sion Hill Hall are laid out over 5 acres and perfectly complement the splendid neo-Georgian architecture of the Edwardian house. After many years of neglect – some areas even grazed by sheep – the now inspiring gardens have been restored and transformed by Michael Mallaby to include an impressive variety of sweeping lawns, landscaped vistas and pathways. Their website is HERE
We will travel independently to Sion Hill Hall,Kirby Wiske to arrive at 2.00pm.  On arrival we will assemble for a guided tour of the house and gardens. During the tour we will enjoy scones and cake accompanied by tea or coffee taken in the original kitchens.
Cost including refreshments -  £18 per person
Sion Hill Hall is off the A167 about halfway between Northallerton and Topcliffe. Going north look for signs on right hand bend on left. Going south signs in left hand bend on right.
How to book this event:
Booking is now open and please make application to:
Sue Allington 07742 057629
Clive Harries 07473 901145  
Email  hambleton@theartssociety.org
OR -download the Booking Form below Pay by Cheque or online as per instructions. Return the form by post, at the June meeting or online (online returns - signature not required)
 
OTHER EVENTS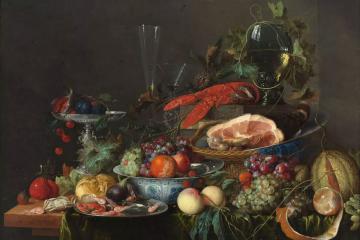 THIS IS A HYBRID LECTURE
At Solberge Hall and via ZOOM
Tracking the fascinating language of still life painting from the 17th century onward....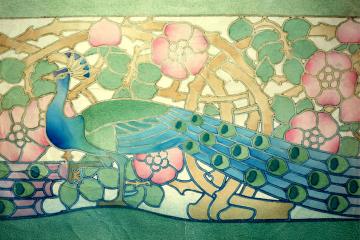 THIS IS A HYBRID LECTURE
At Solberge Hall and via ZOOM
Since 1800's a huge range of stunning designs in various fashions have provided this backdrop for houses large and small.