The Spanish artist Joaquín Sorolla (1863-1923) was a phenomenal international success in his own lifetime. His paintings of fishermen, his beach scenes, portraits and regional studies of Spain – all permeated by colour and light – were eagerly bought in his lifetime by European and American collectors. Today his work is less well known, though occasionally one of his paintings comes up for sale in a major auction house and hits the headlines, and it still delights. 
Joaquin Sorolla hated darkness. Claude Monet once said that painting in general did not have enough light in it. Sorolla could not agree more. Sorolla believed painters could never reproduce sunlight as it really is, and he could only "approach the truth of it". 
Most of us when standing in front of one of his canvases would agree he was the master of light. He managed to capture like no other the light of the Mediterranean beaches he loved and the energy of Spanish life. He painted what he saw, quickly, to capture that precise moment. As he said "I could not paint at all if I had to paint slowly. Every effect is so transient, it must be rapidly painted." 
In this lecture we will look at Sorolla's life and art, from early education to success; having been almost forgotten to be rediscovered in the last few years.
THE ARTS SOCIETY ACCREDITED LECTURER
Miss Arantxa Sardina
Arantxa Sardina is an official guide at Tate, covering the permanent collection and some of the temporary exhibitions at both galleries, Modern and Britain. She has just completed her M.A. in Art History at the Open University, where her dissertation focused on fellow Spaniard Joaquin Sorolla, the master painter of Mediterranean light and great friend of John Singer Sargent. She is also an enthusiastic amateur musician, playing the cello and the piano and a lover of opera and ballet.
A member of The Arts Society in Bromley, she takes every opportunity to learn about art and to find out more about the stories behind artworks. She enjoys sharing her knowledge and continuously learning from others.
OTHER EVENTS

Thornton Le Beans Village Hall
The origin and the turbulent history of icons, the artistic techniques used and how to read an icon.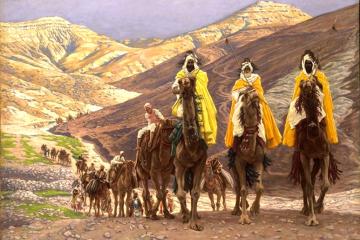 Christmas story - what we lean from the many interpretations in Art