Dumfries House in Ayrshire was acquired for the nation following a last minute rescue in 2007, largely through the involvement of HRH the Prince of Wales. Never before opened to the public, Dumfries House is a forgotten Georgian gem, designed by Adam and furnished by Chippendale and others.
Once the home of the Marquesses of Bute, Matthew Williams has known and admired Dumfries House for twenty years. The story of its controversial rescue is both fascinating and entertaining.
 
THE ARTS SOCIETY ACCREDITED LECTURER
Mr Matthew Williams
Lectures widely on the subject of design, and is especially interested in that of the nineteenth and twentieth centuries. A recognised expert in the work of the designer William Burges, he has been the Curator of Cardiff Castle since 1990 and has published widely in art and architectural journals. A long standing member of The Arts Society, Matthew has been a Volunteers Representative, a Programme Secretary and a Chairman. He has been an accredited lecturer of The Arts Society since 2001.
OTHER EVENTS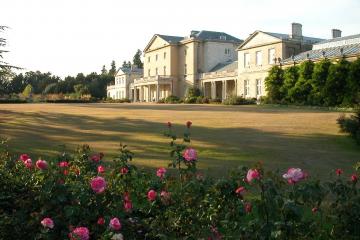 By Coach -Meet at Church Green 9.00am or Redbourn Lane
at 9.15 am
A tour of  Southill, home to the Whitbread family and a tour of Kathy Brown's Garden followed by afternoon tea.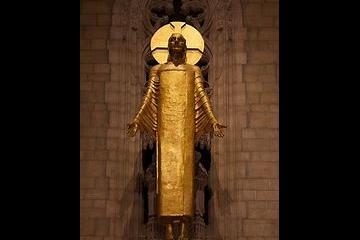 A look at his work which was often controversial, and challenged ideas on what was appropriate subject matter for public artworks.