THE ARTS SOCIETY ACCREDITED LECTURER
Dr Neil Faulkner
Educated at King's College Cambridge and Institute of Archaeology UCL. Works as lecturer, writer, archaeologist and occasional broadcaster. Research Fellow, University of Bristol. Editor, Military History Monthly. Director, Sedgeford Historical and Archaeological Research Project. Director, Great Arab Revolt Project. Author of The Decline and Fall of Roman Britain, Apocalypse, Hidden Treasure, Rome: Empire of the Eagles, and The Ancient Greek Olympics: a visitor's guide. Author of forthcoming Lawrence of Arabia's War. Major TV appearances include Channel 4's Time Team, BBC2's Timewatch, Channel Five's Boudica Revealed and Sky Atlantic's The British.
OTHER EVENTS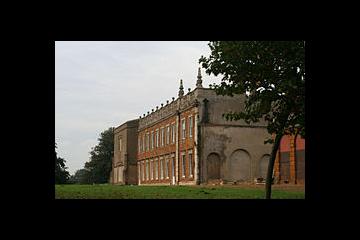 B&Q car park, Neat Market
Hall Road
A coach  trip from Norwich to Northampton to visit the Mackintosh house and Delapre Abbey.
JS Bach was regarded as the greatest of early 18th century composers. The Baroque period ends with his death in 1750.