Like its name, the Roaring Twenties was a loud and boisterous decade, marked by novelty, modernity and huge social, technological, and economic change. Following the dark days of the Great War, it spawned a generation of wealthy and privileged Bright Young Things who were determined to shock and who broke with the conventions of the past to pursue a life of hedonism and promiscuity, fuelled by an endless round of champagne, cocaine, parties and jazz.
Women wore fur coats and cloche hats, donned new boyish fashions and had short, cropped hair. Men drove fast cars, mixed cocktails and smoked American cigarettes. Society ate in new restaurants like The Trocadero, danced the Charleston in ballrooms like the Savoy, and drank in clubs like the Embassy and the Café de Paris. Valentino, Tallulah Bankhead, and Noel Coward emerged as major celebrities through the growing popularity of cinema and the stage.
The Roaring Twenties was also a period of enormous vitality in art and design. Fashionable society was immortalised by portraitists like John Lavery and Cecil Beaton who brilliantly captured the glamour of the age. Leisure, pleasure and the excitement of jazz were portrayed in paintings by Burra and Roberts, while the speed of the city and travel were explored in work by McKnight Kauffer and Nevinson.  Furniture and decoration showed the influence of Cubism, Vorticism and other styles associated with the avant-garde, while events like the discovery of Tutankhamun's Tomb ushered in an obsession with all things Egyptian and Oriental. This lecture aims to conjure up the energy and originality of the decade and to explore the lives of its leading figures and examples of its most innovative art and design.
THE ARTS SOCIETY ACCREDITED LECTURER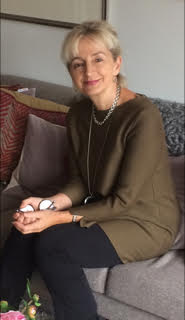 Ms Joanna Banham
Jo Banham is a freelance curator, lecturer and writer. From 2006-2016 she was Head of Adult Learning at the Victoria & Albert Museum, and before that Head of Learning and Access at the National Portrait Gallery, and Head of Public Programmes at Tate Britain. She has also been Curator of Leighton House and Assistant Keeper at the Whitworth Art Gallery. She has published on many aspects of Victorian and early 20th century decoration and interiors. She is currently curating an exhibition on William Morris and the Arts and Crafts Movement for the Juan March Fundacion in Madrid and the Museu Nacional d'Art Catalunya in Barcelona. She is also Director of the Victorian Society Summer School.