While Leonardo da Vinci (1452-1519) and Michelangelo Buonarroti (1475- 1564) are two of the most familiar figures in Italian Renaissance art, the rivalry and antipathy that existed between them remains a story without an author. This lecture throws light on these themes using select examples of their works which, it is argued, hold the key to understanding the motivations for their animosity. Particular emphasis is given to the commission bestowed upon them to undertake frescoes for the great council chamber in Florence. Though unfinished, the surviving designs placed Leonardo and Michelangelo in direct competition with one another, as well as indicating their differing artistic approaches. 
THE ARTS SOCIETY ACCREDITED LECTURER
Dr James Lindow
James was the first Renaissance PhD from the Royal College of Art and the V&A. He has convened and presented at international conferences, lectures widely in the UK and overseas and is currently a fine art underwriter in the City. He has written articles on diverse aspects of the Renaissance, and his book entitled The Renaissance Palace in Florence: Magnificence and Splendour in Fifteenth-Century Italy was published by Ashgate Press in 2007 to widespread critical acclaim.
OTHER EVENTS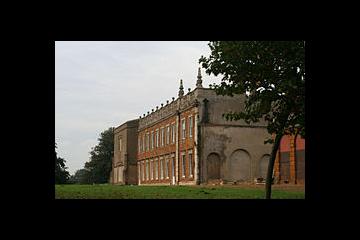 B&Q car park, Neat Market
Hall Road
A coach  trip from Norwich to Northampton to visit the Mackintosh house and Delapre Abbey.
JS Bach was regarded as the greatest of early 18th century composers. The Baroque period ends with his death in 1750.