Marriage in Italian Renaissance upper-class families was not founded on love but involved the wealth and prestige of two families. It entailed elaborate ceremonies, gifts and costumes. By studying paintings we look at the various aspects of this ritual from the betrothal to the birth of the first child.
THE ARTS SOCIETY ACCREDITED LECTURER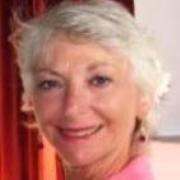 Mrs Shirley Smith
Graduated from the University of East Anglia with a first class honours degree in the History of Art, specialising in the Italian and Northern Renaissance. She is a Fellow of the Royal Society of Arts and a part-time lecturer for the University of East Anglia and for the Department of Continuing Education of the University of Cambridge. Has run study days and certificate courses as well as residential weekend courses. Also lectures to the Art Fund and individual clubs and societies. She is particularly keen to set the art and architecture of the period in the context of the society for which it was produced.