Raphael is one of the most famous names in art history, and until the late 19th century to emulate him was the goal for most artists succeeding him. Yet today he is not as well known as this might suggest. Is this because his biography is less dramatic than that of Caravaggio or was his career less tormented than that of Michelangelo, or is it because his qualities are difficult to define - the elusive qualities of grace, harmony and idealised beauty.
This lecture asks, "what is the magic of Raphael?" It takes a fresh look at Raphael, exploring what he achieved, and looking, as if for the first time, at the beauty and grace of his work. It will examine his astonishing ability to grow and transform himself over the years of his career, and whose tragically early death leaves us wondering – had he lived, what would have come next?
How to book this event:
This is an ON-LINE lecture. Invitation links are sent to Members prior to the event. If you wish to view this lecture as a visitor, please email hambleton@theartssociety.org
To view you need to have ZOOM installed on your Computer/Laptop/Ipad or Tablet. Our comprehensive Advice & Guidance notes are available by clicking HERE. 
THE ARTS SOCIETY ACCREDITED LECTURER
Dr Chantal Brotherton-Ratcliffe
MA in History of Art from Edinburgh, PhD from the Warburg Institute, London University. With 40 years' experience as a lecturer, Chantal has taught at Sotheby's Institute of Art on the MA in Fine and Decorative Arts since 1989, and as a freelance lecturer for a number of societies in London, Italy and America. Having also trained as a paintings conservator, she brings an understanding of the making and the physical painting to her lectures and study sessions.
OTHER EVENTS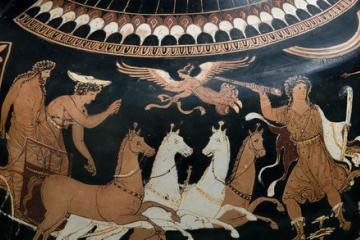 Explaining how the Greeks and Romans established how we would behold art for centuries to come
An illustarated explanation of enormous significance of religions in the history of Chinese arts and culture.