London's great drivers have always been finance and culture. But while the arts are celebrated in the capital, physical culture is often overlooked. In this lecture, Simon traces London's sporting culture back to the 12th century, taking in manuscripts in the British Library, records of jousting at the College of Arms, and the obscure game of Pall Mall, from which the current thoroughfare takes its name. Much of this story concerns the battle for open space, an issue for the Finsbury Archers of the 17th century no less than campaigners for playing fields in the 20th century East End slums. Other themes include the story of the German Gymnasium, boathouses on the Thames and the mania for lidos in the 1930s. Although focusing on London, several elements of this lecture (such as the Olympics, Lord's, Wimbledon and the University Boat Race) will be of interest to audiences elsewhere. 
THE ARTS SOCIETY ACCREDITED LECTURER
Mr Simon Inglis
Writer and historian Simon Inglis specialises in the architecture and heritage of sport and recreation. Since 2004 he has edited the Played in Britain series for English Heritage. Although sport and recreation might seem an unlikely subject for The Arts Society, non-sporty types need have no fear. Simon's themes are architecture, design, heritage and popular culture. After a history degree at University College London, he freelanced for various publications, including the Guardian, Observer and Radio Times. He has curated exhibitions for the Building Centre and the British Council, been a regular contributor to radio and television, has travelled and lectured extensively, and written a number of books. Two were shortlisted for the William Hill Sports Book of the Year, while another, on British football grounds, was chosen by journalist Frank Keating as the best sports book of the 20th century. A recent highpoint in his work for English Heritage was the listing of a 1970s skatepark in Essex, a world first that made the 10 o'clock news.
OTHER EVENTS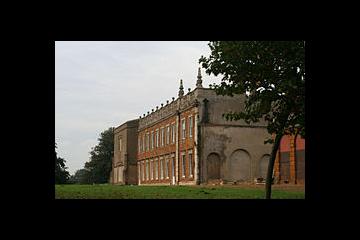 B&Q car park, Neat Market
Hall Road
A coach  trip from Norwich to Northampton to visit the Mackintosh house and Delapre Abbey.
JS Bach was regarded as the greatest of early 18th century composers. The Baroque period ends with his death in 1750.