Picasso's emotional life influenced what he painted and how he painted it. His response to each new love can be seen in the different styles in which the women are represented.
THE ARTS SOCIETY ACCREDITED LECTURER
Mrs Val Woodgate
Lecturer and Guide in Tate Britain and Tate Modern, also at many other London galleries. Former member of the teaching team at Dulwich Picture Gallery. Lecturer and runs courses at Pallant House Gallery, Chichester.
OTHER EVENTS
This visit will include Sion Hill Hall, an Arts and Crafts house near Thirsk, and a tour of Ampleforth Abbey, both in North Yorkshire.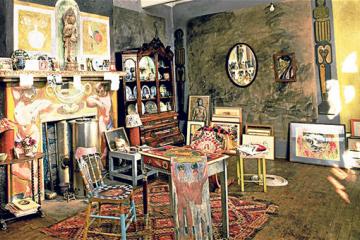 Charleston
West Firle
This event focuses on the Bloomsbury Group, with visits to Charleston Farmhouse, Berwick Church and the Monks House, Rodwell.