The 1700s was a period when the people of England seemed to be especially gullible. Quite understandable perhaps that they believed William Ireland's claim that he had found a missing Shakespeare play called 'Vortigern'; or that Milton had plagiarised contemporary poets to write 'Paradise Lost': think of how many people fell for the supposed discovery of Hitler's diaries. But believing a woman could breed rabbits; a man could climb into a two-pint bottle and sing and dance inside it; and a balloonist could fly in a Chinses temple, were surely evidence of extreme credulity. These, and other hoaxes – which involved the likes of Jonathan Swift, Samuel Johnson and the politician Charles James Fox – were written about in newspapers and journals and brilliantly and amusingly depicted by satirical artists such as William Hogarth and James Gillray. In this entertaining talk, Ian relates and illustrates sundry hoaxes and deliberate deceptions; all of which are memorable not only for the imaginative nature of the swindles, but also because of the differing motives of the tricksters.
THE ARTS SOCIETY ACCREDITED LECTURER
Mr Ian Keable
Gained a First Class degree from Oxford University in Politics, Philosophy and Economics, qualified as a Chartered Accountant and then became a professional magician. A Member of The Inner Magic Circle with Gold Star. He is currently performing a show about Charles Dickens, who was an amateur conjurer, called The Secret World of Charles Dickens. In 2014 published Charles Dickens Magician: Conjuring in Life, Letters & Literature. Recently he presented a paper Hogarth, Gillray & Cruikshank and the Bottle Conjurer Hoax at a conference at the University of Brighton.
OTHER EVENTS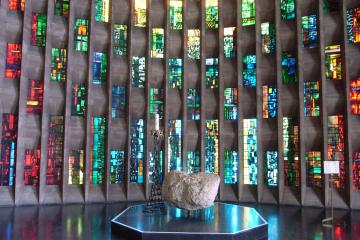 From cathedrals to churches, cottages to coastlines we are never very far from a place John Piper has painted, written about or undertaken a commission for.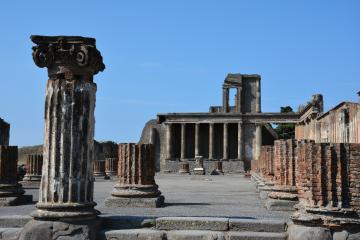 In this lecture, Paul explores the lives of the ordinary people of Pompeii and Herculaneum, the two cities on the Bay of Naples that were buried by the catastrophic volcanic eruption of Mount Vesuvius in AD 79.