Art history is peppered with sons following in their fathers' footsteps but far, far rarer are the lives and careers of Mother and Son -Valadon and Utrillo. The background to their often, turbulent relationship was Montmartre, then the centre of artistic life in Paris.
Suzanne Valadon and her son Maurice Utrillo were famous French artists. He was noted for his urban scenes of Montmartre in Paris and she for her nudes.When Suzanne Valadon died in 1938, she died as unconventionally as she had lived. Formerly a poor shop girl from Bessines, she spent the last years of her life painting at Chateau Beaujolais, a medieval stronghold built by the Knights Templar.
THE ARTS SOCIETY ACCREDITED LECTURER
Miss Ann Clements
Wide experience lecturing both at home and abroad. Earlier work includes cataloguing English watercolours and drawings for the Whitworth Art Gallery, Manchester, research for the Paul Mellon Foundation and university lecturing.
OTHER EVENTS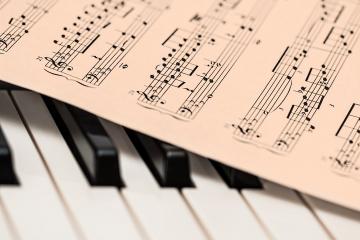 The Hastings Centre
The Ridge
A great deal has been written about the Grand Tour in the 18th century, but very little of the music experienced by the travellers as they settled for a while in Italy.
With major furniture commissions in museums, palaces and churches, it is probably that you have sat on a Luke Hughes chair.