Clare Ford-Wille will reveal stunning examples of church architecture and decoration from a region full of early Christian buildings.
Armenia and Georgia have had chequered histories, but much remains from their rich artistic past. Armenia was the first country to adopt Christianity in 301 A.D. and churches built during this early period in both places exhibit highly sophisticated experiments in dome construction and masonry techniques.  Of particular beauty are the 'khatchkars' (carved crosses) unique to Armenia.   Georgian and Armenian illuminated manuscripts glow with vivid colours and the 19th century artistic revival is diverse and fascinating.
Image:  Passage of the Red Sea, 1266 from a medieval Armenian Bible in the Armenian Patriarchate Library Jerusalem
THE ARTS SOCIETY ACCREDITED LECTURER
Mrs Clare Ford-Wille
Honours degree in History of Art, Birkbeck College, University of London. Regular commitments include Centre for Lifelong Learning, London University, National Gallery, V&A Museum, WEA, Morley College, the City Literary Institute, the Art Fund and National Trust. Study tours abroad.
OTHER EVENTS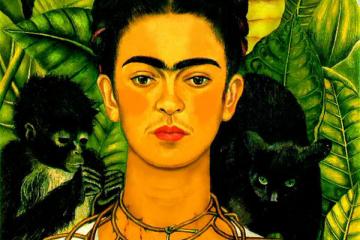 This lecture surveys the work of both artists; it chronicles their turbulent marriage and Mexico's history after the 1910 Revolution.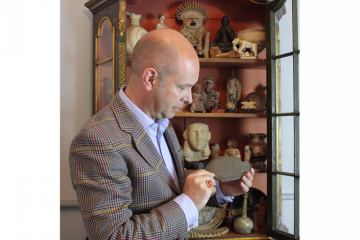 A journey through the history of the 'cabinet of curiosity' and the origins of our modern museums.