Early Christians celebrated Christmas at the same time as the ancient
Romans were celebrating their pagan Saturnalia festival. Many of the
pagan habits were therefore absorbed into our Christmas traditions.
Present-giving, holly and even party hats all have their origins in this
2000-year-old festival. This lecture will revel in artwork, ancient and
modern, unwrapping the images and stories behind our festive season.
N.B. Coffee from 11.00, Lecture begins at 11.30. Christmas Lunch at 13.00
for members only. Tickets available from 15th September from Freda
Markham. Please inform Freda if you are attending the lecture only.
Tel: 01829 751613 / 07702 184495
THE ARTS SOCIETY ACCREDITED LECTURER
Mrs Gillian Hovell
BA (Hons) Latin and Ancient History, Exeter University, and then branched out into archaeology. Ex-BBC, lecturer for British Museum and York University, an award winning writer and author who specialises in relating the ancient world to our modern lives, in person, in the field, on line and in the media (most recently on BBC News Channel, Radio 4 Today programme and BBC World Service). Publications include Visiting the Past: A guide to finding and understanding Britain's Archaeology and Roman Britain. Forthcoming Latin Yesterday, Today and For Ever, and A Mediterranean Tour: Not just a Load of Old Stones. Teaches adult education courses in Latin, archaeology and ancient history and has publicly lectures widely and passionately, on cruises and tours and for museums such as the British Museum & Ashmolean, national press, universities, literary festivals, and diverse societies including Classical Associations, the U3A and the National Trust.
Also London-based for lectures in the South-East.
OTHER EVENTS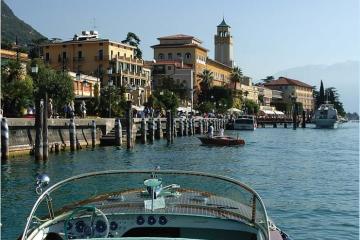 This year we will be based on the shores of Lake Garda and will visit Venice, Padua, Mantova and Verona.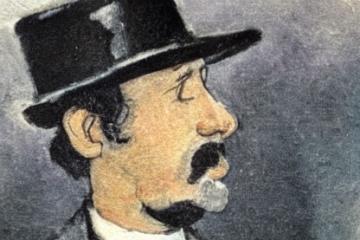 A review of Whistler's work with a particular focus on the famous libel trial in which he sued John Ruskin.