Satire, caricature, speech bubbles, the writing of captions, etc had been around long before the word 'cartoon' was used in an 1843 Punch magazine in the sense that we know it today. In our talk, Ian tracks the early stages of cartoons and their evolvement through the works of Hogarth and James Gillray. Copious illustrations abound from such masters of their craft as John Tenniel, John Leech, David Low, Vicky, Ronald Searle, Heath Robinson and Giles; and, bringing it right up to date, with Gerald Scarfe, Steven Bell and Peter Brookes.
THE ARTS SOCIETY ACCREDITED LECTURER
Mr Ian Keable
Ian gained a First Class degree from Oxford University, qualified as a Chartered Accountant and then became a professional magician. He is a Member of The Inner Magic Circle. In 2014 he published Charles Dickens Magician: Conjuring in Life, Letters & Literature. He now divides his time between performing magic, giving talks and researching and writing. His latest book, The Century of Deception: The Birth of the Hoax in Eighteenth-Century England, was published in 2021.
OTHER EVENTS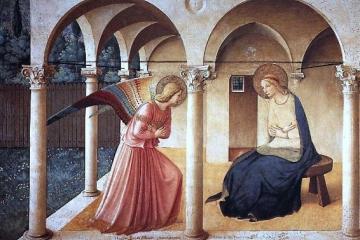 Manx Museum
1 Kingswood Grove
Patrick Craig investigates Angel's roles as guardians, messengers and fighters.
Manx Museum
1 Kingswood Grove
Tom Flynn explores how the great statue of Athena impacted mixed media sculpture.