Hogarth brings pots, crocks and all manner of chinaware onto his stage as bitpart players in his social dramas. From the harlot's dingy garret to milord's swanky mantelpiece, ceramics teeter, tumble or merely stand helplessly by, symbolic commentators on the goings-on around them. We delve into the stories, we reveal and even identify particular ceramics and show how Hogarth's images themselves became sources for the ceramic workshops of Europe and China. You will look at Hogarth and ceramics with new eyes.
How to book this event:
This lecture is free but entrance will by ticket only for both members and non-members. Tickets will be available at our monthly lectures or by calling Lorna Steel on 01843 290513 or Margaret Fairbrass on 01843 295084
THE ARTS SOCIETY ACCREDITED LECTURER
Mr Lars Tharp
Lars is a Ceramics as well as a Hogarth specialist. Most of his current talks focus on the European and the East-West China trade and the material world of the 17th and 18th century. He is a regular lecturer and broadcaster and leads occasional tours to China. Born in Copenhagen, he read Archaeology at Cambridge, was at Sothebys for sixteen years, and is today London's Foundling Museum's 'Hogarth Ambassador'. He holds an Honorary Doctorate in Art, is a Fellow of the Society of Antiquaries of London and sits on the court of The Company of Weavers, London's oldest guild. He has served twice on the Art Fund's Annual Prize to Museums and Galleries. He has presented numerous programmes on TV and radio, he writes on many subjects, is passionate about music and shares Archie (a black Labrador) with his wife and their two grown-up daughters. Further information can be found on his website.
OTHER EVENTS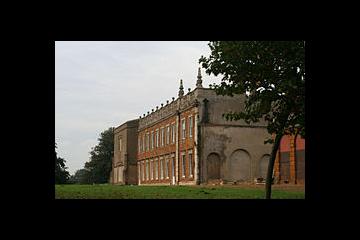 B&Q car park, Neat Market
Hall Road
A coach  trip from Norwich to Northampton to visit the Mackintosh house and Delapre Abbey.
JS Bach was regarded as the greatest of early 18th century composers. The Baroque period ends with his death in 1750.