Swimming is Britain's second favourite form of physical recreation (after walking). Almost everyone has memories of visiting their local baths. But whilst not all these memories might be positive – drooping knitted cozzies anyone? For many swimmers the baths themselves are cherished. Some, in particular those built in the late Victorian and Edwardian years, are rich with decorative tilework, stained glass, polished wood and terracotta detailing. This sense of municipal pride continued into the 1920s and 30s, when Art Deco and Modernist lidos became the urban beaches of their day.
THE ARTS SOCIETY ACCREDITED LECTURER
Mr Simon Inglis
Writer and historian Simon Inglis specialises in the architecture and heritage of sport and recreation. Since 2004 he has edited the Played in Britain series for English Heritage. Although sport and recreation might seem an unlikely subject for The Arts Society, non-sporty types need have no fear. Simon's themes are architecture, design, heritage and popular culture. After a history degree at University College London, he freelanced for various publications, including the Guardian, Observer and Radio Times. He has curated exhibitions for the Building Centre and the British Council, been a regular contributor to radio and television, has travelled and lectured extensively, and written a number of books. Two were shortlisted for the William Hill Sports Book of the Year, while another, on British football grounds, was chosen by journalist Frank Keating as the best sports book of the 20th century. A recent highpoint in his work for English Heritage was the listing of a 1970s skatepark in Essex, a world first that made the 10 o'clock news.
OTHER EVENTS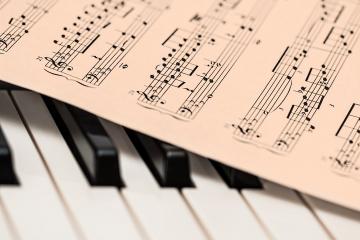 The Hastings Centre
The Ridge
A great deal has been written about the Grand Tour in the 18th century, but very little of the music experienced by the travellers as they settled for a while in Italy.
With major furniture commissions in museums, palaces and churches, it is probably that you have sat on a Luke Hughes chair.