Has eating in the kitchen or in front of the television made the dining room redundant?  The lecture discusses the fascinating development of furniture and furnishings and changing tastes, customs and fashions.
[Image: Dining room - examples of ancient and modern furniture. 1876]
OTHER EVENTS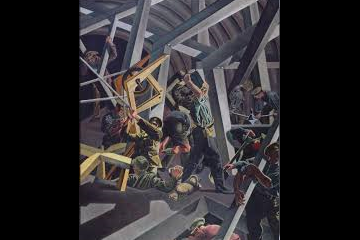 Discusses this underappreciated painter in twentieth-century Britain
Band Q, 5 Neat Market, Hall Raod
With regret we have had to cancel this visit.  Our Visits Secretary will be in touch about refunds as soon as possible.