Charles Lutwidge Dodgson, 'Lewis Carroll', lived his whole life within the limited confines of an Oxford College yet wrote one of the most extraordinary and influential books for children, as absorbing today as it was in the 1860s.
He was also one of the most accomplished photographers of his time and his photographs of children have elicited many contradictory responses. This lecture explores the enigma of this paradoxical figure with particular reference to his most popular works, Alice's Adventures in Wonderland and Through the Looking-Glass.
THE ARTS SOCIETY ACCREDITED LECTURER
Mr Roger Askew
Roger was a chorister at Wells Cathedral School and a choral scholar at Magdalen College, Oxford, where he graduated with an honours degree in English. He combined a teaching career with professional singing in London, and after obtaining a further degree in Music became Director of Music at Daniel Stewart's and Melville College in Edinburgh.
After retiring in 2003 he returned to the south of England. He is President Emeritus of The Stoke Poges Society and Joint Chairman of the Arts Society Windsor.
OTHER EVENTS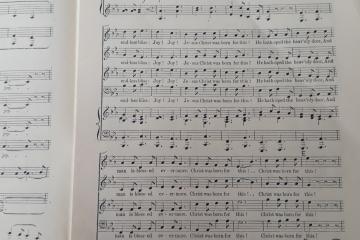 A lecture/recital exploring the wealth of Christmas music, traditions and legends that are connected with them.
Dr Suzanne Fagence Cooper
A lecture exploring the lives and works of art of Jane and William Morris and their circle.