Beds & Herts Area Visit
on 2 alternative dates - Friday 20th September and Friday 4th October
The day has two parts:
City Walking Tour - this is a circular walk of about 90 minutes led by City Guide, Ian Swankie. We will see the heart of this famous and historical financial centre including many interesting juxtapositions of old and new. Medieval buildings are framed and reflected in gleaming skyscrapers. The tour will pass several churches, some by Christopher Wren, ancient alleyways, livery halls, financial institutions, hidden gardens and some world class modern architecture.
and 
Guildhall Art Gallery - we will have a private group tour by an official guide in the gallery. We will cover the highlights of this hidden gem. The gallery houses the collection of the Corporation of the City of London and they have been commissioning and acquiring art for over 350 years. There is an excellent range of historical and modern works of London subjects, and they have a sparkling Victorian collection including several Pre-Raphaelites. The tour will include the Roman amphitheatre ruins, discovered by chance in the 1980s.
The visit is being offered on two dates and the application form asks you to indicate whether you can make both dates or, if just one, which one.  If you can make both dates but have a preference for one rather than the other, please say so.  This is to enable the size of the groups to be managed.  
The precise arrangements for the day will depend on the number of people.  The maximum size of a group is 30.  If there is sufficient take up on either or both days there will be two groups, one will do the walking tour with Ian in the morning and the other the Guildhall Art Gallery.  Then after lunch, which is not included, the groups will swap over.  
The day will start at 11am outside the Guildhall Art Gallery and will end there at approximately 3.30 pm.   
Cost £25 per person including an audio guide
THE ARTS SOCIETY ACCREDITED LECTURER
Mr Ian Swankie
A Londoner with a passion for art and architecture, Ian is an official guide at Tate Modern, Tate Britain, Guildhall Art Gallery and St Paul's Cathedral, and gives tours around each venue. He is also a qualified and active freelance London guide and leads regular tours for various corporations and organisations. Since 2012 he has led a popular weekly independent art lecture group in his home town of Richmond in West London. He is a Freeman of the Worshipful Company of Art Scholars, one of the City livery companies.
OTHER EVENTS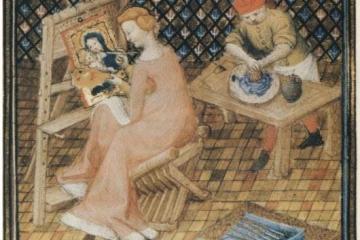 Dr Chantal Brotherton-Ratcliffe
We will look at the historical techniques and materials used by the Old Masters.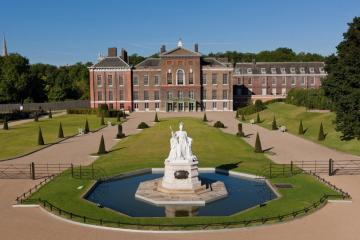 Kensington Palace
Kensington Gardens
Guided tour of the birthplace and intimate childhood home of Queen Victoria and home to young royals for over 300 years.​