ABOUT THE LECTURER
Dr Claire Walsh
MA V&A and RCA; PhD European University Institute, Florence. Having previously worked at the V&A and lectured there and for the University of Warwick, now lectures for the Open University. Has lectured widely in Britain; at the Courtauld Institute of Art and Museum of London amongst others, and to specialist groups including the Art Fund, the Ceramics Society, the Costume Society and the Ancient Monuments Society. She has also lectured in Europe, the USA (including Yale and the Huntington) and Canada and has numerous publications.
OTHER EVENTS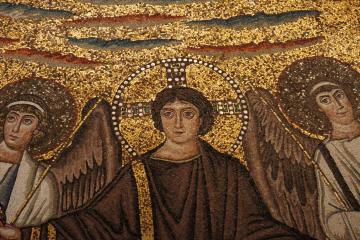 Woodlands Avenue
The Woodlands Centre
Inspired by the Royal Academy's 2008/2009 'Byzantium Exhibition' this lecture will reveal the diverse richness of the decorative arts of Byzantium. Peace Memorial Hall
Woodfield Lane